Want to make money on YouTube? If you have a YouTube channel and ready to turn your YouTube influence into cash, now is the time. Knowing how to make money on YouTube in 2021 can be pretty easy. And there is no shortage of video viewers ready to consume your content.
Case in point — MrBeast is a YouTube influencer with over 22 million subscribers . . .
This is an influencer that does pretty wild challenges, or does the unthinkable, like the video above.
With a camera or smartphone, video editing software, and dedication to post videos regularly, making money on YouTube as a YouTube influencer has never been easier. Here are a few key YouTube stats to peak your influencer interest:
5 billion videos watched per day
2 billion monthly users
30 million daily viewers
73 percent of adults in the U.S. watch videos
62 percent of businesses use it
44 percent of internet users watch YouTube videos
Yes, there is no shortage of audience when it comes to the second largest search engine in the world. And those users can be your subscribers, netting you a decent payout per month as an influencer.
But there are a few questions many influencers have. How do YouTubers get paid? How to get paid for YouTube videos? As well as the top question of them all — How do I make money on YouTube?
You're in the right place, because the following is all about how to make money on YouTube in 2021. Whether you are a nano-influencer or full on video influencer with a good amount of subscribers, let's dive into how to get paid for YouTube videos!


How To Make Money On YouTube And How Much You Can Make
Understanding how to make money on YouTube, and how much you can make simply depends on a few factors. In order to maximize your money making potential, you need subscribers and take steps to monetize your channel.
This means monetizing via ads, affiliate links from brands in your industry and/or niche, as well as sponsored posts. When it comes to monetizing via ads on a CPM, for example, you can turn your influence into $8 per every 1,000 views.
Here's an example of monetizing via ads from lifestyle YouTube micro-influencer Sarah Tripp . . .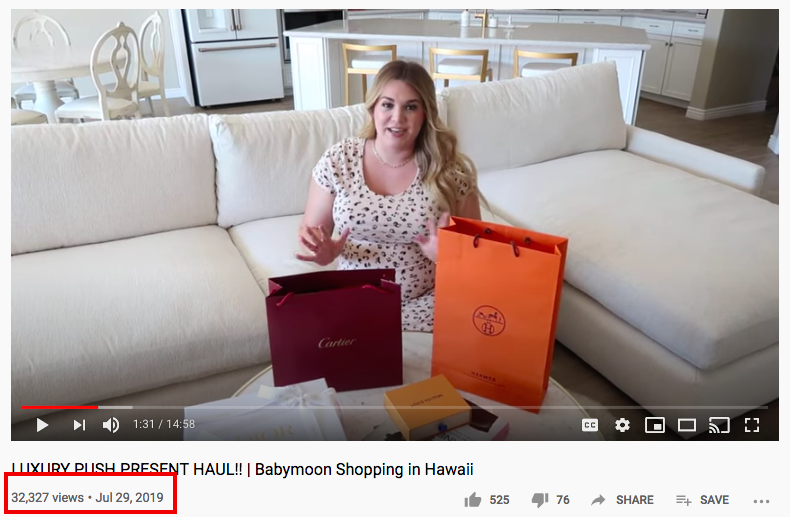 This influencer racked up 32,000 views for this video. That adds up to $32 of CPM money. Not a whole lot of ad payout. But this influencer also utilized affiliate links and sponsored links . . .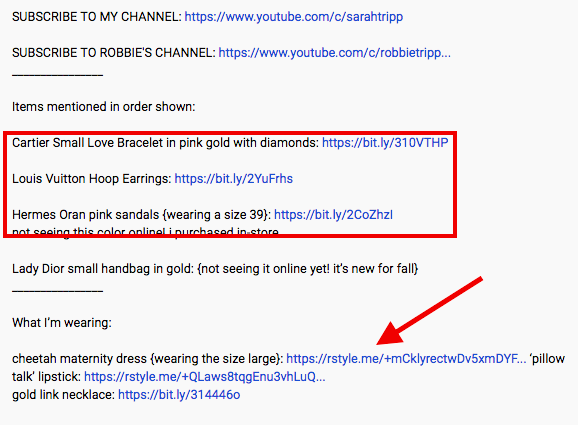 This is where influencers make the most money. A sponsored link can be worth hundreds of dollars for YouTube influencers. And the same goes for affiliate links.
The example above highlights the nuts and bolts of how to make money on YouTube. Let's get into these money making channels so you can turn your video influence into serious cash flow.
4 Proven Ways How To Make Money On YouTube In 2020
The following proven ways to get paid for your YouTube influence should be combined in order to maximize your monthly influencer revenue.
Do you need 100,000 subscribers to make money using the below tactics? It wouldn't hurt, but you can easily make serious cash with as little as 10,000 subscribers. It all depends on how dedicated you are, and how engaged your subscribers are too.
1. Become An Affiliate Marketing Guru To Make Money On YouTube
Affiliate marketing is a powerful asset for influencers, whether you have a following on Instagram or loyal YouTube subscribers. If you are not familiar with affiliate marketing, it is definitely time to do a bit of research.
Affiliate marketing is one of the easiest ways to partner with top brands in your industry and/or niche in order to make money for your influence. Here's how it works.
Sign up to an affiliate marketing platform. This is pretty easy. Visit Rakuten or Commission Junction and sign up to be an affiliate. Once approved, you can then request approval from brands like Foot Locker, Nike, Macy's, and more.
Grab links from your affiliate network dashboard. After approval from say Nike, you can then grab affiliate links via your affiliate dashboard. These links can be on specific shoes or apparel (in the case of Nike) with a percentage of sales dedicated to you. The links are unique to your affiliate network ID.
Place the links in your YouTube videos and video descriptions. Once you have unique links from the affiliate network of your choice, you can place them in your videos and in the video description section for your subscribers to click on.
Wait for money to roll into your affiliate account. When a subscriber clicks on the affiliate link and buys a product, or number of products, you get paid a percentage of the sale. These percentages can be as low as 3 percent. But if you multiply that by 20,000 subscribers, you can make a pretty good amount of revenue. All for doing nothing really.
Utilizing affiliate links in your YouTube videos can have serious profit potential. But this is not the only proven way to get paid for YouTube videos.
2. Make Money On YouTube As An Amazon Influencer
This proven way for how to make money on YouTube is a diamond in the rough so to speak, simply because not so many YouTubers are using this money making tactic. Amazon is undoubtedly the top ecommerce platform on the planet.
Naturally, teaming up with Amazon as an Amazon influencer makes sense to net more revenue.
How does the Amazon influencer program work? It is a pretty simple process really. Like affiliate marketing, you sign up and get approved, promote Amazon listed products via your YouTube videos and unique URL, and then get paid.
Here's an example of an Amazon influencer link in a YouTube video from micro-influencer Omar Eltakrori . . .

When you click through as a subscriber, this influencer's unique product URL from Amazon will be present . . .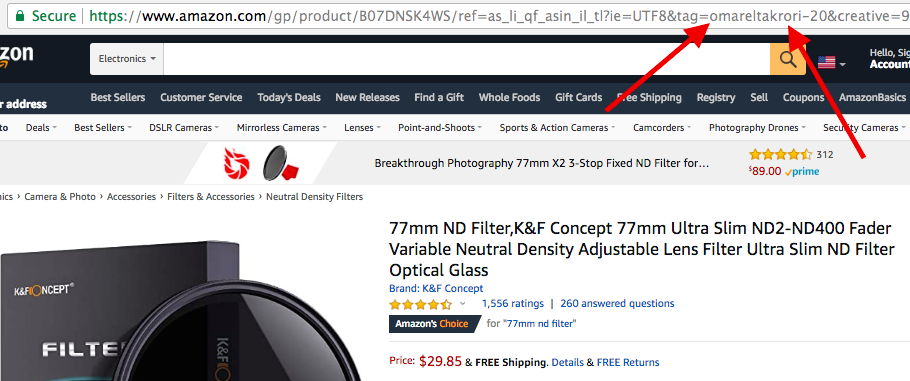 If I were a viewer that purchased this product, the influencer gets a cut of the sale. This can be anywhere from 8 percent to 10 percent commission.
Not just anyone can be an Amazon influencer. You will need to show a strong engagement rate and other metrics to get approved. For instance, a decent subscriber count. Micro-influencers are definitely welcome to sign up too.
3. Ask Your Loyal Subscribers For Donations
You might think this is a bit intrusive, but it really isn't. As a YouTube influencer, you spend countless hours planning out new video content, shooting videos, editing those videos, and managing communication with your audience.
It is a ton of work, so why not ask those who love consuming your video content for a donation to keep that content flowing?
You can easily set up a PayPal donations link and kindly ask subscribers to give what they want. Sweeten the donation ask by giving shoutouts to those who donate to your channel and creative artform.
You might be surprised by how much monthly revenue comes from this how to make money on YouTube strategy.
Sponsored posts or sponsored mentions is the number one proven way to make money on YouTube as an influencer. Scalefluence is an influencer marketing platform with a robust brand and agency network. This means we have the brands looking for YouTube influencers like you.
Our brand and agency partners cover nearly every industry and/or niche, from travel to fashion. If you want to take your influence to the next level, getting paid for sponsored video content, we can help.
Here are a few influencer benefits when you partner with Scalefluence:
Access to a large network of brands and marketing agencies ready to hire influencers
Maximum payout for your influence, negotiating the best price per sponsored post
Creative control over the content you produce, allowing you to keep your personal brand intact
Like-minded influencer collaborations within our large network of influencers
Quick payment model, ensuring you get paid for your creativity faster
Partnering with an influencer marketing platform can unlock the door to maximum earning potential as a YouTube influencer. Sign up today and start making money for your YouTube talent.