To get more followers on Instagram, social media influencers need to deploy a number of tactics. It may seem challenging at first, but with a bit of dedication, you can easily grow your follower count and raise that influence.
This is a must, since having more followers increases post engagement rate potential. And try not to get too hung up on how many followers you do have. As long as your influence is strong among your audience, you can make money on Instagram with as little as 5,000 followers.
The path to get more followers on Instagram is all about how to get paid for Instagram posts. More followers equals more likes and comments. And more likes and comments equals better engagement rate.
With top notch engagement for each post, you will have no trouble finding top brands ready to pay you for Instagram sponsored posts . . .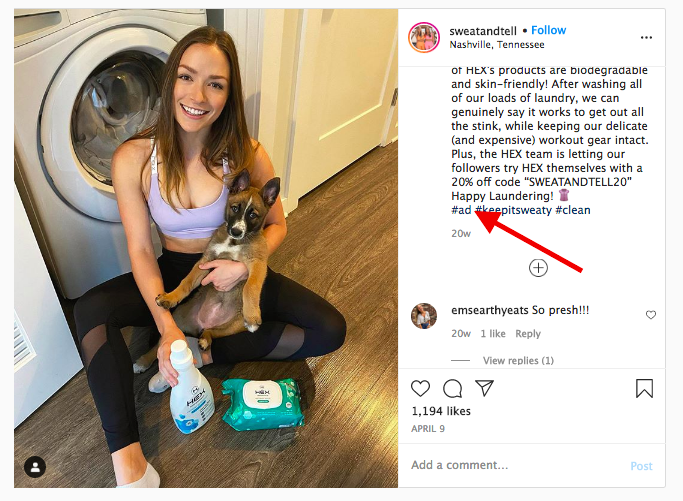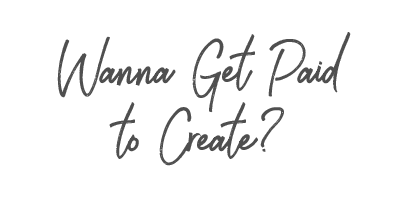 You want that #ad in your posts to maximize your influencer revenue!
Let's not waste anymore time and get right to it. Here are 5 ways to get more followers on Instagram.
1. Instagram Is All About Consistency
Understanding how to get money from Instagram is all about being seen often via your social media influencer posts. If you post consistently, you will pop up more often, thus increasing your follower count.
According to one study, posting seven times a week or more can increase your follower count by 56 percent . . .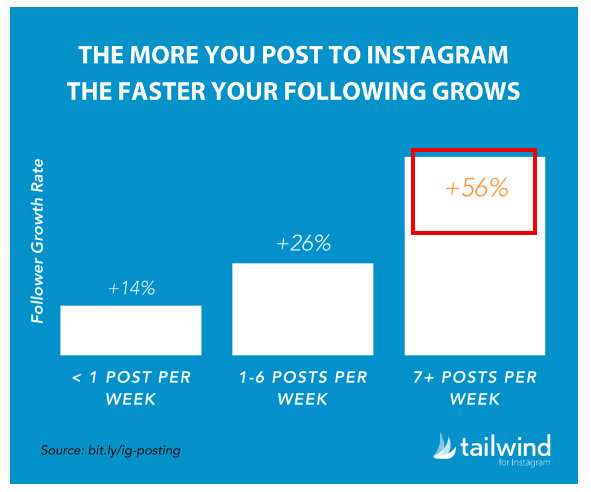 Posting consistently on Instagram as an influencer can also boost your likes and engagement. For instance, doubling your posting frequency can increase your engagement by up to 19 percent . . .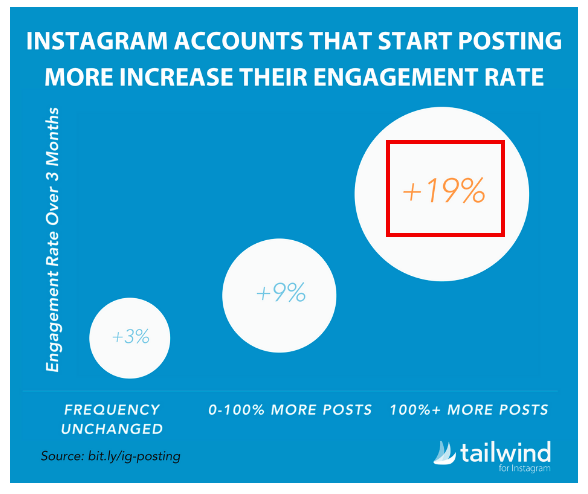 Want to get more followers on Instagram? Create a posting schedule and try to increase your post frequency. Just be sure you are still posting quality content.
2. Leverage Hashtags To Let Instagram Users Find You
Posting consistently is important if you want to get more followers on Instagram. However, you need to ensure you are using Instagram's keywords — Hashtags. Using hashtags is like using keywords, it signals what the content is about to Instagram, as well as Instagram users.
Let's say you want to find a new fitness guru to follow. You would start by searching hashtags in the Instagram search bar, like #fitnessguru . . .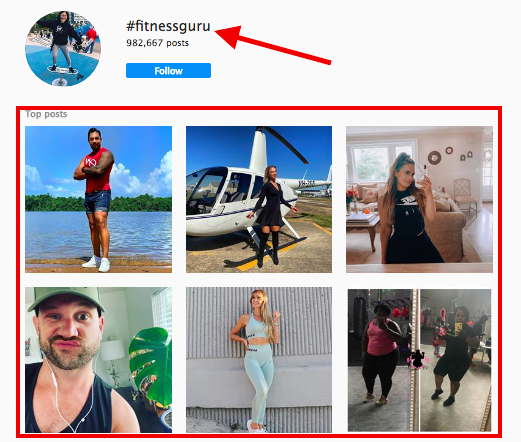 You will find a number of fitness gurus to check out and possibly follow. This is what you need to be doing with each of your Instagram influencer posts. Leverage those hashtags and let users find you and your awesome content.
You can find hashtags via hashtag platforms like Display Purposes or apps like AutoHash.
3. Collaborate With Like-Minded Instagram Influencers
Knowing how to get paid for Instagram posts does not need to be a solo situation. In fact, if you want to get more followers on Instagram, you may want to partner with an influencer like you.
Why? This is a great way to grow your audience exponentially in just a few posts. No Instagram user follows one influencer for fashion, one for beauty, one for fitness, and so on. Users have a ton of followers for each niche.
This means you should collaborate with influencers in your niche to grow that follower count. You can also go cross-niche with collaborations too.
For example, if you are a fashion influencer, you can collaborate with beauty influencers for ultimate wardrobe posts from clothes to makeup. If you are a tech influencer, you can collaborate with influencers that use tech you review.
Collaborate with other influencers and quickly find your Instagram follower count growing. It is a win-win for influencers in any industry and/or niche.
4. Pump Out More Video Content — It Is What Instagram Users Want
Instagram is not immune to the growing desire for more video content. Videos are great for users, especially on Instagram, because videos bring followers closer to their favorite Instagram influencers.
For influencers, video content is valuable. It can increase your engagement rate by leaps and bounds, and help you get more followers on Instagram.
Here are a few Instagram video statistics that you need to know:
Top influencer post up to 7 Instagram Stories daily
Sponsored Instagram video posts net 3 times more comments than image posts
Top publishers are increasing video content by 90 percent
Instagram Stories get 9 times more searches than Snapchat
Those are pretty clear calls to action when it comes to posting more videos as an Instagram influencer, especially Stories like this one from @lipstickfever . . .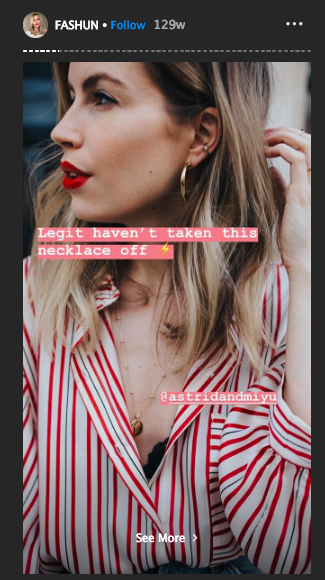 This micro-influencer also utilizes the power of video in her regular posts too . . .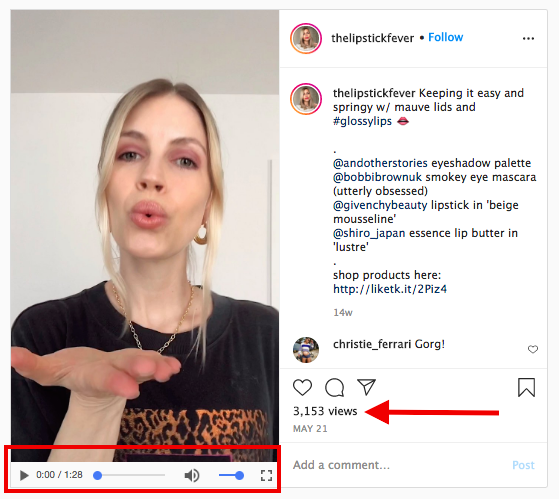 This beauty video tip netted 3,153 views and 26 comments. If you do the math, this one video had an engagement rate of 5.67 percent. That is exceptional compared to the average engagement rate of 2.1 percent for most influencers.
Video content is a must if you want to learn how to make money on Instagram by increasing your follower count and building powerful engagement. Create more videos for your fans and watch the numbers go up on all levels.
5. Engage Back With Your Instagram Audience
Engagement is important to you as an Instagram influencer. It has become one of the top metrics for brands looking to hire influencers for lucrative sponsored posts. However, engagement needs to be a two-way street if you want to get paid for Instagram posts.
If you engage back with your audience, you will find your follower count rising faster. This is due to your celebrity influencer status among your fans, whether you have 50,000 followers or 5,000. You are important to them.
When you engage back, you can bet they will share it among family, friends, colleagues, and their Instagram followers. What happens next? Those who see it will check your profile out and most likely follow you.
One simple engagement like this one from @sweatandtell can add hundreds of new followers . . .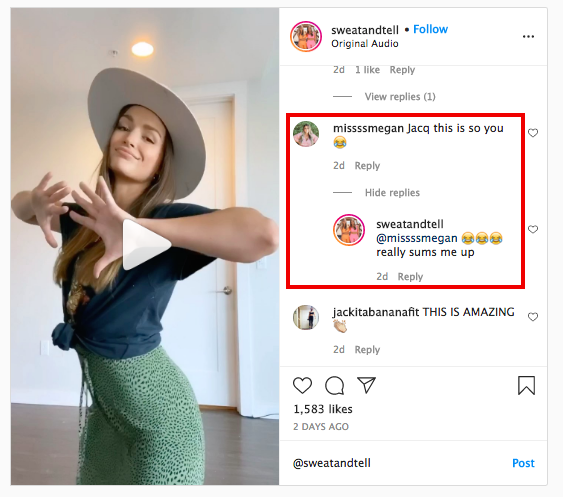 This video post (power of video content) received over 100 comments, so it can be a bit time consuming to reply to all your post's comments. But it will be worth it to grow your follower count big time.
Ready To Get More Followers On Instagram? Tap Into Scalefluence!
The above ways to gain more followers via Instagram are among the top tactics many expert Instagram influencers use. Consistent posts, video content, collaboration, and more are all great ways to also get paid.
But doing all the above ways to grow followers on instagram can be challenging. It takes some serious motivation and dedication to your craft as an influencer. Instead of going at it alone, you can tap into Scalefluence to help.
Scalefluence is a premiere influencer marketing platform that puts influencers first. Our influencers have access to top brands, get paid fast, and have opportunities to collaborate with other influencers.
Ready to boost your influence? Sign up today and let our team of influencer marketing experts take your influence to the next level on instagram.