Getting in front of your target audience is no easy task. As a brand you probably struggle with this, and you are certainly not alone. Targeting the right keywords to drive organic traffic to your site, sending out weekly newsletters via emails, and more are already in your marketing arsenal.
But what about influencer marketing?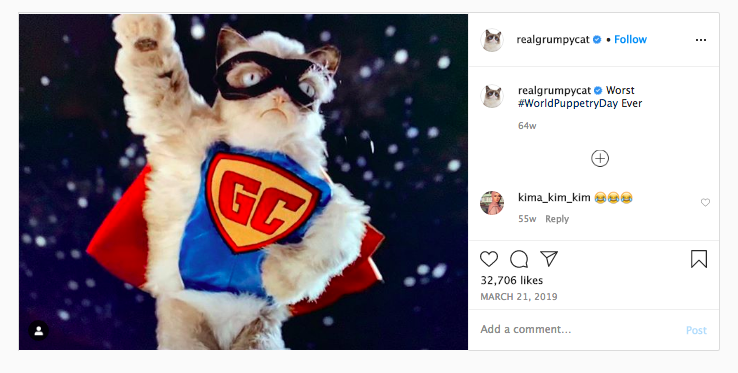 Influencer marketing is no trend. Brands large and small are building brand awareness, driving massive traffic, and increasing sales utilizing the power of social media influencers. And Instagram influencers are among the top of the influencer marketing food chain for brands.
Need a bit of convincing? Here are a few influencer marketing stats you need to know:
9 out of 10 marketers agree that influencer marketing is effective

Influencer generated content has

higher engagement

than branded content

8 out of 10 consumers have purchased something online based on an influencers recommendation

57 percent of marketers said they increased their influencer marketing budgets for 2020
It is pretty clear that influencer marketing nets results for brands and marketers. However, finding top rated Instagram influencers for your brand can prove challenging. With over 500,000 influencers on Instagram, narrowing it down is no easy task.
According to eMarketer, only 39 percent of marketers in the U.S. feel confident that they can find the right influencers to achieve their influencer marketing goals.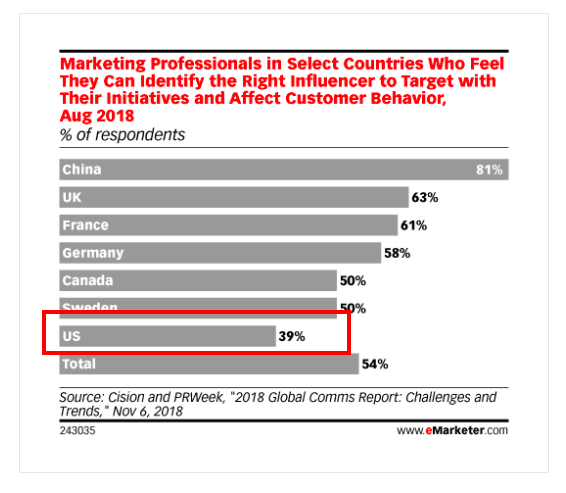 To help, we gathered our influencer marketing experts and came up with 7 tips and tools to find top rated Instagram influencers for your brand. Let's dive in!
Expert TIPS To Find Top Rated Instagram Influencers
When you begin to seek out influencers for your brand, rely on the below tips to make your search easier. The following tips can prove beneficial for finding those top rated Instagram influencers.
1. Define Your Influencer Marketing Goals Before Doing Anything Else
Finding top rated Instagram influencers online is easy. You can just Google it. But finding top rated Instagram influencers that will help you achieve influencer marketing success is not. This is because you need to tether your brand's goals with the influencer.
To have success, you need to narrow down the marketing objectives for each of your influencer campaigns. These marketing objectives are:
Increase sales

Build brand awareness

Grow followers

Enforce brand identity

Boost engagement

Increase site traffic

Build leads

Grow custom loyalty
When you define the objective for an influencer marketing campaign, you can then find the RIGHT influencer.
For example, if building brand awareness is on your influencer marketing to-do list, an influencer that has a larger follower count and engagement rate may be best. Brand awareness via an Instagram influencer looks like this: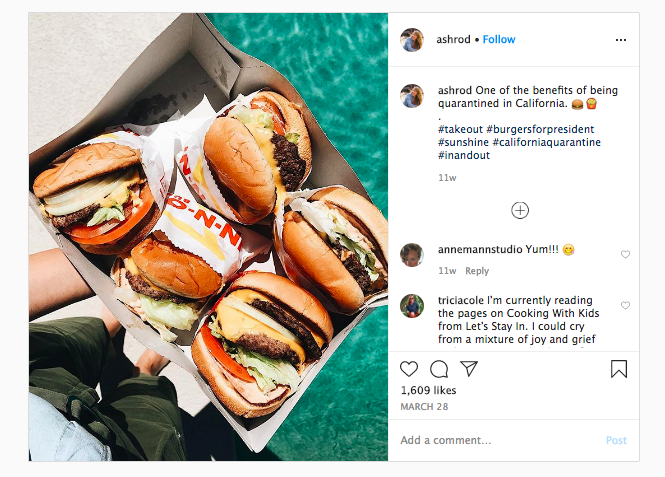 Subtle, yet all 100k plus @ashrod followers probably wanted In-N-Out burgers after seeing the post.
2. What Type Of Influencer Marketing Campaign Will Maximize Results?
This is one of the most important questions to ask before launching any influencer marketing campaign. Knowing the type of influencer campaign can help you find top rated Instagram influencers that fit your brand's needs.
Let's say you want to partner with an Instagram influencer for a brand ambassador campaign. This type of campaign makes an influencer your go to rep on Instagram, thus enforcing trust and confidence among his or her followers to buy from your brand.
Nike is the ultimate at turning influencers into brand ambassadors, like this ambassador campaign from @dylanalcott: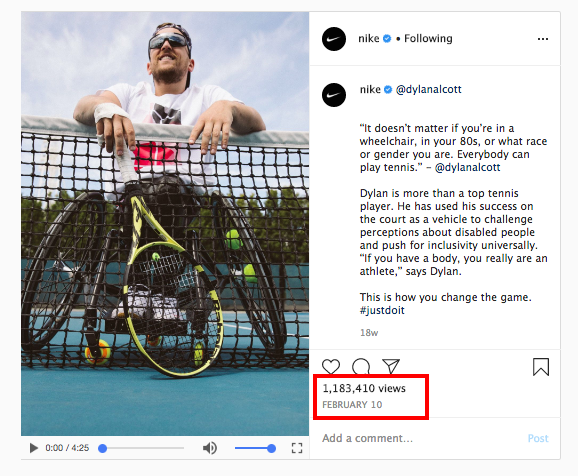 This brand ambassador approach can net massive results for any brand. The above post generated over a million views in just a few short months. Yes, it is Nike, but brands large and small can make this type of Instagram campaign a success.
Other types of influencer campaigns you can leverage include:
Sponsored content.

Paying influencers to post content that is tethered to your brand

Gifting.

This is the exchange of gifts from your brand in exchange for mentions

Blogging.

If the Instagram influencer also has a blog, they can blog about your brand and promote the blog to his or her Instagram followers

Contests.

Influencers can host a contest that revolves around your brand, products, and/or services

Affiliate campaigns.

Making

influencers affiliates

gives them a percentage of each sale made via unique URLs

Influencer takeovers.

Giving an influencer the ability to run your Instagram page for a set amount of time (usually has lots of videos involved)
3. Find Instagram Influencers Trending In Your Industry
Another tip for finding top rated Instagram influencers for your brand is to turn to your industry. Partnering with influencers already in your industry also ensures that your influencer marketing campaigns have an audience already interested in your products and/or services.
To find social media influencers in your industry, you can turn to the social channel you want to focus on. For instance, if you want to find Instagram influencers, you will turn to Instagram's search bar.
Let's say you are a budding tech startup that has developed a new smartwatch for training and health. You can find influencers in your industry by entering a hashtag for your industry, like #personaltrainer for example.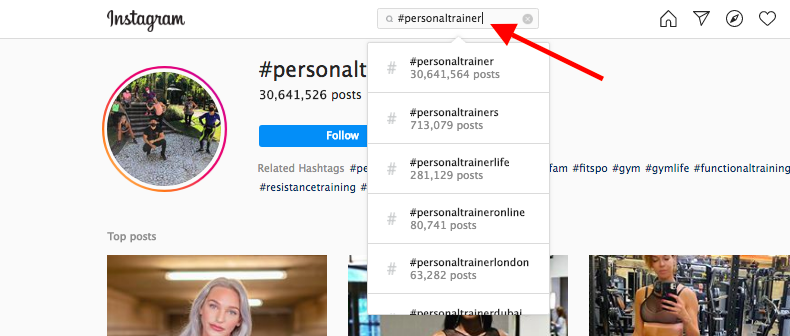 This will give you top posts from personal trainers that could promote your watch to their followers.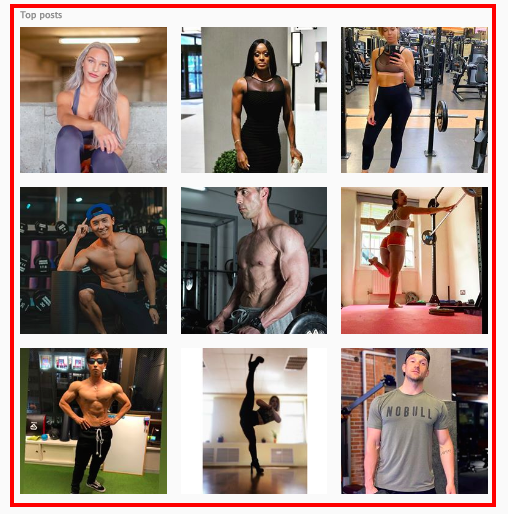 You can also search #tech, #smartwatch, #training, #fitness, #health, and more to get a robust list of potential influencers for your brand.
To find social media influencers, you can also do a bit of competitor research. You are not the only brand in your niche using influencer marketing to grow and achieve business success. So check out your competitors' Instagram pages.
This is a pretty simple process, since everything is at your fingertips. Let's take a look at an example of how one women's fashion brand can use the top brand in their industry to find Instagram influencers.
Athleta @athleta is a women's athletic brand with an Instagram following of 600k plus followers.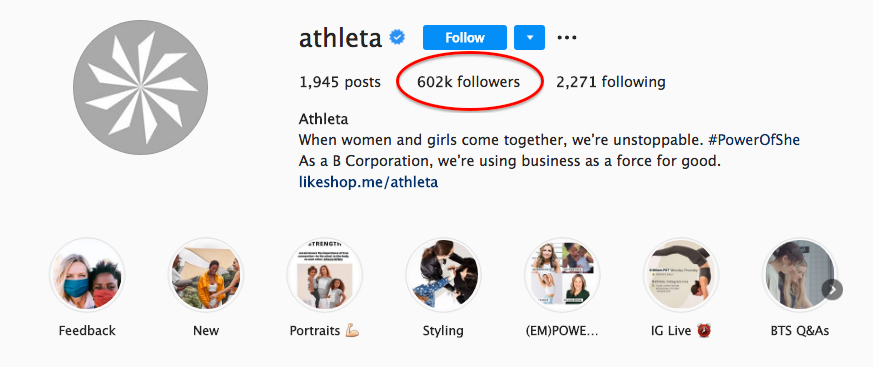 Their top competitor is lululemon with over 3.3 million followers.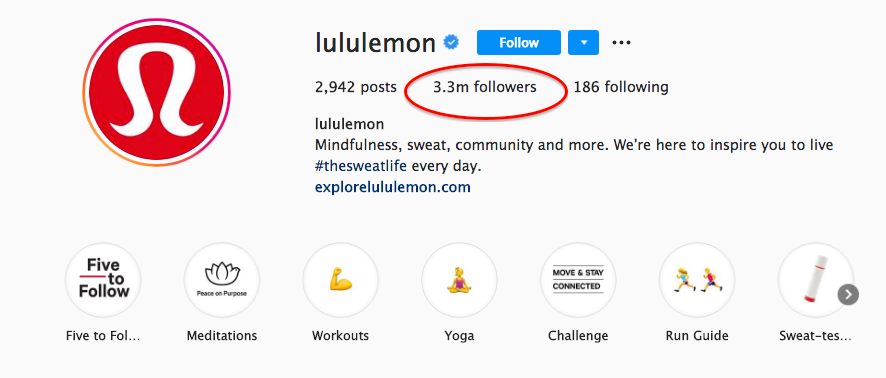 To find social media influencers Athleta's top competitor is using, they simply visit the lululemon Instagram page and do some research. It appears lululemon has used @nativein_la to promote the brand.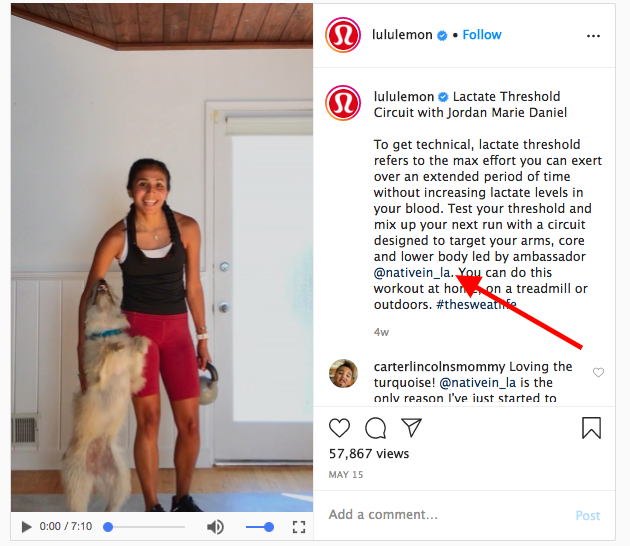 This could be an influencer worth connecting with for Athleta to grow their brand and compete with their top competitors.
5. Find Instagram Influencers With Matching Audiences
Finding social media influencers in your industry is certainly a must-do. However, influencers with the same audience, and not the same industry can be beneficial to your brand as well.
For instance, if your brand sells sport sunglasses, you could tap into different influencers across a variety of sport-minded industries because they share the same audience. This can be almost as valuable, and the online reach is greater.
How do you find Instagram influencers that share the same audience as your brand? First, you will need to do a target audience analysis. A target audience analysis helps brands define the location, demographic and preferences of your brand's ideal consumers.
With this analysis in hand, you can cross reference the data with influencer audiences via Instagram. You will get a robust list of non-industry influencers from doing this research, thus helping those with the audience you want and need to reach.
6. Dig Deep On Instagram Influencers That Spark Your Interest
This is a very important tip when it comes to finding top rated influencers. You may find social media influencers that look great online, but what about their true authority. The true authority of an influencer comes down to a few key metrics:
Number of followers

Quality of posts

Depth of industry/niche coverage

Engagement rate on posts

Rank on an influencer platform
Why are these metrics important? There are a lot of fake influencers out there, especially on Instagram. Did you know you can buy followers and engagement on posts?
This makes it critical to do a bit of digging on any influencers that spark your interest. Let's take a look at fashion and travel Instagram micro-influencer @mikaela.wightman as an example: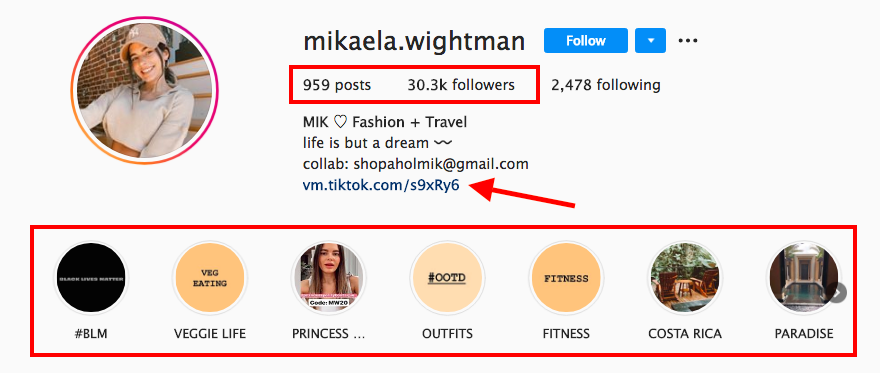 You can see that she has a decent follower count for a micro-influencer, and she has plenty of posts and categories. This influencer is also active on other social media platforms like the popular TikTok.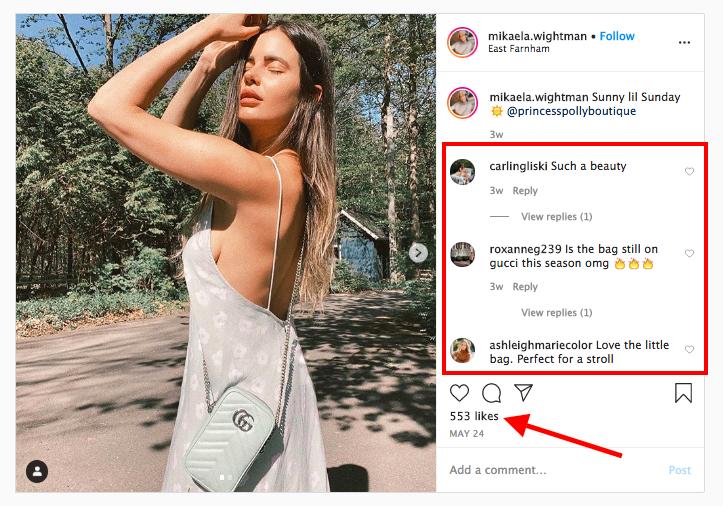 She averages around 350 to 600 likes per post, like the one above with over 550 likes. Likes are great, but you also want to look at comments, which this Instagram micro-influencer nets with each post.
Could this micro-influencer be valuable for a fashion brand? The research would suggest that she certainly is.
When it comes to finding Instagram influencers, you can do a lot of the online due diligence yourself. But there are a number of tools and influencer platforms at your fingertips to help find top rated influencers for your brand.
7. Find Influencers Using Scalefluence Influencer Marketing Platform
Scalefluence is an influencer marketing platform that takes all the guesswork out of finding top rated Instagram influencers for your brand. The influencer platform has a network of influencers across every industry and/or niche.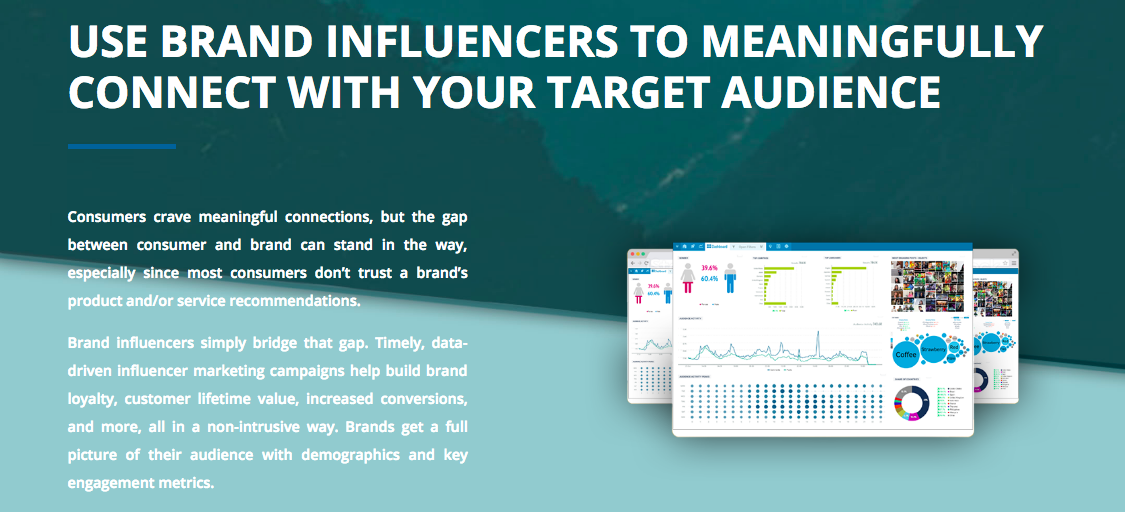 Brands and agencies can utilize the all-in-one influencer platform to easily find, research, and connect with social media influencers. And Scalefluence has a team of influencer marketing experts to assist in making each of your brand's influencer campaigns a success — Maximizing ROI.
If you want to employ the above expert tips using one end-to-end solution, Scalefluence can help. Start putting social media to work for your brand with top rated influencers today. Contact our team of influencer marketing pros today.