Traditional forms of marketing like paid search and online advertising aren't as powerful as they used to be. The majority of consumers today are inundated by ads. Even when ad blockers aren't active and advertisements are unavoidable, the modern consumer has learned to filter out the noise, and they seek organic and authentic connections. These connections help fuel their purchasing decisions.

This is where influencer marketing comes in. Influencers are regular, everyday people who voice their opinions and share their life stories. Because of their influential power, they're able to sway popular opinion about products, services, and people. Influencer marketing is also cost-effective. Studies have shown that for every $1 you spend on influencer marketing, you get a return on investment of $6.50.

Instagram is a particularly effective platform for building an influencer campaign. After all, seventy-eight percent of social influencers use Instagram for brand collaboration. But no matter where you base your campaign efforts, finding the right influencers can make or break your results, so it's important that you take the proper steps. Here's how you can find Instagram influencers for your business:

Hashtag Searches
Hashtags are the social network's SEO equivalent to keywords. Hashtags are important to understand because they make content searchable and accessible on Instagram. Each hashtag adds another information layer to your post, making it easier to discover. Start by creating a list of relevant hashtags for your brand. And instead of simply throwing a bunch of hashtags together that you think align with your goals, be strategic about your approach.
In addition to general hashtags, it's critical that you consider niche, ultra-targeted hashtags that are hyper-relevant to your audience. For instance, as an outdoor apparel company, rather than focusing on broad hashtags like #travel, you can speak your audience's language by using hashtags like #vanlife or #campingvibes—this way, your posts are less likely to get lost in the shuffle.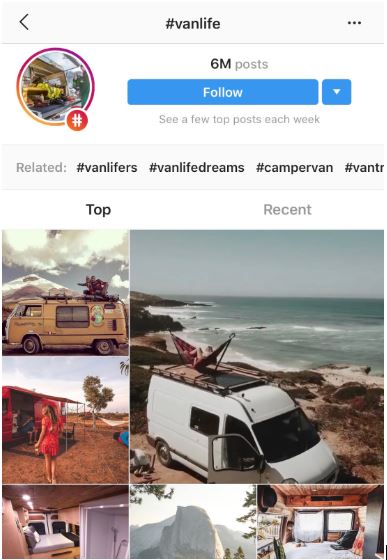 Take a look at a few posts in your industry, and continue looking at the hashtags you see from image to image. If you're having trouble with manual discovery, you can also use Instagram analytics tools to help you discover new, popular, and relevant hashtags. And of course, never forget your brand hashtags, including your slogan (for example, REI's is #TravelWithREI).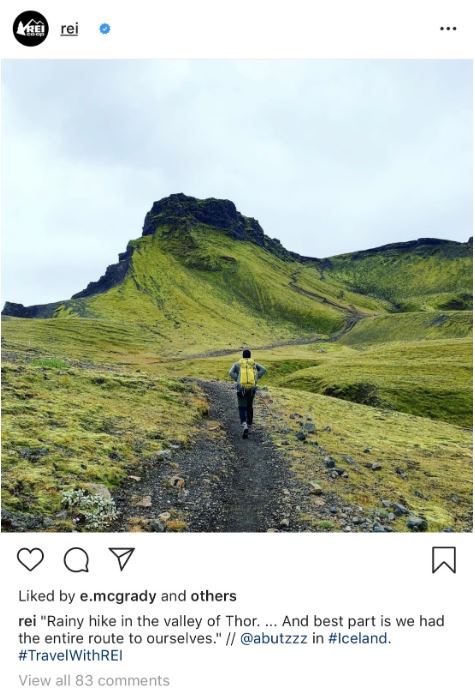 Lastly, pay attention to how many hashtags you're using. Too many hashtags is like keyword stuffing for Instagram, and it detracts from the authenticity and user-friendliness of your post. According to studies conducted by Sprout Social, there's a correlation between the number of hashtags you use and the engagement rate for posts.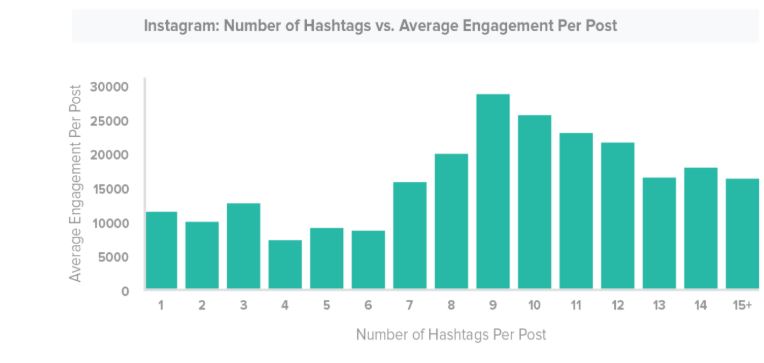 To avoid crowding your caption, many brands include captions in the first comment of their post. The key is to focus less on filling up your posts with keywords and focus more on experimentation, delivering more with less, and collecting data to see which hashtag strategies are hitting the mark.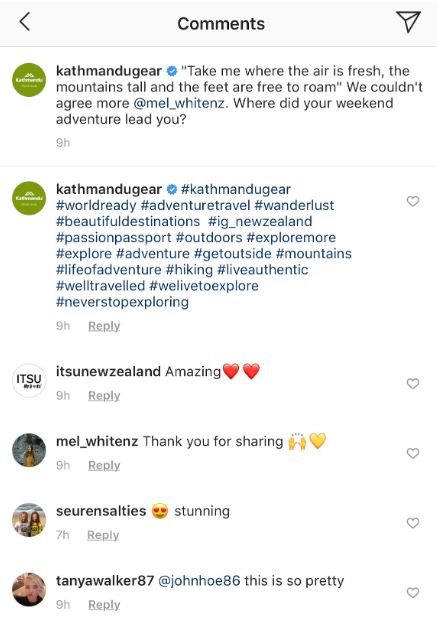 Pay Special Attention to Engagement
There are multiple metrics to consider when you're searching for the right influencer. However, engagement is among the most important. True engagement yields referrals and conversions, and size doesn't always matter when it comes to this. For instance, studies have shown that although macro influencers have a wider reach, the more followers an influencer has, the lower their engagement rates are.
Striking the right balance is important.

The comments section is the best indicator of this. A great influencer stimulates conversation, replying and reacting to what their followers say. You'll always want to pay attention to how often followers tag their friends—these digital referrals can go a long way.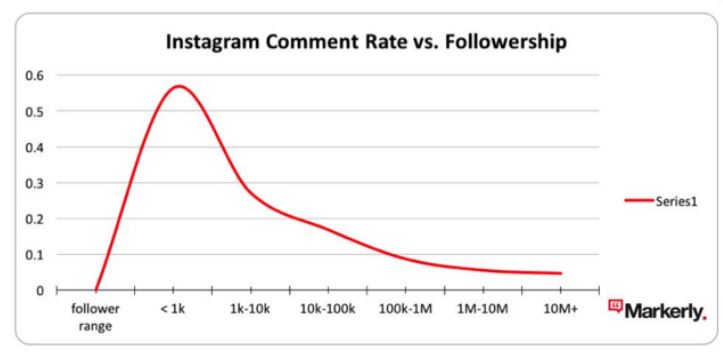 As you analyze engagement, pay attention to the comments to avoid getting roped in by fake influencers. Vague comments and low discussion rates are signals of a fake influencer.
Get Involved In Industry-Related Chats
Online chats across various platforms allow you to meet influencers who are serious about the work they do. When you participate in conversations pertinent to your industry, you can gain a better perspective on where the most involved influencers are putting themselves, and may even learn more about your target audience by participating in dialogue.
For example, although your core campaign utilizes Instagram, you can also partake on Twitter chats—public conversations that follow a specific hashtag. Host your own, or get involved in others. You'll find that the community here is strong.
Similarly, now that you've learned a few hashtag tricks, you can sort through them and start commenting and liking photos. Getting involved gets your followers, builds brand awareness, and makes it easier to send an authentic introduction for a working relationship later down the line.
And lastly, don't forget your offline efforts, too. Instagram may be the power player here, physical connections create lasting impressions. Attend networking conferences, industry events, and local meetups to learn more about what's happening in your market and get in touch with fresh and establishes faces in the field.
Using Scalefluence to Find Influencers
Scalefluence is an influencer marketplace that makes it easy for marketers to connect with relevant influencers. Although there are several marketplaces floating around the Web, Scalefluence uses a no-frills approach to the art of influencer marketing, and takes it up a notch by offering deeper analytics for every campaign.
While many other platforms are in the business of making connections, Scalefluence is in the business of building data and cultivating long-term relationships between marketers and the influencers they choose to work with.
The platform's 1-2-3 step process is as follows:
Influencers opt into the service 
Each influencer is authenticated, vetted, and added to the platform
Agencies browse the marketplace, where they can view all data in an influencer listing before contacting them 
Once you've joined the service, you'll be able to search its comprehensive database for influencers in your industry. From here, you can filter your results based on desired factors, such as geographic area, cost per post, and reach. Because each influencer is vetted against their metrics, you're able to leverage your research efforts, spend more time on the creative aspects of your campaign, and circumvent the fake influencers plaguing social networks today.
Scalefluence also makes it possible to take advantage of sponsored posts. The benefits are twofold here: you're able to talk freely about the brand, but can circumvent the "filtered ad noise" syndrome by working with an influencer to create cool sponsored content.
Each time you reach out to an influencer on Scalefluence, the small details are ironed out and simplified. You can see exactly what the influencer charges, who their audience is, and much more.
It's no secret that influencer marketing is key in today's business strategies. If you want to remain ahead of the competition, working with influencers can help you achieve your short and long-term brand goals. Even small businesses with limited budgets can benefit; after all, one of the strongest influencer marketing selling points is that it has a very low barrier to entry, and with the right tools on your side, you can get your campaign up and running within hours.