To get more followers on Instagram, you need to have a calculated influencer plan. You can't simply keep posting images with little to no substance.
And if you want to get more followers on Instagram, you need to know how to get money from Instagram, since one leads to the other.
Did you know that 75 percent of businesses in the U.S. are on Instagram? And 69 percent of marketers, whether at those businesses, or agencies, plan on increasing their influencer budget.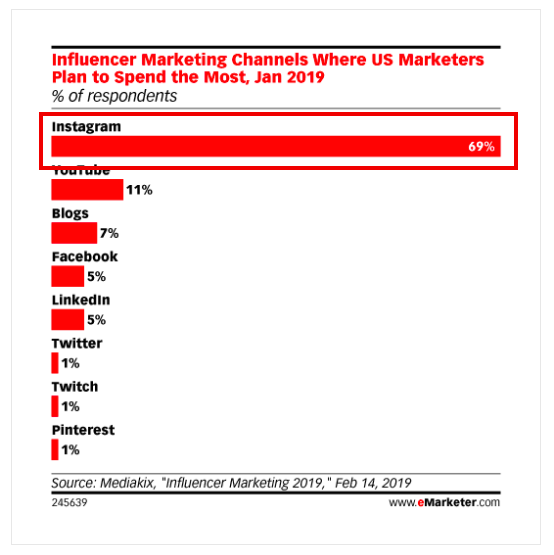 Why are those statistics important? Because they mean serious cash money for influencers like you.
If you want to know how to get paid for Instagram posts, you need to land sponsorships from brands. To land those profitable brand sponsorships, you need to get more followers on Instagram.
This is why we pulled together a few of our influencer marketing experts. We compiled a few, "Get more followers on Instagram tips."
It is time to get paid for your influence!
Be A Lively Instagram Influencer
No one wants to follow a boring influencer. To get more followers on Instagram and raise your influence to make some serious influencer cash, you need to be lively.
Funny, ironic, exciting, and more needs to be in play with every post. You can also tell the story via longer text for each post. And don't be afraid to add emojis and hashtags to the text to liven things up.
Here's a great example from Instagram travel and fashion influencer @ellenextdoor . . .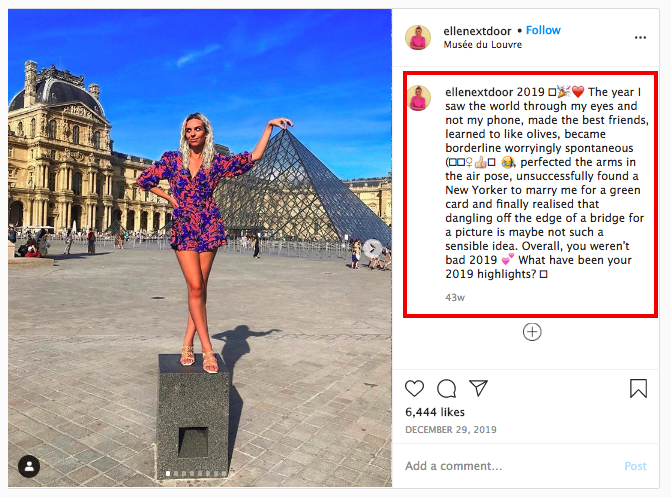 You can see how this influencer told a story to accompany a fun image at an exciting travel destination. This post netted a ton of engagement because it was lively, having an amazing engagement rate of nearly 6 percent.
Unique Instagram Style Is Important
Instagram style is actually pretty important for growing followers. People are more visual than ever, and when they see a consistent, enticing style of an influencer, they are more likely to tap that follow button.
Having a unique style also helps your profile stand out among the 500,000 active influencers on instagram. What does a unique style look like? Influencer @ellenextdoor does unique style to perfection . . .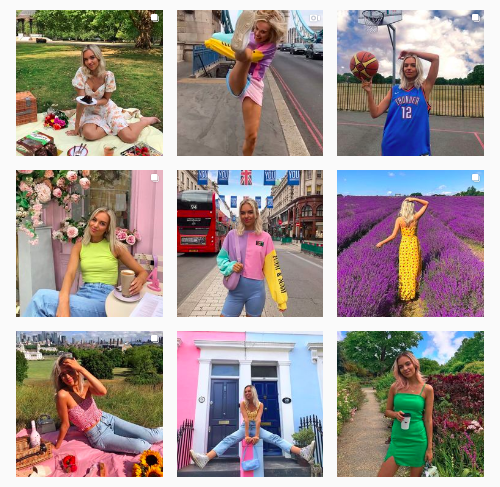 You can see how this influencer pairs specific colors between posts, mostly on the electric color scale. This draws eyes in and entices more users to become followers.
Here's another example from the influencer duo @itssydandell . . .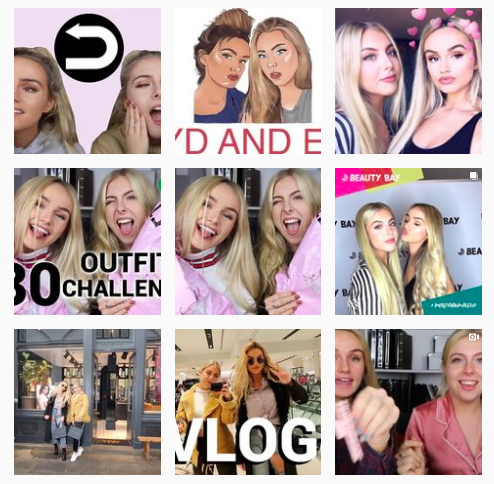 These Instagram influencers have a specific tone for each post. They also leverage text overlay to draw users' eyes in. This will take these Instagram micro-influencers to mega-influencer status fast.
Create Massive Engagement With Videos
Video content is quite possibly the top form of content online users want. In fact, 85 percent of internet users watch videos monthly via all mobile devices.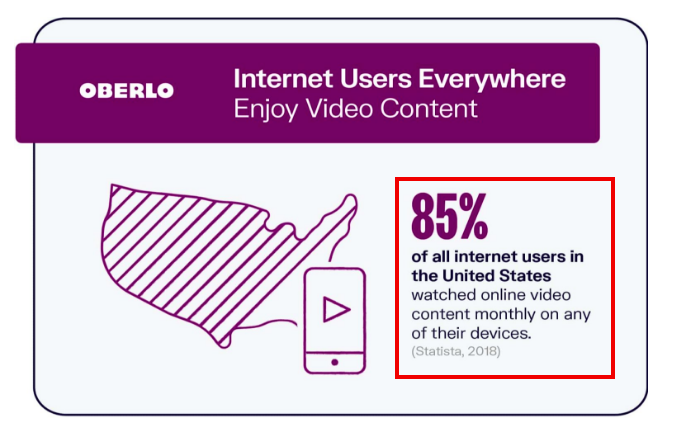 And 54 percent of consumers said they want more videos from brands and businesses they support.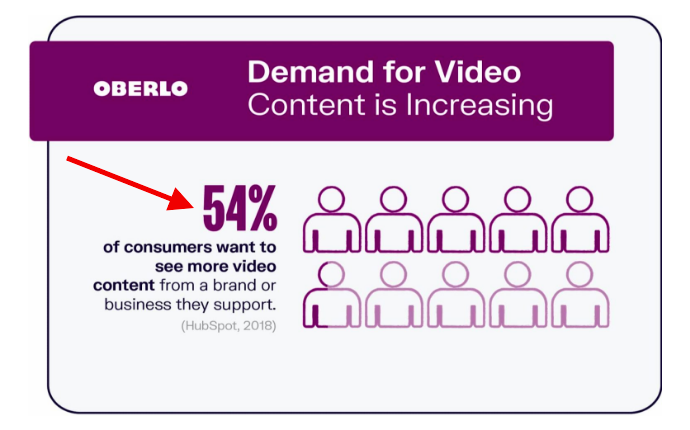 Guess what? As a social media influencer, you are a brand.
Since online users and consumers want more videos, an influencer that creates video content consistently can leverage those videos to increase followers. Videos can also help land you sponsored posts, because brands know how powerful videos are for converting online users.
More brand sponsorships equals more money in your bank account.
Localize Your Instagram Content
Local search is used on Instagram. If you get local with your tags or hashtags, you can certainly attract more followers. For example, if someone wanted to connect with an influencer in Chicago, they simply search #Chicago . . .

This Instagram travel influencer uses location hashtags to attract more followers across the globe . . .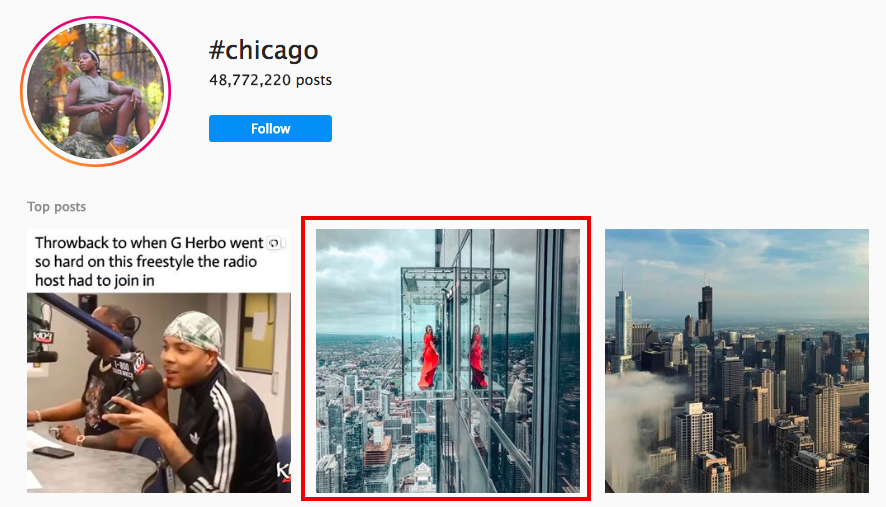 From Chicago to Nepal, tagging those posts with a location has grown Instagram influencer @damestravel follower count to over 230,000 . . .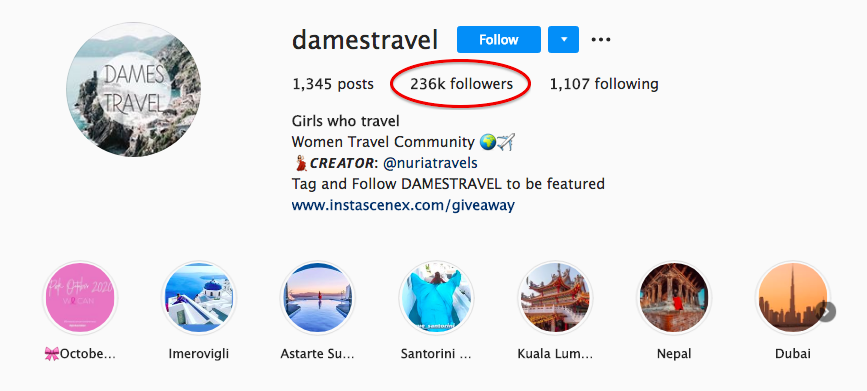 Next time you are out and about, tag your post with a location to get more followers on Instagram.
Hashtags are needed if you want to get more followers on Instagram. However, if you want to know how to get paid for Instagram posts, stay away from #follow hashtags.
Not the best approach here . . .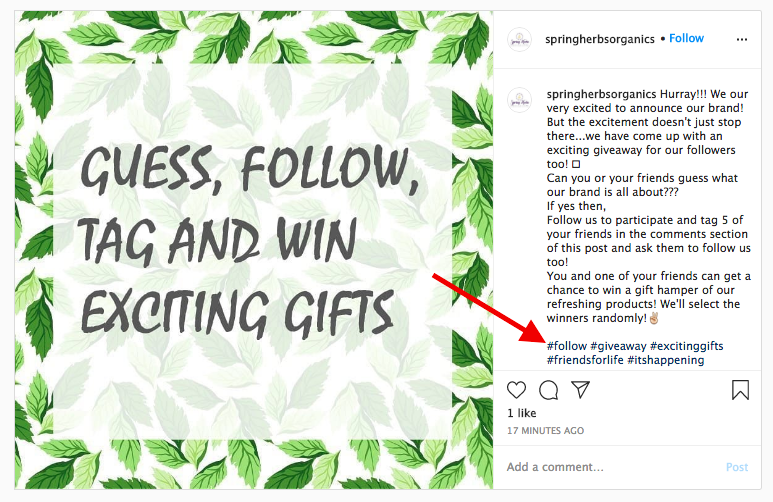 This means staying clear from:
#follow
#followme
#followback
#pleasefollow
#follow4follow
Why? Isn't the point to get more followers? Yes, but it needs to be true followers that will actually consume your content and add engagement value.
If you get everyone who sees your #follow4follow post and follow you, you increase your followers for sure. However, when you increase followers the wrong way, you can mess up your engagement rate per post pretty bad.
This hahstag tactic worked when brands and marketing agencies simply looked at follower count when partnering with a social media influencer.
Now, engagement rate is far more important. This is why buying followers online is a horrible idea if you want to be a real influencer. Sure, $40 can net you 5,000 fast influencers, but the engagement will be too low for sponsored posts.
If you want to truly make money on Instagram as an influencer, get real followers without #follow.
This is another great way to get more followers on Instagram, and should be employed ASAP. Branded hashtags are unique to your Instagram influence. It allows you to create a collection of posts that are aligned with your branded hashtag.
Instagram health, fitness, and lifestyle influencer @sweatandtell does this perfectly . . .

They not only branded their Instagram profile name, but they also have the catchy branded hashtag #keepitsweaty. They use this in nearly every post . . .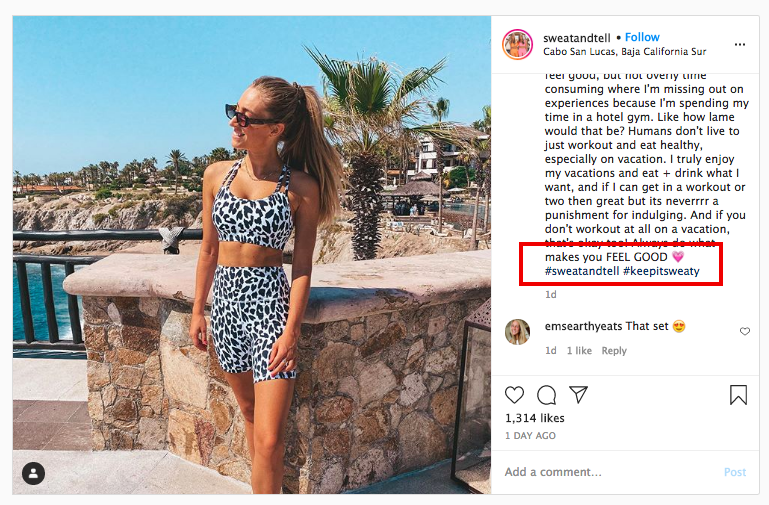 You can also go one step further by cross-promoting your branded hashtag on other social media channels like YouTube, Facebook, Twitter, TikTok, and even LinkedIn.
This branded hashtag tactic can increase your follower count quickly. And it is maybe the easiest influencer hack ever.
Tell A Story In Instagram Post Captions
The text caption for Instagram posts is not just an add on no one cares about. It is a space to tell an important story, maybe even get personal with your audience.
A longer post caption can entice more users to become followers, because a connection can be sparked between Instagram user and influencer. Here's what this looks like from travel influencer @travelmadmum . . .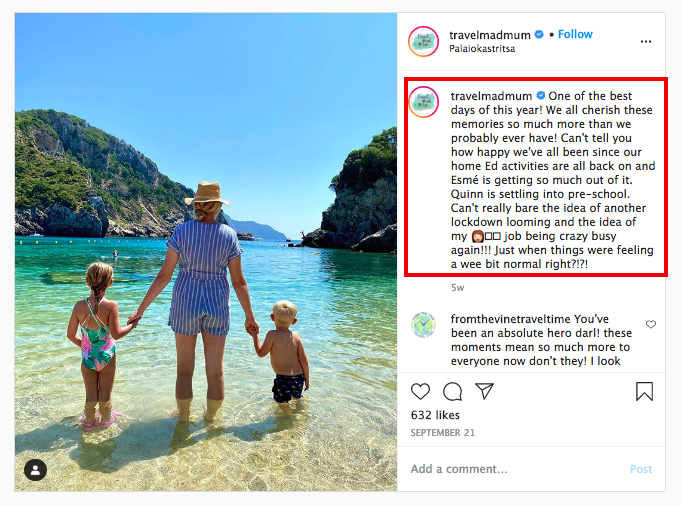 This influencer lets her audience in and touches on topics that many moms are dealing with — Kids, home, education, and work.
You certainly don't need to write an ebook every post. But let users in and give them substance behind the image. Don't worry if you're not much of a writer, because people are more interested in the story, and not the grammar.
Give this tip a try, you may be surprised by the results.
Ready To Get More Followers On Instagram And Get Paid For Your Influence?
The answer to this question is probably yes. The above tips to get more followers can serve useful if you employ them. You can also connect with our team of expert influencer marketing pros here at Scalefluence to find out more.
We make influencers priority number one. Learn how to get money from Instagram with Scalefluence today. Our robust list of brands and marketing agencies are looking for Instagram influencers like you. Tap into your influence and get paid!