Social media influencers are always looking for new ways to get more followers on Instagram. Instagram is one of the most popular social media channels for influencers with unlimited money earning potential.
This means you need to understand how to get paid for Instagram posts. One of the top ways is via Instagram Stories. In 2018, Instagram Stories was the top way for influencers to make money from sponsored posts, according to eMarketer research.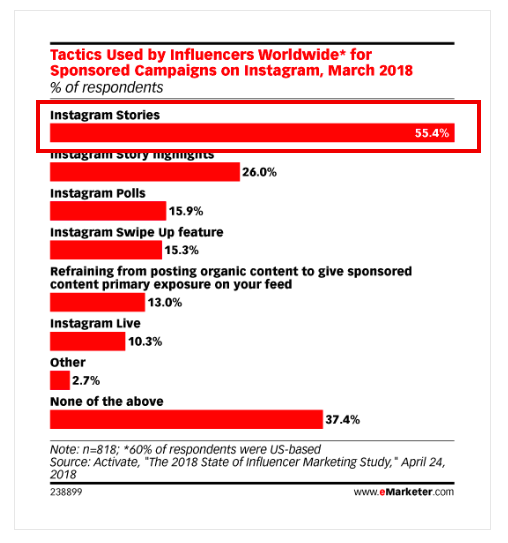 Instagram Stories continues to be a way for influencers to get more followers on Instagram. And more followers and engagement equals more money for influencers.
Need more convincing? Check out these compelling Instagram Stories stats:
One in four Millennials and Gen-Z consumers turn to Stories for products and services to buy
500 million daily Instagram Stories active users
36 percent of businesses use Stories for product promotion
34 percent of sponsored content on Instagram comes via Stories
25 percent of users swipe up on Stories links
Instagram Stories allows influencers to post images and videos, often clumped together in Story Highlights showcased on profile pages. Here's an example from micro-influencer @beautybyjulia . . .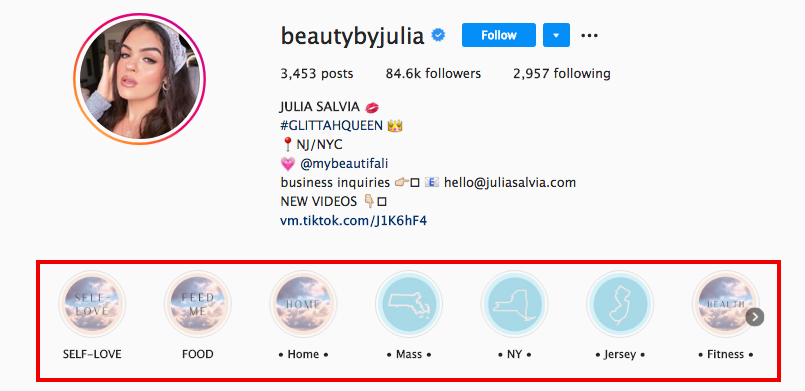 This gives your followers an opportunity to engage with you and the products and/or services you recommend. This gives influencers of all niches the ability to get more followers on Instagram and add zeros to your influencer bank account.
Let's dive deeper into a few Instagram Stories best practices to boost followers and make money as a social media influencer.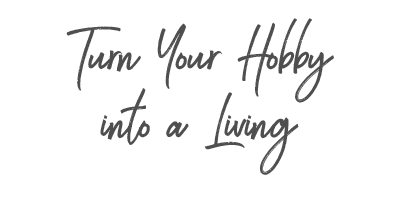 Use Story Highlights To Get More Followers On Instagram
Like the example above from micro-influencer @beautybyjulia, utilizing Story Highlights is a must-do in order to get more followers on Instagram. This makes your Instagram Stories accessible, highlighting your content.
Story Highlights is essentially like a website menu. If you're a travel influencer, you can use Story Highlights to list destinations you have traveled.
For fitness influencers, Story Highlights can help you showcase different fitness routines, nutrition, and even your own ecommerce fitness products. Here's how influencer @yoga_girl promotes her pancake brand . . .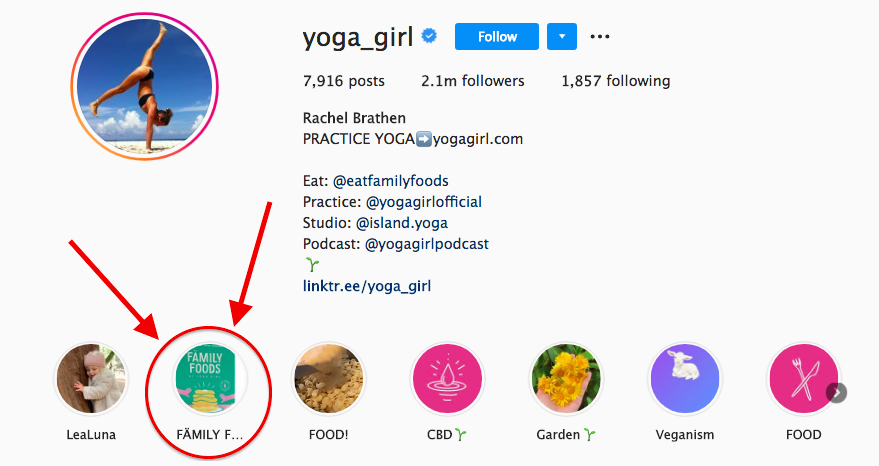 This influencers food brand is located in her Story Highlights. Followers can click through to learn more, and even swipe to be directed to the product website . . .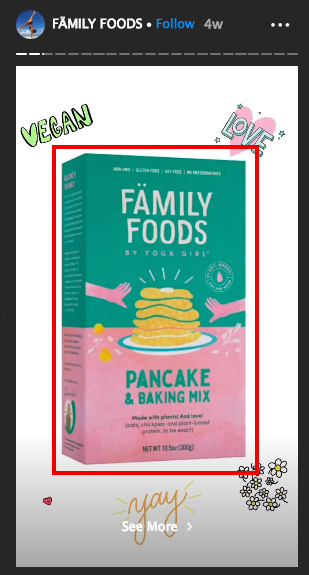 This is how to get money from Instagram using Instagram Stories and Story Highlights as a social media influencer.
Connect With Instagram Users With Personal Stories
They call it Instagram Stories for a reason. If you want to get more followers on Instagram and know how to get paid for Instagram posts, you need to share personal content with your audience.
Users follow influencers because they want to connect, learn, and engage with them. If you let users into your personal side, the connection will be far stronger. This leads to a greater loyalty.
The Instagram influencer duo @sweatandtell lets their audience see behind the posts. Here's a very personal Story from Jacqs . . .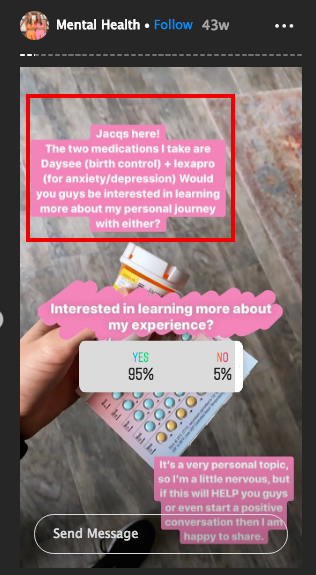 This Instagram influencer duo even has a Story Highlights for mental health.
You can let your audience into your personal life in other ways too. Posting Stories that show followers day-to-day routines, behind the scenes footage of content creation, and more.
Another example of connecting with users in a personal way comes from Instagram influencer @ivycarnegie discussing postpartum . . .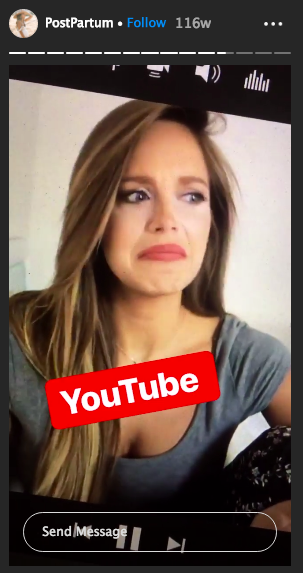 This influencer has a ton of Story Highlights on her profile page. And there is something to be said about that, since she has over 100,000 followers.
Post Videos In Instagram Stories For Greater Engagement
Video has become a staple for social media users. They want to see more video, making this get more followers on Instagram strategy via Stories a must do. In fact, 54 percent of consumers want to see more videos.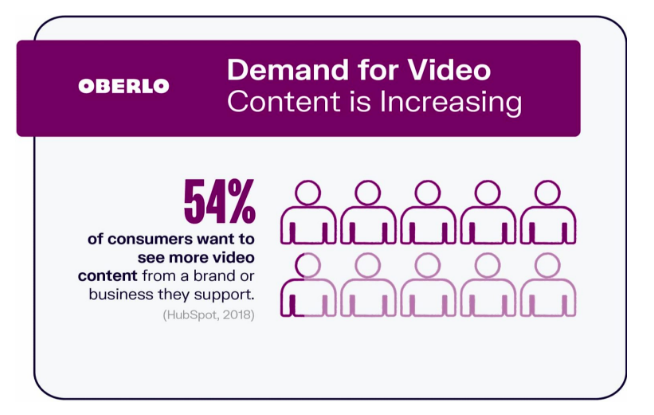 And videos are the top type of content social media users want to see more of. Images are certainly still good, but videos are great.
Live videos are one way to attract more followers and increase engagement. Even if you are in a highly competitive niche on Instagram, live videos can help you stand out as an influencer.
Pre-recorded videos are still a good way to get more video content to your followers. This is also what brands want to see when they do their homework on you prior to partnering for sponsored posts. And you know sponsored posts are #1 when it comes to how to get paid for Instagram posts.
Stories is an excellent place for your influencer videos. You can go live or post pre-recorded videos and add them to your Story Highlights. However, creating a quality video that your audience will engage with is a must.
You can share video content with your target audience for:
Brand sponsored product recommendations
Personalized stories about you and your life
Recipes that you love
Events where you will be live and in-person
Promotions and/or trivia videos to boost user-generated content
Day in the life videos
And more
The types of videos you can produce are endless. Just be sure to give your target audience what they want. This will keep them coming back, as well as keep them sharing your content with their friends and followers too.
Leverage Hashtags In Stories For More Social Visibility
Hashtags are essentially the keywords of Instagram. Like creating content for a website, keywords help users find specific content and the influencers producing that content. If you want to grow your followers and fully understand how to get money from Instagram, make hashtags part of the posting process.
This goes for your Instagram posts, and your Stories. For instance, you create a great Story that you know your target audience will love. But you don't put hashtags in place for the post. This decreases the online visibility for that post immensely.
Here's an example of hashtags in Stories . . .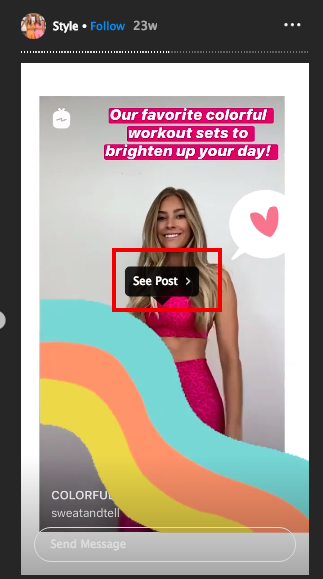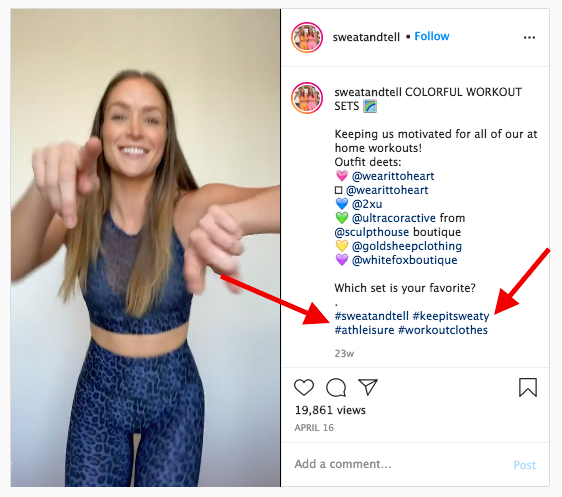 You can see that this influencer even used her branded hashtags in the post. This is a good strategy to keep users that are interested coming back to engage with your content. And this is also a video post, which is ideal.
Hashtags are very important to add to each post. If I search the hashtag #workoutclothes to find new products, I can find new influencers . . .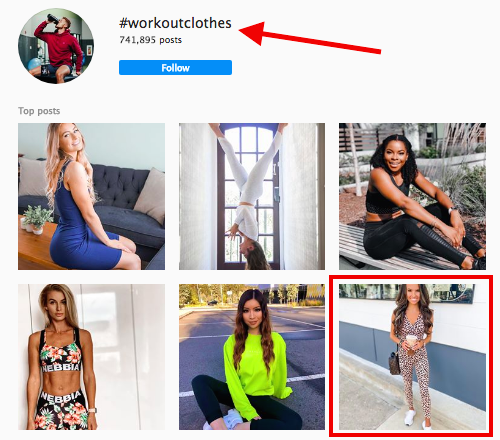 Like Instagram micro-influencer @tanandtrendy in the fashion and lifestyle niche . . .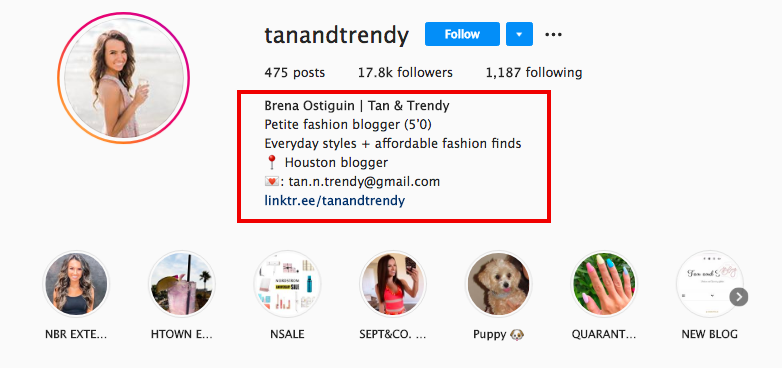 Ready To Get More Followers On Instagram?
Growing your influence is all about netting those followers. Instagram Stories can make that happen, when done right. The above ways to use Stories for more followers and engagement can be just what you need to take your influence to the next level.
Leveraging Stories is only part of the equation. Building influence through quality content and partnering with an influencer marketing platform like Scalefluence can also prove beneficial.
Scalefluence influencers get access to top brands for those lucrative sponsorships. And you never need to sacrifice your creativity. We ensure our influencers get partnered with brands that make sense. And we are all about building those long-term relationships for you.
Are you maximizing your influence to get paid on Instagram? Do you want to grow your follower count? Want more brand sponsorships?If it is time to level up and make more money, we have the influencer marketing team to help. Sign up with Scalefluence today to find out more.