Instagram is booming! There are over a billion active users on Instagram monthly.
And 500 million of those Instagram users are using Stories, whether posting or following. These are only a few Instagram statistics.
What does all this mean? If you want to maximize your online visibility and take your business to the next level in 2021, you need to make Instagram part of your social influencer marketing campaign.
The year 2021 is a big one when it comes to influencer marketing. All the fakes have been exposed, likes and other metrics are being removed from Instagram, and micro-influencers have matured into money making machines for brands.
If your business is not thinking Instagram influence to grow, you are going to find a massive gap between you and your competitors by the end of the year. And yes, you will be the one trailing behind.
This is a serious call to action for you to take Instagram seriously for your business. What can Instagram influencers do for your business?
They can . . .
Create a buzz around an event
Raise brand awareness
Drive insane traffic to your website
Increase product sales
Introduce your company to a new audience
Make your brand a household name
And the list can go on. If you are ready to employ Instagram influencers for your 2021 social influence marketing campaign, read on!
The search for Instagram influencers begins from within your business
This may sound like some old ancient proverb or something, but no joke, the search for Instagram influencers does begin from within your business. You won't be looking for influencers in your actual business, but you will need to make a business decision about your social influencer marketing campaign approach. And how Instagram influencers play a role.
For example, if you want to raise brand awareness and simply get greater social visibility for your business, then you will want to drive your campaign in that direction. This means finding an Instagram influencer that specializes in boosting brand awareness to their followers, and beyond.
Here's a great example of raising awareness through highly visual content from Instagram travel influencer @jeremyaustiin . . .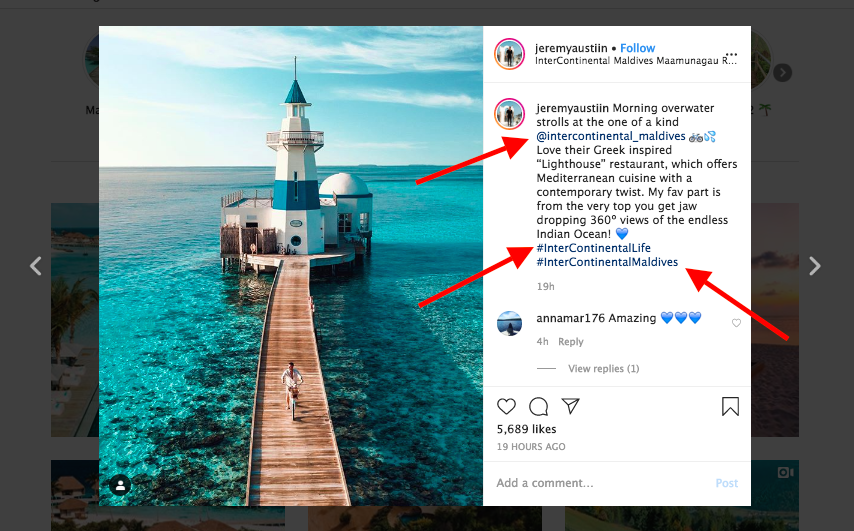 There are other decisions to make as well, like shaping the idea of the right influencer for your business. If you are an insurance agency that has a large boomer demographic, the young millennial influencer may not be the best choice. You may want a gen-x professional instead.
These types of questions and discussion points need to be thought through in order to ensure your influencer and influencer marketing campaign are synergized for success.
Google can be pretty helpful when it comes to finding Instagram influencers for your business
Once you are done diving deep, and have a pretty decent idea of what you want to get out of your influencer marketing campaign and Instagram influencer, it is time to get to the search. Where to begin? Well, your first stop should be Google.
Google is the perfect place to begin your influencer search, since it holds the largest amount of information — Ever.
Let's say that you are in the travel niche. To consult Google and begin compiling a robust list of potential Instagram influencers for your business, you simply type in "top travel Instagram influencers."

And boom! You get a massive list of travel influencers that are Instagram ready . . .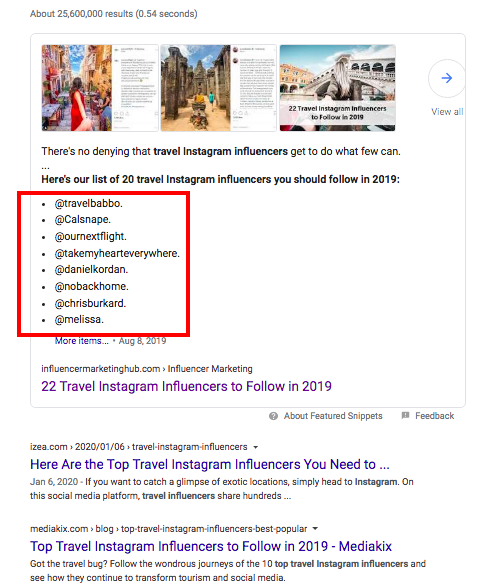 You may think you are done. Think again. Most of the time, Google searches like the one above will return a list of mega-influencers, or influencers that will be pretty expensive to work with. And sometimes, mega-influencers are not the best.
This is where the micro-influencer plays a major role in your Instagram influencer search. So let's go back to Google and type in "travel micro-influencers on Instagram."

These are the Google search results that you were probably looking for. You will see a number of articles to get Instagram micro-influencers . . .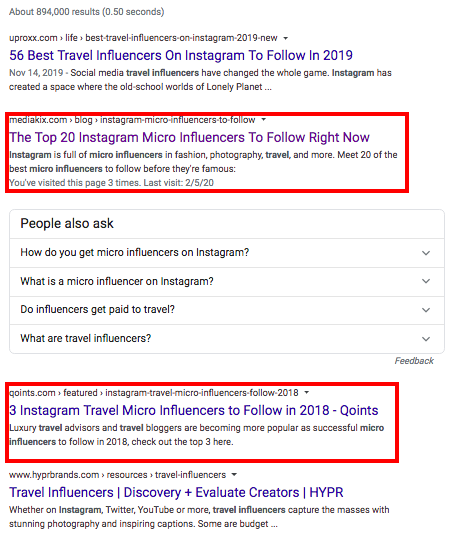 Google is definitely worthwhile when it comes to finding influencers for your 2021 social influencer marketing campaign.
Do your due diligence and see what Instagram influencers your competitors are using
This is another great best practice to find Instagram influencers for your next influencer marketing campaign. Chances are, your competitors are utilizing the power of Instagram and influencers to grow their businesses and profits. So why not do a bit of reconnaissance and see what influencers they are using.
Why is this a good strategy? For one, you can almost be sure that the influencers your competitors are using are in your industry and niche. They are also most likely real influencers with a decent engagement, otherwise your competitors wouldn't have hired them.
However, you can't be totally sure that your competitors qualified the Instagram influencers they are working with. This makes it very important to do your own research on them. Here's what to look for . . .
How often do they post per week?
How many comments do they get per post?
Do they comment back and engage with their followers?
How was the engagement on your competitors' posts?
The above questions can guide you in your decision to reach out to the influencer or not. But remember, they may have signed an agreement with your competitors, so be very tactful on how you hire them, if you decide to move forward.
Partner with an influencer marketing platform like Scalefluence to get the right Instagram influencers for your business
Instead of doing all the heavy lifting yourself, you can lean on professional support via an influencer marketing platform. What is an Influencer marketing platform? They are simply platforms that bring brands, agencies, and influencers together in one place. And for brands, it makes finding the right influencers easy.
Scalefluence is one such influencer marketing platform . . .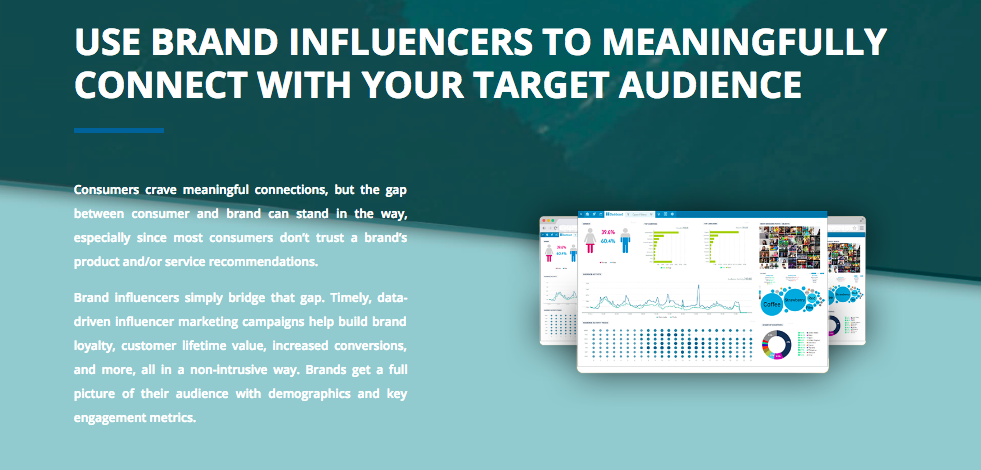 We are a professional and reputable source for Instagram influencers. Businesses like yours can get top-notch influencers in your industry at a very affordable rate. And we have already done all the due diligence for you.
Since there are so many fake influencers out there, especially on Instagram, we developed a very in-depth vetting program influencers need to go through before working with any Scalefluence brand or agency partners.
Sign up today to access our network of Instagram influencers and maximize your 2021 social influencer marketing campaign results.
Wrapping Up . . .
Knowing how to find Instagram influencers is very important for your business if you want to see some impressive growth in 2021. The above tips to find those influencers are only a few, but they are among the easiest and most effective.
It does take a bit of research to find the right influencers for your business. But remember, you can also partner with an influencer marketing platform to make the process of finding an influencer easier. Ready to make the most of your next influencer marketing campaign?
Let us scale your business' influence in 2021. Learn more about what Scalefluence can do for your business here !