YouTube is the number one social media channel for serving up video content. YouTube is also the second largest search engine in the world. If you want know how to make money on Youtube, you are in the right place.
Knowing how to make money on YouTube is about tapping into true influence. Because unlike Instagram or Facebook, YouTube influencers need to be front and center in videos. You certainly can't hide behind a fake influencer Instagram image . . .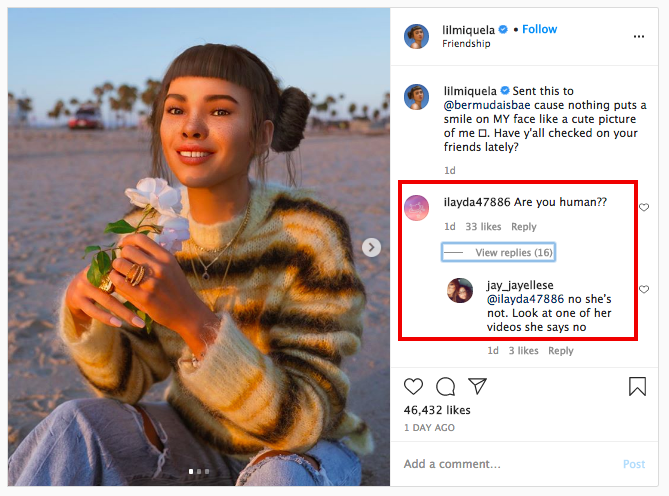 This is one of the appeals YouTube has for users. They feel more connected with YouTube influencers because users know that they are indeed real.
Want to learn how to make money on YouTube? Then you need to know how do YouTubers get paid and how to get paid for YouTube videos. Do not worry, we will cover this and more below.
Let's get right into it!
How Do YouTubers Get Paid?
Before we jump into how to make money on YouTube and how to get paid for YouTube videos, let's look at how do YouTubers get paid. This is a pretty common question, and it can often be confusing for up and coming YouTube influencers.


Here are a few common ways YouTubers get paid:
Google AdSense. YouTube influencers can make a small amount of money via ads. When a viewer clicks on an ad in a video, you get a small percentage. This is not very profitable, however, since YouTube/Google take 50 percent of the ad revenue.
Affiliate Links. Affiliate links are a great way for YouTubers to get paid. It is easier than negotiating contracts for brand sponsored posts. When a viewer clicks through via the unique URL you provide, you get a percentage of the sale. We will cover this in detail below.
Sponsored Posts. Partnering with brands for sponsored posts is one of the most profitable ways to get paid as a YouTuber. You can connect with brands on your own, or you can access a network of brands via an influencer marketing platform like Scalefluence.
There are more ways YouTubers get paid for their influence, which we will cover in more detail below. From the YouTube partner program to netting donations from loyal subscribers, the following will get you moving in a profitable direction.
First, Get YouTube Partner Status
This is one of the most important setups for YouTube influencers. Not because you can make a ton of money as a YouTube partner, but for the validity of being in the YouTube partner system.
In fact, having YouTube partner status is one of the least lucrative ways for an influencer to make money. Unless you have millions upon millions of subscribers like Ryan from Ryan's World!

Joining the YouTube partner program unlocks a number of monetization channels for influencers, like Premium subscription fees and merchandising space on your channel.
What Are The YouTube Partner Program Requirements?
To get YouTube partner status, you need to meet the program guidelines. This is pretty simple, and you don't need to have tens of thousands of subscribers. Here's the YouTube partner program requirements:
Have 1,000 or more subscribers within 12 months
Reach over 4,000 of watch hours via organic viewers
Stay compliant with YouTube's channel guidelines (don't break the rules)
Ways To Monetize With The Partner Program
Once approved, you can set up a variety of monetization channels to make money on YouTube. You do need to keep eligibility in mind for each of the following channels:
Ad Revenue. If you are over 18 years old, post user-friendly content, and approved as a YouTube partner, you can have ads displayed in your content. Just keep in mind that YouTube takes 50 percent of the ad revenue cut.
Membership Program. If your influence netted over 30,000 subscribers, you can get money on YouTube via memberships. Channel members pay out monthly, making for a decent revenue stream.
Chat Stream Cash. Live streaming has become a big time revenue source for YouTubers, especially in the midst of the COVID-19 pandemic. When a live streamer likes your content, they can shoot you a Super Chat and Super Sticker that equals cash money.
Know How To Make Money On YouTube With Affiliate Links
Affiliate marketing is a very profitable way to make money on YouTube as an influencer. And it is much easier than most would think. All you need is a bit of influence and some creativity when it comes to posting.
The first step is to sign up for an affiliate marketing network like Rakuten or Commission Junction (also known as cj.com). Rakuten affiliate sign up is pretty simple. You just need to fill out some basic info as a YouTube influencer . . .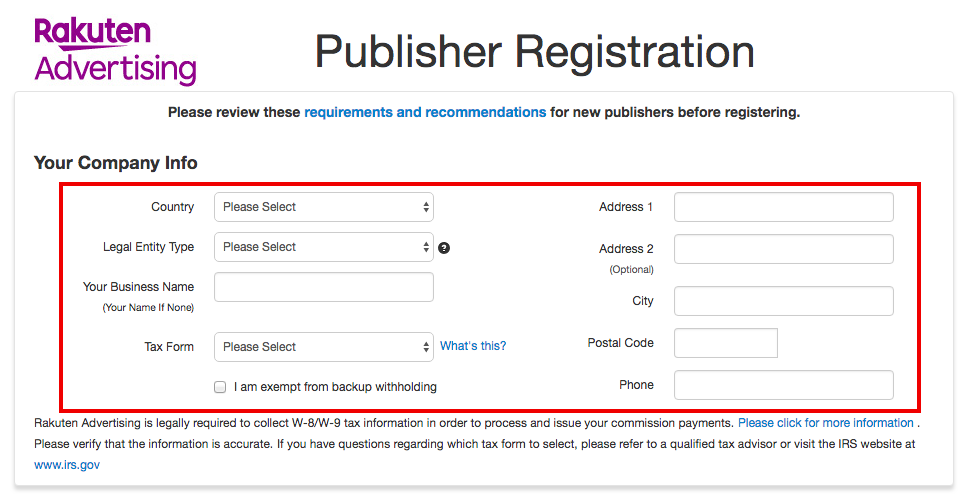 Once approved by an affiliate marketing network, you can access all the brands offering up a percentage of each sale you make. And you don't even need to deal with the brand. You only need to click the approval button and wait for the brand affiliate marketing rep to approve.
Walmart, Reebok, Foot Locker, Macy's, Sephora, and other top brands are listed in affiliate marketing networks.
How Does Affiliate Marketing Work On YouTube?
Once approved as an affiliate by the brand, you can pull unique affiliate links from the publisher dashboard and list them in your videos and in your video descriptions. Here's an example from a popular YouTube micro-influencer . . .
Here's how she embedded the affiliate link . . .

And here's what the unique affiliate link looks like when a viewer clicks through to purchase the product recommended by the YouTube influencer . . .
Affiliate marketing is that easy. And with a percentage of each sale, it can be a very profitable revenue stream for YouTube influencers.
Make Money On YouTube With Brand Sponsored Posts
Knowing how to make money on YouTube, and understand how YouTubers get paid for videos all comes down to the brand sponsored post. Brands need YouTubers like you, because consumers just don't trust brands when making purchasing decisions.
But how can you connect with brands to get your piece of the sponsored post profits? One way is to get your YouTube influence up and begin emailing marketers at the brands you want to work with.
This requires a ton of time. Time better spent creating more amazing content to grow your influence on YouTube.
Instead of approaching brands solo, you can partner with an influencer marketing platform like Scalefluence. Scalefluence is a premiere influencer marketing platform with a robust network of brands and marketing agencies looking to tap into your influence.

And Scalefluence handles everything, from matching you with top brands for sponsored posts to ensuring you get paid what you're worth.
Our benefits for YouTubers are:
Access to top brands in your industry and/or niche
Algorithmic influencer/brand match, ensuring the best relationship
Long-term brand relationships
Fast payments on sponsored posts
Ability to keep creative control over your personal influencer brand
Collaboration with like-minded influencers for YouTube subscriber growth
And more
Are you ready to learn how to make money on YouTube the easy way? We can help you take your YouTube influence to the next level. Sign up with Scalefluence today and begin your journey to unlimited influencer revenue.