The biggest YouTube content creators have camera crews, makeup and hair stylists, and all kinds of special equipment, right? Probably, but most of them start out with an idea, a smartphone, and no much else. 
Let's start with the basics and work our way through the details:
What kind of smartphone do I need?

Other equipment that helps

Developing a money-making digital content idea

How many subscribers do I need to make money?

How much money will I make per 1,000 views?

How long before I have a successful channel?


YouTube monetization methods and in

come streams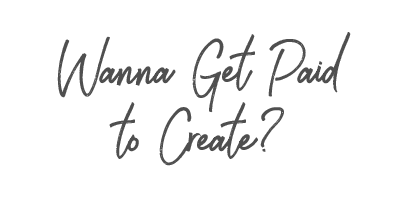 What kind of smartphone do I need?
Samsung Galaxy S21 Ultra – Photo credit: Samsung media library
Today's smartphones have amazing cameras, and the technology just keeps getting better. To figure out which models have the best smartphone video cameras to produce high-quality content, I considered features, video quality, editing software, and ease of use.
For several reasons, the Samsung Galaxy S21 Ultra is my top choice for beginners. One reason is the DeX feature – with just a couple of taps, you can project your videos to your desktop or smart TV. The phone has a versatile, easy-to-use camera with a laser autofocus system that delivers fast focusing for video and a 40-megapixel front-facing sensor for incredible selfies. It also has wicked zoom features and 8K video recording – which is Hollywood quality. Check out this commercial featuring BTS shot entirely on the Galaxy S21 Ultra.
The Apple iPhone 12 Pro Max lives up to the hype when it comes to video content capability. The newest innovation is the sensor-shift OIS (optical image stabilization) system that produces less noise and sharper results, even in night mode.  It has a 3D LiDAR system for fast autofocusing, Smart HDR 3, and 10-bit Dolby Vision video capture. 
Ever heard of an Oppo Find X3 Pro? Me neither, but it looks like a kick-ass smartphone. According to the experts, it has a best-in-class display, phenomenal main and ultrawide cameras, and a one-of-a-kind feature called a microlens camera with its own ring light. If you like to take up-close photos of small stuff, this is your smartphone. But its zoom function isn't nearly as advanced as the other smartphones on the list, so choose carefully.
All these choices are going to cost you upwards of a thousand bucks, so watch for the deals from your provider or search the web for unlocked phone deals. 
If you're not ready to invest in a new smartphone, but you have one that takes decent videos, that's ok. Start with what you have and upgrade later. If your phone is less than 5 years old, chances are it has a pretty good video. 
Other equipment that helps
Photo courtesy of Pixabay
Depending on what you do, your smartphone might be the only equipment you'll need. But if you're not satisfied with the results and want to improve video quality, you may want to think about tripods, lighting, a green screen, and video editing software. If your thing is nature, travel, or space, you might even consider a telescope that you attach to your phone for videos.
Tripod options: Whether you're sitting in one spot talking directly to the camera or performing in a fixed location, you'll need to stabilize your camera with a tripod, either a short-legged desktop model or a traditional telescoping model. If you move around a lot or want different camera angles, you can even get a tripod dolly to roll your tripod around.
Selfie stick: While they aren't the craze they were at first, they can still be pretty handy to get a good angle or capture a group shot.
Lighting: Ring lights are popular for vloggers – they provide soft, even, diffused lighting to light up small areas without causing a glare. If your smartphone camera doesn't perform well in low light additional lighting is a necessity. If you're on a really tight budget, just open some curtains and buy a couple of white posterboards. Set the posterboards up at angles to reflect the sunlight up to your video area to create a bright, even light source.
Green screen: Green screens are a cheap, easy trick to make your background fancy or fun. Just be very careful about what you tell your audience. If you lie about your location and they find out, you'll get a lot of hate.
Photo courtesy of Pixabay
Video editing software: Your camera will have video editing tools, but you may want to do more. There are a ton of free video editing tools on the market, including:
Any of them will make your videos more professional, but there's a lot to learn. Be prepared to put in some time practicing.
Developing a money-making digital content idea
Is your idea worthy? Chances are if you're interested in something, others are, too. And with the internet, you're not limited by geography or even language. A lot of YouTubers have their videos dubbed or subtitled in other languages when they start making money. Before you commit to a YouTube channel focus, consider your strategy: 
Do market research by pitching your ideas on other social media platforms to see what resonates with your existing audience. 

Consider affiliate programs. What kind of products would your audience be interested in? Look into joining an affiliate network like ShareASale, AWin, ClickBank Impact, or Amazon's affiliate program. 

Check advertising guidelines for brands you would like to partner with.
Understanding where you're going with this and how video creators develop each revenue stream will help you decide what kinds of videos you want to produce.
All kinds of video content is successful. People love original music videos, gaming videos, funny videos, makeup tutorials, shopping trips, travel, food, fashion, pets, adventures, stunts, and especially kids. Follow your passion and do what you love – with a money-making strategy in mind if you're trying to make a living as an influencer.
How many subscribers do I need to make money?
This is a tricky question, and the answer is often misunderstood. It's not really about the number of subscribers, it's about engagement and the number of qualified views you get (more about that in a minute). But the more subscribers you have, the more likely you are to make money. 
When a viewer subscribes, they choose you as a favorite creator. Every time they log in to YouTube, your recent content comes up on their main page. They can even opt to receive a notification when you upload a new video. It's important to note that viewers don't usually subscribe because they like a single video. They subscribe when they are convinced that you will produce more videos they like in the future. More subscribers mean more video views. That's why you need to focus and consistently produce.
That said, before you can apply to the YouTube Partner Program, you need 1,000 subscribers and 4,000 public watch hours in the last 12 months and you need to sign up for Google AdSense. Your channel will also have to comply with the YouTube community guidelines and policies. 
Pro tips: 
Sign up for Google AdSense before you hit your subscriber and view thresholds. It can take weeks to be approved, so you'll save time by being ready in advance.

Make your videos 10 – 15 minutes long to rack up more watch hours without losing your viewers. Not too short, not too long.
How much money will I make per 1,000 views?
To answer "How do you make money on youtube?" this is a better question, but it still falls a little short. 
If you stream ads for revenue inside your digital content, YouTube says "a view is counted when someone watches 30 seconds of your video ad ( or the duration if it's shorter than 30 seconds) or interacts with the ad, whichever comes first." So if ads are your only revenue stream, the number of views doesn't matter as much as whether viewers opt out, either by choosing to skip ads after a few seconds. Your videos can get tens of thousands of views and still generate no money for you.
There's also YouTube Premium, where users pay a fee for ad-free videos. You get paid a small amount from the membership fee just for qualified views.
This means that the amount of money you make per 1,000 views can vary wildly. Popular YouTuber Shelby Church offers a really good explanation.
<iframe width="560″ height="315″ src="https://www.youtube.com/embed/do1VLjNg6AE" title="YouTube video player" frameborder="0″ allow="accelerometer; autoplay; clipboard-write; encrypted-media; gyroscope; picture-in-picture" allowfullscreen></iframe>
How long before I have a successful channel?
Some channels catch on right away, but the average time before YouTube channels start earning millions of views is about 4 ½ years. This means you really have to hang in there and keep up with your content creation! 
YouTube monetization methods and income streams
The best thing about all this is how many different ways you can earn money with the same content. Your monetization strategies should include all kinds of revenue streams, not just money through advertising revenue. We already talked about the basics of YouTube Partner Program (YPP) ads and revenue from premium subscribers, so let's talk about other monetization features in the program.
Merchandise shelf with physical products

– Think outside the box for branded merchandise sales. Tee shirts and hats are fine if you have an attractive logo, but take a tip from the child vloggers out there with their own branded toys – how about a signature scent or color palette for makeup professionals? Supercute reusable shopping bags for lifestyle vloggers? A branded flash drive pre-loaded with exclusive content, like a tech tutorial or set of filters for professional videography? A printed or digital book that details all of your best tips and tricks? 

Call-to-action overlays

– Add a banner or link on top of your video to direct viewers to another video, your website, to subscribe, or suggest a purchase – either your own merchandise or affiliate products.

Channel memberships

– This is where your loyal viewers pay a small fee and get special perks in exchange, like exclusive content or giveaways. 

Super Chat and Super Stickers –

Your audience can pay to have their comments highlighted in chat streams.
The bottom line to influencer marketing on any social media platform is connecting with a loyal audience. As you grow your brand, you can start offering special perks and exclusive content to YouTube premium subscribers. But way before all of that, you have to understand your target audience and what entices and motivates them. If you can do that, you can make an astounding amount of money with nothing but a smartphone and your wits!