While there are various ways to get paid to blog, if you choose to be a travel blogger, you'll likely trade monetary compensation for a free trip quite often. Some very committed, disciplined travel writers do get paid to blog about their travels from airlines, prestigious magazines and big tourism companies. It's more common to be offered a travel experience in lieu of pay, though. Much of the time, it's well worth it, and I'm not denying the countless perks of being a travel blogger. 
Travel writing is one of those coveted jobs that everyone seems to be intrigued by. If I ever let it slip that I'm a travel blogger, all eyes and ears are focused on me. Explaining the true nature of this coveted "dream job" isn't that easy, though. 
I do a lot of travel writing myself, and what inspired me to write this article is the perpetual misconceptions about how awesome my life is. I'm sure you can guess how many people say to me, "Erica, you have the dream career, you're so lucky." Few people are aware of the dark side of travel blogging, but the drawbacks don't necessarily make me want to stop doing it. However, because I think it's important for people to know the whole story, later in this article I will discuss some of the cons of travel blogging.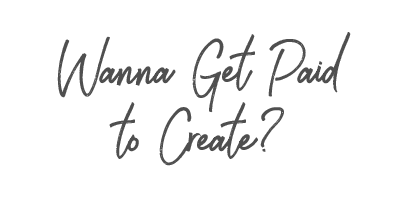 Travel bloggers tend to showcase the highlights of their travels on their social media, and that's why their lives seem to be so awesome. They rarely post the hard work that goes on behind-the-scenes, or the precarious situations they sometimes get  themselves in when they're abroad.
In many ways, I'm very lucky to be a travel blogger. Few experiences beat the buzzing energy of a hotel grand opening, and feeling like you're part of something special and momentous when you're invited to cover it as a blogger. There's no denying that this is a privilege. A "FAM" experience, which stands for media "familiarization", involves hotels and tourism companies pulling out all the stops to ensure bloggers like myself not only experience the hotel's luxuries, but also what the destination has to offer in terms of local sightseeing and activities. When a fancy resort rebranded in Los Cabos, myself and a few other select bloggers were flown to Mexico and treated to a 4 night all-inclusive stay, complete with an organized press experience. This included scheduled activities each day for all media representatives, such as golfing lessons, food tours, and scenic boat tours.
It's undeniable that the career of travel blogging broadens your horizons and pushes you out of your comfort zone, in a really great way. Many of my most unique life experiences and coolest destinations I've seen happened because I was a travel writer. When it comes to getting paid to blog, it's typically been my other types of writing that paid my bills, not travel writing. However, traveling is a major passion of mine, so I'd like to share how I got my start in the travel blogging world.
Image: @The_Babe_Report in Dubrovnik, Croatia
My Travel Blogging Story: How It All Started
For me, it all started in 2015 when I was a freelance writer just starting out in her writing career. At the time, I mostly wrote about dating, relationships, health and wellness. However, one day, someone I went to highschool with (who I hadn't spoken to in years) emailed me because she had seen my Facebook posts where I shared my writing. She thought I was a great writer, and she was working at a PR firm that needed content written for clients. She asked me if I could write an article about Croatia.
I explained that I'd never done any travel writing before, nor had I ever been to Croatia. She was still very confident in my writing skills, and my ability to research Croatia. I did get paid a very fair sum to write this article, and I was happy with that. At the time of writing this article about Croatia, I had absolutely no idea that it would lead to a free vacation or any type of career in travel blogging. 
The article I wrote about Croatia being a hot spot for millennial travelers ended up being published in a big magazine. It performed well, and got a lot of shares. 
The next thing I knew, I was getting emails from a new Croatia-based tourism company, inviting me on an all-expenses paid trip to Croatia because they loved my article. Their hope was that if I experienced Croatia first-hand, with the help of their tourism company, I'd write another article about Croatia. 
Too Good To Be True?
When I was invited on an all-expenses paid trip to Croatia as a travel writer, I definitely thought it might be too good to be true. I knew that most travel bloggers have to write tons of travel articles before they'll get noticed by any tourism companies or get invited on all-expenses-paid trips. 
That's why when I was invited on an 8-day paid trip to Croatia after writing my very first travel article, it was shocking. This company was offering to pay for my round-trip flight from Canada to Croatia, and put me up in a luxury villa (complete with an outdoor pool and a private chef) with a few other journalists. I was told that during our stay, we'd be treated to fancy dinners, VIP music festival experiences, wine tastings, scenic boat tours, historic outings, and excursions to various landmarks and national parks in Croatia. My family was worried this was all a scam, and that falling for this offer would be very risky and dangerous. Being a natural risk-taker, I said "Yes!" to this experience – and it turned out to be entirely legitimate. Everything they promised was the truth. It was a legitimate press experience in Croatia, and I didn't have to spend a dime.
Image: @The_Babe_Report at Krka National Park
Croatia is known for it's delicious mediterranean food and the perfect climate to produce some of the world's best wine. Some of the highlights of the press trip included a trip to a beautiful winery, an excursion to see the breathtaking waterfall at Krka National Park (which looks like a screensaver, it's that amazing) and a VIP experience at a Fresh Island music festival. Downtime at our villa was spent getting to know the other bloggers, sipping cocktails on pool floats, and group dinners featuring Croatia's famous dishes cooked for us by a private chef. I never in a million years would have expected that article I wrote about Croatia to lead to such a luxurious, once-in-a-lifetime experience.
Sheer Luck, Talent, or Both?
My story is the exception, not the rule. You need to know this, because most travel bloggers wait a long time and produce a lot of content before they reap any real travel perks or earn any sort of real income from this line of work.
The lesson here is that if you put very high-quality content about travel out there, published under your name online, it can lead to some very surprising and exciting opportunities. The great philosopher Seneca wisely said, Luck is when preparation meets opportunity. So, if you think about it, half of what happened to me was dumb luck. The other half of it, however, was the fact that I researched, prepared, and wrote a very high-quality article about Croatia. I produced a piece of content that was well-written and engaging enough to be published in a popular New York magazine, and subsequently re-published on several Croatia-based publications. 
In this specific circumstance, would I rather get paid to blog about Croatia, or be treated to an all-expenses paid trip to Croatia? It's undeniable that the trip was priceless, and that I'd never choose cash over the experience. It was a bonus that I received monetary compensation for the original Croatia article that led to all this.
The fact that professionals planned out our day every day, so that we could experience the best-of-the-best (AAA in Croatia) made it an experience I'll never forget. I was going through a rough heartbreak at the time, and I came home to Canada completely healed. It was the exact healing retreat I needed. However it came together to fall in my lap, all I really know is that the Universe certainly had my back.
Image: @The_Babe_Report in Hvar, Croatia
My introduction to the travel blogging world was essentially very glamorous and romanticized. Only later would I find out about the cons of being part of this world. 
I'm okay with being paid in life experience instead of cash. Partly because I place a very high value on life experiences, and partly because I have money in savings and other forms of income from other types of writing projects such as ghostwriting and copywriting. 
Pros and Cons of Travel Blogging 
Some cons of travel blogging include strained relationships, unstable finances (unless you supplement your income with other work), living out of a suitcase, post-travel obligations, and the physical toll of travelling constantly. Other cons worth noting include misconceptions and judgments from peers about your "privilege" and your "lack of a real job", as well as the work aspect hindering your ability to actually enjoy your trip.
Some of the obvious pros of being a travel blogger include free travel, complimentary hotel stays, broadened horizons, unique experiences, exposure to a ton of culture and history, a plethora of exciting opportunities, always having a story to tell and always pushing yourself out of your comfort zone.
For more details about the various pros and cons of being a travel blogger or travel influencer, read this article.
Want to Become a Successful Travel Blogger and Travel for a Living?
If you want to give yourself a better chance of becoming a successful travel blogger or influencer, you should sign up for Scalefluence today. Scalefluence helps connect people like travel writers and Instagram influencers with brands and travel companies that want to sponsor them. Taking action by signing up for Scalefulence will get you that much closer to your travel blogging goals.