How to Start a Travel Blog
If you're an adventurer who loves going to new places and sharing travel advice, travel blogging could be a great idea! Any time someone is about to head out on a trip for the first time, they're usually searching for tips on how to make the best out of their vacation, and that's where you can shine. Not to mention, turning your passion into a business venture can be a fun way to make some extra cash. That said, keep reading our easy step-by-step guide to learn how to start a travel blog!
What is a Travel Blog?
A travel blog is pretty self-explanatory. It is a blog about your travel experiences, as well as any tips and tricks you have for fellow travelers! Travel blogs typically include tips like, 'How to travel on a budget,' or, 'Best places to eat in Seattle.' You should also invest in some high-quality camera equipment, or even just a great camera phone, so you can get some stunning visuals of all the places you travel to.

Benefits of Creating a Travel Blog
There are many benefits to starting a travel blog. Some of these benefits include:
Making money doing what you love
Having a flexible schedule
Having more independence than at a 9-5 job
Drawing more tourists to cities, generates more revenue for the locals
Being able to connect with like-minded individuals
When you pour enough time and dedication into a travel blog, the benefits are amazing. Many bloggers have been successful at turning their travel blogs into full-time jobs, and you can too!
Deciding on the Right Name for Your Blog
The first step to creating your travel blog is coming up with the perfect name. As a new travel blog, you'll want a travel blog name that will be memorable and easy to find in search results. It should also reflect what your blog is about – if you specialize in luxury travel or budget-friendly trips, make sure this is reflected in the name.
When thinking of a name, try to come up with something that stands out from all the other blogs out there. Once you have a few potential names, do some research and make sure nobody else has already taken it.
If you're still struggling, why not ask family or friends for their opinion? After all, the name of your blog will be there forever – so it's important to get it right.
Selecting Your Niche
While your general niche is, of course, a travel blog, that is a very competitive niche, which is why you should add something a little more specific to your experiences. For instance, some travel bloggers have renovated their own vans to drive across the United States. If you're particularly good at photography, you could make the visuals the main focal point of the blog.
There are a lot of travel blogs on the internet, so it's important to give specific travel blog tips that are beneficial to your readers.
Choosing the Right Type of Content
It's important that you choose a topic that is not too competitive so that there's little chance of you ranking on Google, but you don't want to be too specific with your content that you have no audience. The content you do decide to write must be catered to your target audience and demonstrate authority in your brand.
Here are some popular ideas for travel blog content:
Budget travelers
Family traveling
Luxury travel
Solo female travelers
Underrated travel destinations
Travel blogging tips
If any of these topics sound like you, you could use them as inspiration. If not, there are always other options!
Researching What Other Successful Travelers Are Doing

While it's never good to plagiarize, there's nothing wrong with looking to successful bloggers for inspiration. If you're willing to take it even further, you can reach out to them to see if they're available to do a collab. Doing this will help you reach a wider audience and increase your website's online presence.
These successful bloggers are a great example of websites you could look to for ideas:
These top travel blogs have honed their craft, so looking to them for ideas and inspiration could help you gain some traction with your website.
Picking a Domain Name and Hosting Plan
The domain name and web host you decide on will be crucial for your branding strategy. When you're just starting out, it may seem better to start with something on the cheaper side. But keep in mind that investing in a professional domain could pay off in the long run.
Choosing an Appropriate Domain Name
A domain name reflects your brand and helps your audience find your website more easily. Your domain name should be memorable, short, and easy to spell. Most web hosting services will give you a domain name for free, such as Google's Blogger. However, those domain names will likely have the web host's name in the extension. For example, travelblog.blogger.com. If you want a custom URL name with the extension of your choice, most web hosts will have you pay an annual domain registration fee.
Finding the Right Hosting Plan for Your Needs
There are a lot of web hosting services available for prospective bloggers like yourself. Which one you choose all depends on factors like budget, customization options, ease of use, and add-ons. If you consider yourself to be tech-savvy and good with web design, you should consider investing in a website builder like WordPress, which is one of the most popular options for bloggers and offers a lot of design capabilities.
If you're on a budget and looking for a blogging platform that is easy to use and that you can start up within ten minutes, Google Blogger is a great option.
These are some other popular platforms you can consider for your travel blog:
Bluehost
GoDaddy
HostGator
SiteGround
Squarespace
These are all perfectly viable blog hosting providers to consider for your travel blog.
Designing Your Site's Layout and Theme
The design of your blog can say a lot to your audience. It shows them how much authority your site has and reflects your brand in either a positive or negative way. It's important that your web design and layout are built around the type of content you're thinking about publishing.
Deciding on the Best Look for Your Site
Depending on what blog host service you decide on, you can get access to some great pre-built themes that are easy to set up. If you're not skilled at web design, using a pre-designed theme can be a great option. Some of them are as simple as drag-and-drop.
Many successful travel bloggers have a minimal layout for their websites. It's all about how you utilize it and if it accurately reflects your brand. The Blonde Abroad blog, for example, has a very simple travel blog theme and clean web design with a lot of neutral colors and a plain white background. This type of design can be useful if you're utilizing a lot of photography.
Installing and Configuring Themes or Plugins to Customize Your Site
Once your blog is up and running, it's tempting to immediately start publishing content. However, taking the time to customize your site will pay off in the long run. Installing and configuring themes or plugins is an important way to give your website its own unique look and feel.
Themes are essentially templates that allow you to change the entire look of your site without having to start from scratch. Most blogging platforms come with some pre-installed themes, so take a moment to browse them and see what catches your eye. If none of them fit your vision for your travel blog, there are always plenty of free and premium themes available online.
Plugins are the bread and butter of website customization. They allow you to add extra functionality to your blog, like contact forms, social media sharing buttons, or even an email list signup form. There are thousands of different plugins out there that can help you make your travel blog look more professional and give it the features you need.
Some essential plugins you should download to your website are:
Yoast SEO: SEO (search engine optimization) is essential if your blog is going to succeed. Yoast SEO helps you improve your search engine rankings, so you can appear higher on Google when people search for something like "awesome travel blog" or "female travel blogs."
Akismet: As your blog takes off and you begin getting more and more comments, the spam will start rolling in. A plugin like Akismet will help you filter out all the spam and delete it for you.
Interactive World Maps: This plugin is a great feature if you want to show your readers all the amazing places you've been. This plugin isn't recommended if you're currently on a budget. However, if you want a plugin to showcase all your fun travels, this is the one to do so.
Comments Not Replied To: If you want readers to engage with you (and you should!), then you need to engage with them. This plugin will help you keep track of all the comments you still need to reply to, so you can stay on top of your growing community!
Contact Form 7: This will give you the option to add a contact form to your website, making it easier for readers or brands to email you.
Create Your Main Pages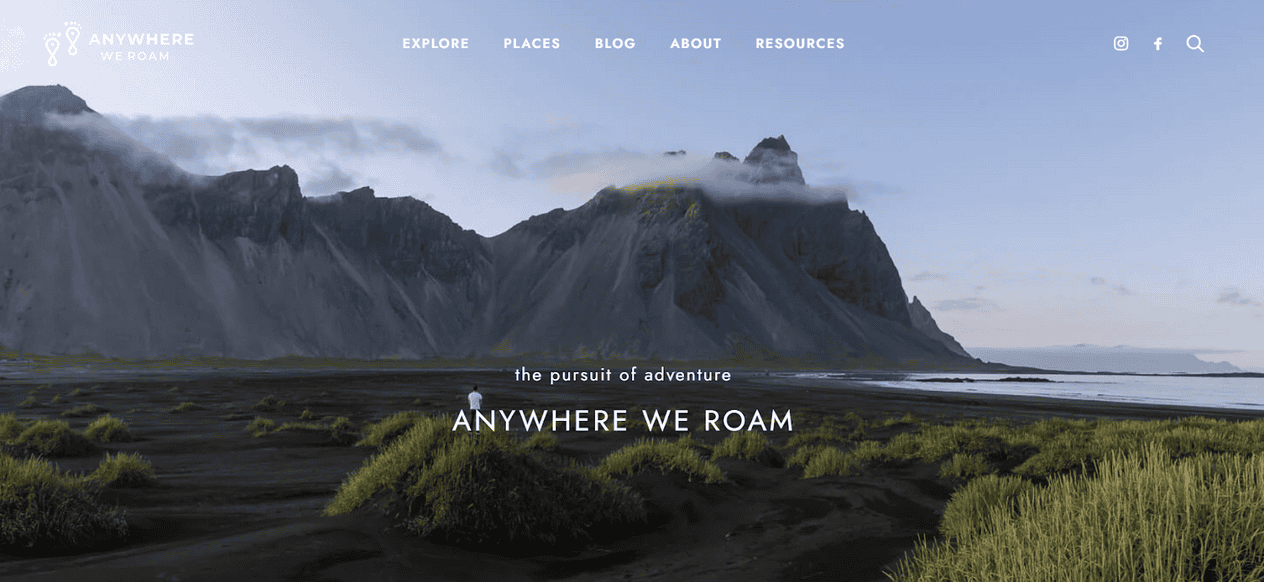 Once you've decided on and finished uploading your theme and plugins, it's time to create the pages of your website. There is a difference between pages and posts when it comes to content management. Pages are pieces of content that are separate from your blog. Unlike your blog posts, the main purpose of your website's pages is to showcase your brand and inspire your readers to engage with your website using tactics like newsletters and CTAs (calls-to-action).
Some examples of pages are:
Home page: your home page is usually the first page visitors will see when they go to your website. Your home page needs to really reflect who you are and what you have to offer to your readers. Most professional travel bloggers include their featured or most recent posts on their home page.
Contact page: when your blog takes off, people will want to reach out! Provide the best means for people to contact you, and include what kind of messages you will and won't reply to. This will ward off potential spam emails.
About page: everyone wants to know more about the person behind the blog. Building an about page will give you a platform to tell your story to people who visit your website.
Publishing Quality Content On a Regular Basis
If you want to be a successful travel blogger, you need to be posting consistently. We recommend a content schedule where you are posting at least once a week to keep your readers engaged. To stay organized and keep your schedule consistent, you can schedule posts ahead of time. This will ensure you never miss a day, and your readers won't lose interest in your blog.
It's difficult to stay motivated while starting your travel blog. We get it! If you're having trouble staying productive, we have some tips to help you out:
Schedule your posts ahead of time
Do all your work in bulk
Try and get work done in the morning
Establish a healthy work-life balance
Create outlines for your articles
Mind-map your ideas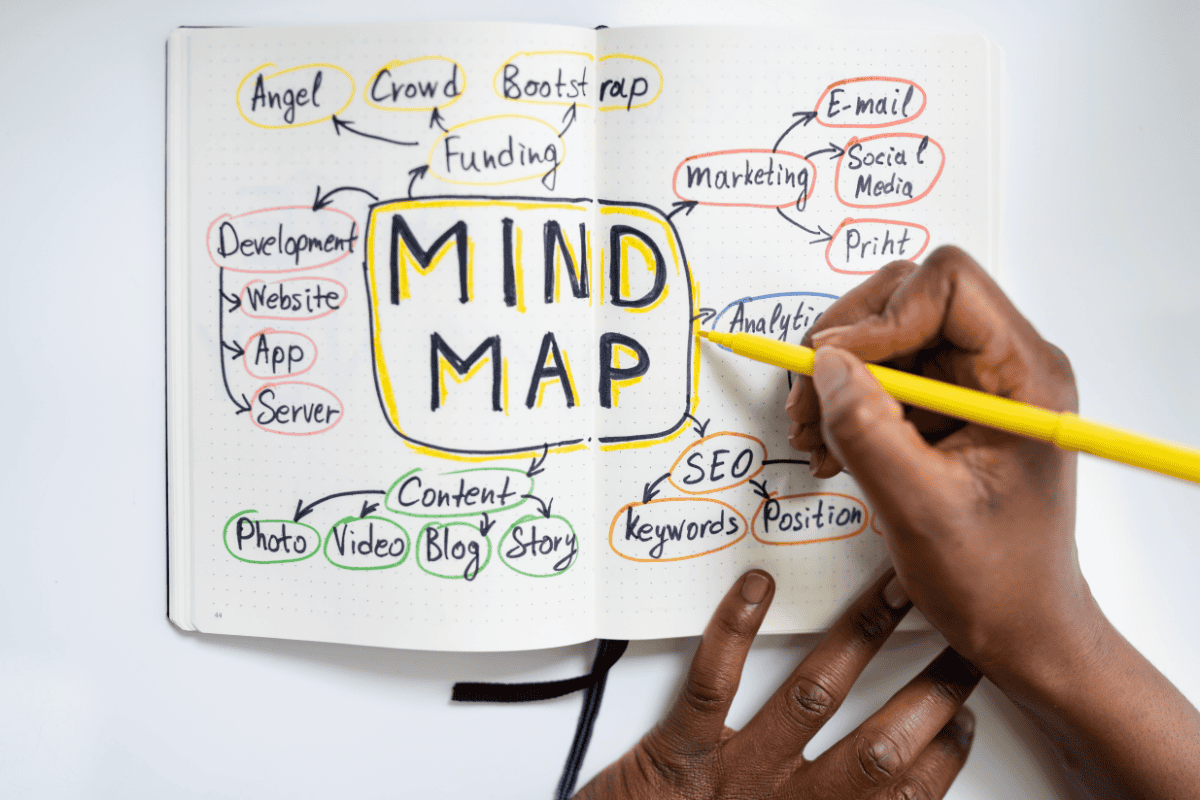 If you want more great ideas for productivity, we have an amazing list right here!
Writing Your First Blog Posts
When it's time to write your initial travel blog posts, we recommend starting with 1-2 per week so it's not too overwhelming. Starting a new blog can be a lot to take on, so it's important not to assign yourself a ton of work and stress yourself out. Be sure every piece of content is useful and engaging for your readers. Quality will always rule over quantity!
Really take your time to carefully craft each and every post you put out there. These posts should be inspirational and should occasionally include actionable tips that active users can take with them on the road. Your first travel blog post should include why you love traveling and why you want to share that love with others.
Creating Quality Articles and Posts that People Want to Read
Creating high-quality articles will help you establish a better online presence and prove you offer valuable information to your readers. If you want people to keep coming back for more, providing killer content is the way to do it.
Here's how to create content that is both informative and engaging:
Choose a Topic – Think of a topic related to travel that interests you and offers value to your readers. Remember, the goal is to inform and entertain.
Research – Once you've chosen a topic, it's time to do your research. Make sure you're getting the facts straight and citing reliable sources.
Write – Once you have all the information, start writing! Keep your tone conversational, and use visuals like photos and videos to keep readers engaged.
Edit & Proofread – Once your article is finished, make sure to give it a thorough read-through and edit out any errors.
Creating high-quality content is essential to making your travel blog successful. By following these steps, you'll be able to create engaging and informative articles that readers will love! Over time, you will develop a blogging style of your own.
Promoting Your Website
Having a great website is only half the battle. If you want your blog to be successful, you need to be promoting it, too! Promoting your website can help you reach new audiences and drive traffic to your content.
Here are some tips on how to start promoting your travel blog.
Utilizing Social Media Platforms to Promote Your Work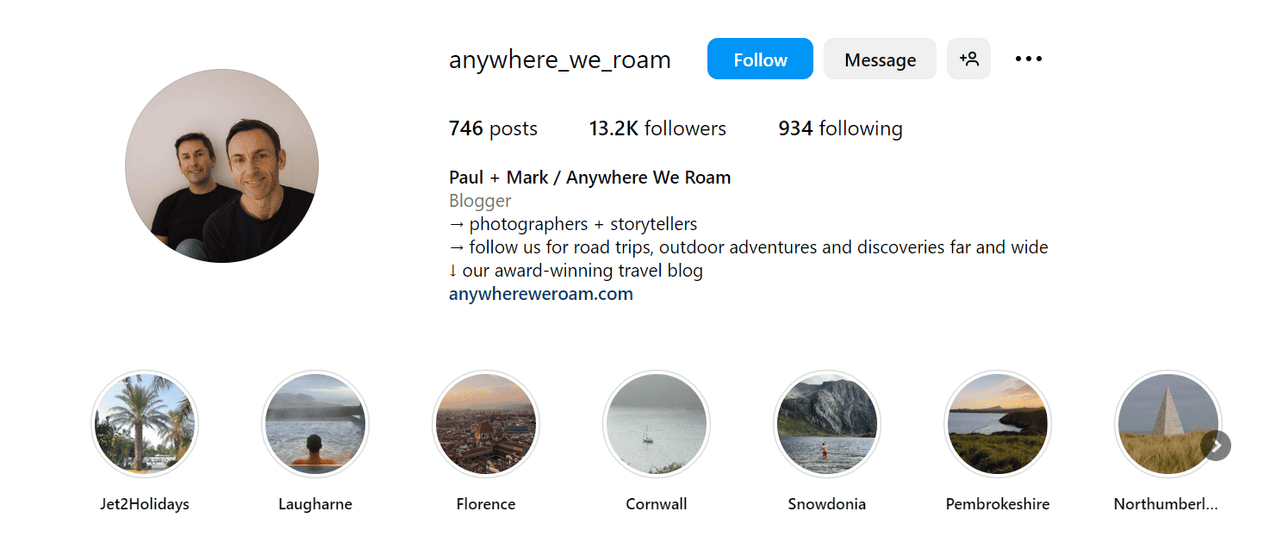 When it comes to widening your audience, social media is your best friend! Once you gain some momentum with your blog, set up a social posting schedule to share your blog articles on social media channels like Facebook, Instagram, and Twitter. You can find helpful plugins that will allow you to do this at no additional cost.
Most of your readers, if not all of them, are on social media. So, it's important that you're engaging with them there and on your website.

When you post on social media, make sure you use relevant hashtags to maximize SEO. Creating a list of email subscribers will also help you keep in touch with your readers and let them know when you have a new post.
Also, share content from your favorite blogs or even YouTube channels that are related to yours. This will not only help spread the word about your blog but also help build relationships with other travel influencers and fellow bloggers.
Optimizing for SEO (Search Engine Optimization)
Search Engine Optimization (SEO) is one of the most important aspects to consider when starting a travel blog. SEO is about optimizing your content so it can be found by those searching for information on the internet related to your topic. With the right keywords, links, and images in place, you'll be able to increase your blog's visibility and reach more readers who are interested in your content.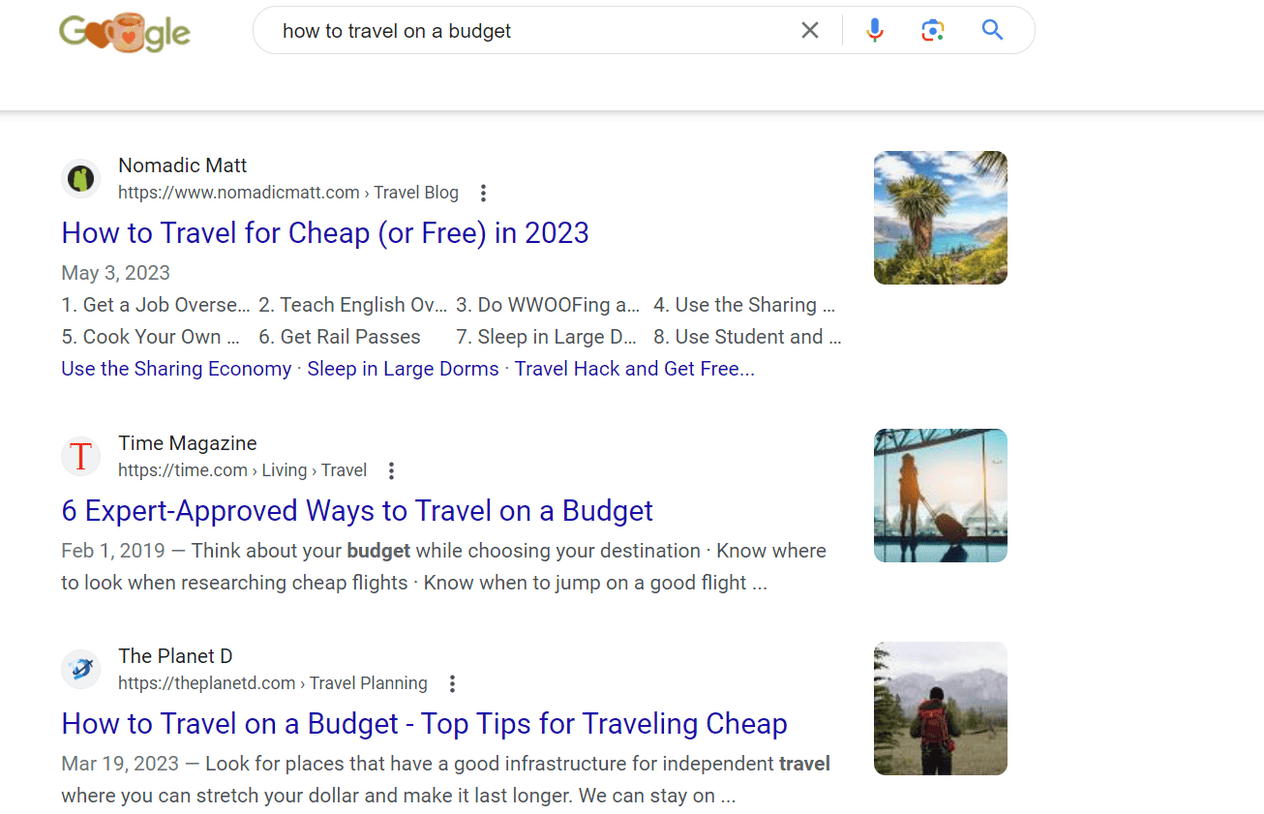 Here are some tips to help you optimize your blog for SEO:
Choose the right keywords – Identify keywords related to your topic and make sure to include them in your posts.
Write quality content – Quality always trumps quantity when it comes to SEO. Make sure each post is well-written and informative.
Use relevant images – Images can help boost your post's SEO rankings, so use relevant and high-resolution images.
Link to other websites – Linking to other quality, authoritative websites can help boost your SEO ranking and increase readership.
Utilize alt tags – Alt tags are descriptions of the images you're using in your posts. Include relevant keywords in the descriptions and make sure they match up with the content in your post.
Invest in Link Building
Link building is an important part of any successful travel blog. Link building helps increase your website's visibility, credibility, and overall reach. By getting other websites to link to your posts, you can increase the authority of your blog and make it easier for readers to find you on search engines like Google.
There are a few ways to get links pointing back to your website: guest posting on other blogs, submitting articles to article directories, and reaching out to influencers in the industry. It's also important that you're providing quality content that is useful for readers so they will be more likely to share it with their own networks.
Finally, another great way to build links is by creating internal links to other posts on your blog. This will make it easier for search engines to find your content and help readers navigate around your website.
Take Advantage of Influencer Marketing
Influencer marketing is a powerful tool for any travel blog. Influencers are people with a large online presence who can help spread the word about your blog and reach more readers. When it comes to influencer marketing, there are two main approaches you can take: paid campaigns and organic collaborations.
Paid campaigns involve paying an influencer to promote your content on their social channels and email list. While this approach may be more costly, it allows you to target a specific audience and get your content in front of potential readers quickly.
Organic collaborations involve finding influencers who have an interest in your content or topic and asking them to share it with their own followers. This type of collaboration requires research on your end but can be extremely effective in building relationships with influencers in your niche.
Partnering with Scalefluence can get you access to the perfect influencers that align with your marketing goals. We can help you get the most out of influencer collabs and partnerships.
Connect with Other Travel Bloggers
Connecting with bloggers is one of the best ways to promote your blog and reach more readers. Follow other blogs in your niche, leave comments on their posts, and share their content on your social channels. Also, share content from other travel websites or even YouTube channels that are related to yours. This will not only help spread the word about your blog but also help build relationships with other travel bloggers.
How to Start Monetizing Your Travel Blog
Once you get your blog up and running and establish a solid audience, it may be time to start turning your blog into something more lucrative. There are numerous monetization methods available to start marketing and profiting from your website. From affiliate marketing and advertising to selling merchandise, there is a wealth of opportunities to see what works best for you and your website.
Affiliate Marketing
Affiliate marketing is a great source of income for your travel blog. It's a practice in which you promote other people's products or services on your website and receive a commission when someone clicks through and makes a purchase.
You can sign up for affiliate programs related to travel, such as hotels, tour companies, and rental car companies. Then, you create links to those companies on your website — whether it's product reviews or ads — and promote those products or services. When someone clicks through and makes a purchase, you get paid a commission from the affiliate network!
Advertising
Advertising can help you generate revenue while also providing visibility to your content and website. With the right ads, you can target potential readers who are interested in traveling and expose them to your blog.
There are a few different ways to monetize through advertisements on your blog: display ads, sponsored posts, and affiliate links are all viable options. Display ads, for example, are great for making money from page views or impressions—it's as simple as placing an ad on your webpage and getting paid when someone clicks on it.
Sponsored posts involve writing content that a company pays you to create and promote on your blog; these can be anything from reviews to travel guides. And with affiliate links, you can link to products or services on your blog and make money from commissions.
Physical Merchandise
Selling merchandise is another great way to monetize your travel blog. It's fairly easy to set up an online store with a service like Shopify or BigCommerce and start selling products related to your blog's topic.
You can create t-shirts, mugs, bags, hats, and other items with your logo or design — as well as any other products you think would be popular among readers of your website. This is a great way to make some extra money and engage more deeply with the readers of your blog!
Digital Products
Creating and selling digital products can be a great way to make some extra cash with your travel blog. Digital products grant you the opportunity to make (relatively) passive income. You can create e-books, video courses, art, or other digital resources related to your blog's content and then sell them on your website. This is a great way to provide value to readers while also making money.
Creating digital products can be an involved process, but it pays off in the long run! You can start by brainstorming ideas for digital products that could supplement your blog's content. What topics do you know well that you could package into an e-book or blogging course?
Once you have an idea for a digital product, the next step is creating it! Depending on what kind of product you decide to make, you may need to create content, design a layout, and think through how you'll deliver the product.
Generate an Email List
Generating an email list is a great way to build a loyal audience and monetize your travel blog. With an email list, you can communicate directly with your readers and let them know about new content, upcoming offers, or other news related to your blog. You can also send out marketing emails or promotions for products you're selling using email automation.
Platforms like MailChimp and Constant Contact are useful for creating email lists. These services allow you to collect contact information from your website visitors and then craft automated emails that are sent out on a regular basis. You can also use signup forms to encourage visitors to join your email list and include opt-in incentives to make it more attractive.
Once you have an email list, be sure to keep up with regular communication and provide valuable content. This will help you build a loyal readership and monetize your blog over time.
How to Start a Travel Blog Even if You're Not Traveling
Even if you're not on the road at the moment, it's still possible to be successful at travel blogging and share your top travel blog tips. There are countless travel blogs where the writer isn't always traveling.
You can always write about your travel plans, packing tips, your past trips, and things you love about certain travel destinations – some readers might even be interested in your daily life! Do a "day in the life" post to show your readers an extra splash of personality.
Ready to Start Your Travel Blogging Journey?
Travel blogging is an increasingly popular form of content creation. Not only is it a great way to make money while doing something you love, but it's also a fantastic opportunity to share your experiences with the world!
With Scalefluence, you can gain access to the best resources and travel blog tips that will boost your marketing and branding efforts. We'll help you reach out to other bloggers, collaborate with like-minded influencers, and help you turn your travel blog website into more than just a side hustle.
We hope this ultimate guide has influenced you to take that leap and start your own travel blog. Contact us today if you're ready to start your travel blog from scratch and work your way up to a professional travel blogger.
Frequently Asked Questions