YouTube is one of the most popular search engines in the world, second only to its parent company, Google. Recent statistics show that the video platform is the second most visited website, raking in 34.6 billion visits every month. Today, 74 percent of adults in the United States use the social video platform. 
What's even more interesting is that the number of U.S YouTube users is projected to grow from 214.9 million to 228.1 million by 2024. As a content creator and inspiring influencer, this presents you with a great opportunity to grow an audience as an influencer and establish your own brand. 
First, you want to create and publish valuable video content that your viewers or audience want. The next thing you need to do is to make sure your YouTube videos and channel are optimized using the best YouTube SEO practices. This will ensure your content is easily discoverable by viewers.
Watch time is an important metric to track because it's one of the biggest indicators of your video performance and YouTube success. Another reason watch time is so important is because it's one of the five requirements necessary to become a YouTube partner, which allows you to monetize your videos. If you're interested in getting paid on YouTube, you must be a part of the YouTube Partner Program and fulfill the following requirements: 
Follow all the YouTube monetization policies.

Live in a country/region where the YouTube Partner Program is available.

Have more than 4,000 valid public watch hours in the last 12 months.

Have more than 1,000 subscribers.

Have a linked AdSense account.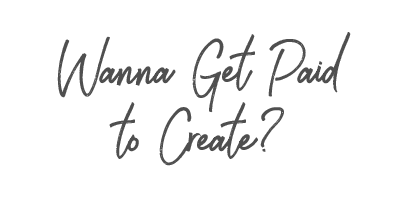 What is Watch Time?
Watch time is the measurement of how long people watch your video content on YouTube.There's no better way to learn about the type of content that keeps your audience hooked until the very end than by tracking YouTube watch time. 
Furthermore, the YouTube search algorithm tends to promote and rank highly videos with more watch time. As such, the longer you can keep your audience watching your videos, the more likely your content will become easily discoverable by other users.  Considering that 'YouTube watch time' is such an important metric, it plays to maximize or rather increase your videos' watch time. 
Lastly, if you want to get paid on YouTube, the first step you'll need to take is to join the YouTube Partner Program. One of the most crucial requirements for the Partner Program is to have 4,000 public watch hours during the last twelve months. 
YouTube needs to know that users are actually watching your videos and engaging with your content before they allow you to monetize your channel. The good news is that boosting your YouTube videos' watch time isn't as complicated as you may think. 
Encourage Comments
YouTube may be an online video-sharing platform, but it's also a social media platform with a thriving community of users who engage and interact with each other by commenting on the videos, sharing their profiles, liking videos, and replying to comments. This is why engagement is one of the most important YouTube ranking factors. Videos with the most YouTube engagement tend to rank highly on organic search results than those that have driven the least engagement for a search query.
By encouraging comments, you're simply telling your viewers and subscribers to take action on your videos. Comments on your videos are not only a positive signal to the online video-sharing platform but also help encourage new users to visit your channel. Furthermore, they provide you with feedback on the content you've published on the platform, giving you insights into what your audience loves.
If you're looking to grow your YouTube video's reach, be sure to encourage viewers to comment and share how the content resonates with them. Here are four ways to get your viewers to not only watch but comment on each of your videos:
Ask for feedback
It's not enough to just create and publish your videos. Go a step further and request your viewers to share in the comments section what they learned from your video. What is it that they found interesting from your video? You want to demonstrate to your viewers that you're open to their opinions and are interested in everything they have to say about your video(s). 
Ask a question
Another way to garner comments is to pose a question. Questions give your viewers an active reason to respond and engage. For example, if you've posted a video about cooking homemade chicken soup, you might ask viewers to comment on the video and tell you what their favorite homemade soup recipe is. No matter what type of content you produce, chances are that there's a question you can ask. 
Be the first to comment on your YouTube video
Why don't you be the first one to break the ice? People are more likely to start leaving their feedback on your videos when you start the conversation. Make sure you're authentic in your comments. Remember to pin your comments at the top of the comment section so everyone can see them first.
Reply to all comments
It's good practice to respond promptly to viewers who may have asked a question, raised a concern, or simply commented on your video. Consider asking your audience questions in an informal, friendly tone to reduce any tension and keep the conversation going. People are also more likely to subscribe and continue watching your videos if they feel valued in the community you're building. Establishing this level of loyalty can help boost your watch hours in the long run. Notice how the travel channel, Adventures of A&K, replies to all the comments they receive on their videos.
Host Q&A sessions exclusively to respond to questions
No matter how well your channel is doing, people will agree with and/or "troll" your content. While it's okay to ignore or respond to trolls or negative feedback, you should consider hosting Q&A sessions where you can exclusively reply to commenters with genuine questions as well as those with constructive criticism. Responding to your viewers in a Q&A session demonstrates that you value their feedback. Plus, it shows you're authentic as a channel, brand, and individual. 
Comment on other YouTube videos
Sometimes, the most simple acts of engagement can give you a boost in watch hours. If you find another channel that you like—particularly one that's in your industry—commenting on their videos can lead them to have an interest in your own videos. The YouTube creator community is strong, and a comment from another YouTube creator can quickly spark a friendly follow. 
Give each other a shout-out
Most users come to YouTube to be entertained or learn about something. As a creator, you don't have to play the "guru" in your industry. You can mention other creators that provide more detail about a certain topic or provide a link to their channel so your viewers can get more value. Both your viewers and the YouTuber getting the referral traffic will appreciate this. 
Partner with Other YouTube Channels
A strategy some of the most successful YouTubers have used to expand their reach is partnering with other YouTube content creators. YouTube collaborations work because they effectively give you the exposure you need, thereby introducing your channel to a new set of viewers.
But you can't just collaborate or partner with anyone. It's important that you find and work with the right channel. That means partnering with content creators with whom you share similar audiences, interests, or passions. Also, make sure the channels you're interested in partnering with have the same video quality standards as yours. And to make sure your YouTube video remains authentic; choose channels you have already interacted with and can trust.
When you partner with a creator with whom you share similar interests, you're both introducing a portion of your subscribers and viewers to each other. And chances are new viewers from the other creator will end up subscribing to your YouTube channel. They may also watch other videos that you've published, effectively boosting your watch time. With that in mind, here are five tips to get you started with YouTube collaboration:
Work with smaller YouTube channels
Some YouTube creators may seem to have smaller channels but, the truth is that they tend to have a more devoted fanbase. Furthermore, they tend to be more engaging and willing to collaborate with other channels. Before you start looking for creators with a massive following in your industry, consider reaching out to the small ones first. Smaller YouTube channels will not only have a more engaged community, but are more likely to agree to work with other channels. Larger channels likely get many requests, much of which get declined or go unanswered. 
Post one-off video collabs
One-off video collaborations are common among YouTubers. Often, you'll see content creators in the same industry working together on video projects to leverage one another's audiences. One-off collabs are just as they sound—planned, one-time collaborations between you and other creators. For instance, many beauty vloggers work together to review products or offer tutorials. 
Create a collaborative video series
With the right content creator as a partner, you can collaborate on a set of videos—in the form of a series—covering various topics on a given subject. Start by searching for other YouTubers in your niche. After you've shortlisted a few options, start brainstorming video series that will align with some of the channels you've selected. Reach out to them with your ideas and work together to come with a series structure that will work for you. For example, for this playlist series called "Welcome to the Jungle," YouTubers Trent & Allie and The Nomadic Movement collaborated to film their trip through Central America.
Create Playlist Experiences
Another way to increase session watch time is to create an enticing channel playlist. Simply put, playlists are a collection of videos that can help you organize your content, boost watch hours and increase follower count. Your playlist should cover a specific topic and each video in your playlist should be related to one another. 
YouTube playlists can help you maximize your brand's presence and are designed to guide the viewer in a meaningful way and provide them with a linear viewing experience. When a viewer watches one of the videos in your playlist, the next video in the playlist will automatically begin playing next. Therefore, they reduce the chances that your viewers will look for another channel when they're done watching one of your videos. 
Take the time to create an interesting sequence of videos.This gives viewers a reason to pay your channel another visit for more engaging videos. Eventually, this will maximize your videos' watch time and grow your YouTube organic search rankings.