What is a Lifestyle Blog and How to Create One
A lifestyle blogger writes blog posts about their personal life, interests, and personal experiences. In other words, blogging about their lifestyle. Starting a lifestyle blog can be super rewarding (and lucrative) if done right.
If want to know what is a lifestyle blog and how to get started creating one, keep reading!
What Is a Lifestyle Blog?
A lifestyle blog is pretty self-explanatory. It's a blog that showcases what you love doing in your daily life. Whether it be personal interests, traveling, cooking, or going to the gym, believe it or not, there is an audience out there for you! You just have to know how to write for them and how to attract them to your website.
Exploring the Benefits of Lifestyle Blogging
There are many wonderful benefits to starting a lifestyle blog, including:
Increased creativity
Social media growth
Financial opportunities
Schedule flexibility
Connecting with new people
Creativity can help you come up with exciting lifestyle topics, as well as keep readers engaged. Social media engagement allows you to connect with new audiences while also increasing revenue. Financial gain can come from various opportunities, including affiliate marketing and sponsored posts. Ultimately, the sky is the limit when it comes to writing a lifestyle blog, so if you are considering it as a career move, don't hesitate to explore the potential of it.
What Does a Lifestyle Blogger Do?
Sometimes, the day-to-day schedule of a lifestyle blogger can go over people's heads, which is completely understandable! That's why we've laid out the way they work below.
Types of Content Covered
The amazing thing about a lifestyle blog is that you can write about anything you love doing in your everyday life. These types of blogs typically include:
Fashion blog
Food blog
Fitness
Hobby blog
DIY
Gardening
Health
Finance
Green Living
Parenting
And so much more!
This blog, Mademoiselle, is a perfect example of a successful fashion blogger that you can use for inspiration!
When thinking about what you want to write about, ensure it's a topic you're passionate about and love doing.
Examples of Popular Lifestyle Bloggers
A common strategy for both beginner and successful bloggers is taking inspiration from others. It's totally acceptable to look at another blog for content or style inspo, as long as you're not plagiarizing. If you want some ideas from other successful lifestyle bloggers, here are some great examples of lifestyle blogs to start looking at.
From travel to parenting, interior design (or home decor), and more, these famous lifestyle bloggers can give you some great insight into what your blog can be!
How to Create a Brilliant Lifestyle Blog
Now that we've covered what, let's get into the how. If you've decided that starting a lifestyle blog is the path for you, here are some great tips to help get you started.
Getting Set Up
Before doing anything, you need to decide on the right blogging platform and template. This will depend on how comfortable you are with web designing and the amount of time you want to invest in learning new software. The more time you're willing to invest, the better the blog will turn out in the long run. However, if you want something quick and simple, there are platforms that are perfect for beginners and offer beautiful templates. Here are the most popular blogging platforms:
WordPress
Blogger
Weebly
Wix
Squarespace
Each of these platforms are great options if you're just starting out. However, some may need more of a learning curve than others. For example, WordPress is easily the most popular option for bloggers due to its flexibility in design and content. Blogger (owned by Google) offers less flexibility in terms of design, but it is much easier to learn, especially if all you care about is getting your content out on the internet. Further, you can also get a free domain name with some of these platforms.
You can always hire a third-party web designer to help you build a website if you need more time to learn the ins and outs yourself. If you want your blog to be successful, UI and UX are very important!
Deciding on a Lifestyle Blog Niche
Successful lifestyle blogs will stick to a particular niche that caters to a particular audience. For example, The Blonde Abroad is a travel blog that targets young female adventurers. If you want a successful lifestyle blog, your niche needs to be competitive without being too competitive. You can't just start a parenting lifestyle blog because there are many types of parents (and parenting blogs) out there. So, you need to make the window a little smaller. What specific type of parent are you? Single parent? Parent of 5+ kids? Take what you know best and write about it! The more knowledgeable you are, the better your audience will respond.
Branding Your Blog
Having a memorable brand is essential for lifestyle influencers and bloggers to build a following and maintain relationships with their audience. Every single element of branding should be unified, from the name, logo, and design, to the colors used in the visual representation of the brand – ensuring that all these pieces combine to make a strong unified message that resonates with viewers. It's important that the brand is reflected consistently across all the blogger's platforms, so a potential audience can quickly and easily recognize the brand and form a positive association with it.
Finding Your Audience
The best lifestyle influencers and bloggers know how to craft their content in such a way that it resonates with their target audience. Writing about your lifestyle experiences is a great way to get started. However, if you find niche blogs in which you can specialize, focus on that area to produce a more impactful blog. The more specialized knowledge and experience you can bring to the topic, the better your blog will perform. Crafting content that truly speaks to your niche audience is the surest way to guarantee a successful lifestyle blog.
Producing Quality Content
Creating quality content is crucial to standing out among the competition. Quality content is necessary to maintain your readers' trust and ensure they keep coming back for more. Quality content should be informative, well-researched, go in-depth on topics, and showcase your expertise and writing style. Additionally, the post should visually appeal to the reader by including unique images, videos, or infographics.
Quality content should also include reviews and opinions of products and services related to the lifestyle niche you write about. Finally, backed up by evidence and facts, produce well-organized, grammatically correct content free of spelling and grammatical errors. All of this will ultimately make your website rank higher on Google and attract more readers.
Social Media Strategies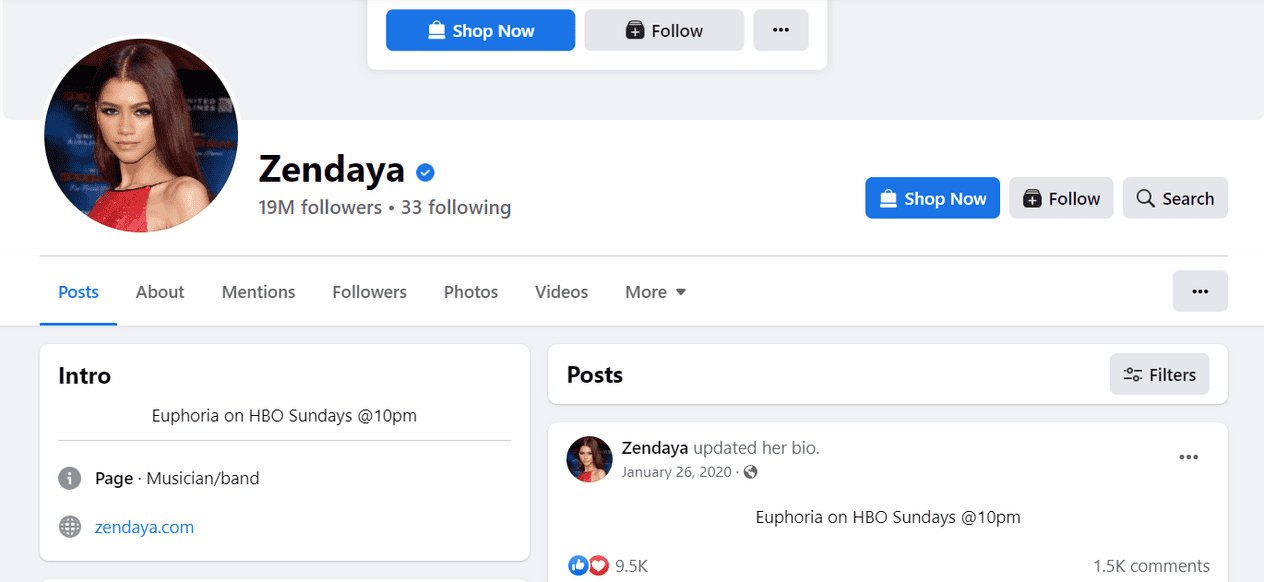 If you are looking to become a successful lifestyle blogger, social media is key. Platforms like Facebook, Instagram, YouTube, and Twitter can give you a significant boost in your online presence. Make sure your content is on-brand and visually appealing to viewers, and if possible, create regular content. Interacting with followers and creating relationships is key to forming a loyal following. Spend time strategizing and using analytics to gain insights and better understand your audience.
SEO for Lifestyle Bloggers
You need to think about SEO (search engine optimization) if you want your blog's content to be noticed. The best way to improve your SEO is to make sure your content is relevant, keyword-rich, useful, and shareable. You should focus on building a strong foundation by using meta tags where appropriate, even if you don't use specific keywords. You should also create content that engages readers and encourages them to interact and share.
Consider the variety of topics you post about and develop catchy headlines that will attract more readers. Additionally, include high-quality images, links, and internal and outbound links that can direct readers to other useful information. With thoughtful strategies, you can increase blog traffic, blog engagement and continue your journey to building an awesome lifestyle blog.
Strategies for Staying Motivated
Staying motivated can be one of the toughest parts of becoming a lifestyle blogger. However, setting yourself realistic, achievable goals can help you stay on track. Get organized with lists and a schedule. Planning ahead will help you stay focused, allowing you to stick to any deadlines you set yourself. Also, don't be too hard on yourself. Blogging should be fun! It's, first and foremost, a creative endeavor that you should enjoy. Try and set realistic goals.
Setting Goals
Setting goals and staying organized are key components of any successful lifestyle blogger's journey. It's important to establish your goals ahead of time and break them down into actionable and achievable steps. This will help you stay on top of your game and stay focused on what's important. Additionally, create a plan or schedule for yourself, determine the best ways to organize your work, and stick to it.
Lastly, don't forget to take time for yourself and make sure that your lifestyle stays balanced.
Developing Good Habits
Creating good habits can be daunting, but it can be one of the most rewarding things you do for yourself. Good habits can lead to improved health, greater success, and more happiness. To start developing these habits, begin small. Choose one habit you can focus on, such as getting up an hour earlier and exercising or creating a healthy meal plan. Make sure the habit is achievable and realistic. Also, remind yourself why you're trying to develop this habit—focus on the concrete outcome it will bring.
Once you're able to consistently practice this habit, add another, and then another. To help track your progress, write down your goals and be mindful each day. Before you know it, you'll have developed plenty of positive habits that will enhance your life in ways you couldn't have imagined.
Developing good habits that can be maintained in the long term will help you stay focused on your writing and help your overall mental health. Working from home can sometimes have a negative impact on how you feel physically and mentally, so it's important to keep these habits consistent.
Monetizing Your Lifestyle Blog
Once you've established yourself as a blogger with a steady readership, you may be looking to monetize your blog. There are many different ways available to make money with lifestyle blogs, such as sponsored posts, product reviews, display ads, affiliate programs, offering e-books or courses, and consulting services. It's important to note that some of these methods may require you to invest a certain amount of money upfront. Additionally, it may take time to find the right sponsors and advertisers who are willing to pay for your blog's services.
While monetizing your blog can be profitable, it can also be time-consuming and tedious. Successful lifestyle bloggers aim to provide high-quality content that will help their readers while also increasing their revenue. With the right blog marketing strategies, you can create a profitable blog that supports a successful lifestyle.
Affiliate Marketing
Affiliate marketing is a simple way for lifestyle bloggers to monetize their blogs and create extra revenue. With affiliate marketing, you partner with a company and promote its products or services. Earnings from affiliate marketing are based on the amount of traffic you generate, which is why it is recommended to have a well-established blog with consistent viewership before trying it.
Once your blog has a strong following, you can join affiliate programs through services such as Amazon Associates or FlexOffers so you can start earning a percentage of a sale each time a customer clicks on one of your affiliate links. Having tips and advice on the types of products or services that your readers might be interested in can be a good way to introduce affiliate marketing into your lifestyle blog.
Advertising
When looking to monetize your blog, one of the best ways to do so is to advertise. A lifestyle blogger is unique in the sense that the content of the blog can be about anything from fashion to food, and each blogger can choose the best way to display and advertise products. There are a variety of different advertising platforms available to bloggers, from Google Adsense to sponsored blog posts.
The key is to choose the right platform for your blog's content, audience, and goals. You should also remember that advertising may not always be the best way to monetize your blog, as it requires time and effort to create relationships with advertisers and generate results. Nevertheless, advertising still remains one of the most popular ways to monetize blogs and can be a fantastic way to bring in money.
Endorsement Deals
Having an endorsement deal to monetize your blog can be a wonderful way to draw in more readers and generate income. As a lifestyle blogger, you'll know from your own research the brands and products that share your values and aesthetic, so reaching out to potential partners can be the key to forming lucrative relationships.
To secure the best deals, make sure you have solid, consistent statistics like page views, a wide online following on social media, and a clearly defined audience. Affiliate marketing can also be a great way to include promotional products on your blog that your readers can purchase while still maintaining an authentic opinion of the particular products you're promoting. Enhancing your content with endorsements can be a dynamic way to share information while increasing your blog's revenue.
Product Creation
One of the most effective ways to monetize your blog is by creating products related to the topics you write about. This could range from ebooks or digital guides to physical products such as t-shirts, mugs, or other accessories. Each product should include interesting and useful information about and based on the topics you're covering in your blog.
You can use content from your blog as part of the product or create something from scratch. You can even create a membership or subscription-based service, like an email newsletter. Regardless of what you choose, creating products can be an excellent way to monetize your blog and bring in additional income.
Becoming a Successful Lifestyle Blogger
Becoming a successful blogger takes more than just creating blog content. You need to have a deep understanding of what it takes to manage a successful blog. You need to have a strategy for creating the type of content that your audiences will love, be consistent and engage with other bloggers in the niche. It also helps to have a basic grasp of how to market your blog and build your online presence.
Don't forget to research and update yourself on the new trends and strategies that are helping other bloggers stand out from the crowd. Following a comprehensive plan with clear goals and steps to help you succeed will make your lifestyle blogging journey a lot easier.
The Rewards of Lifestyle Blogging
Having your own lifestyle blog can be a very satisfying and rewarding experience. Not only do you gain the satisfaction of creating meaningful content for others, but the rewards of having an engaged community of readers can be invaluable. Not only that, but the potential income you can generate from running a successful lifestyle blog can be quite lucrative. From sponsored content to affiliate partnerships to building an online shop or course, the financial benefits can be quite rewarding.
By connecting to a larger community of like-minded people, you can tap into a larger network of resources and gain a larger audience of followers and potential customers. If you want to start networking with other bloggers or influencers, you've come to the right place! At Scalefluence, we can help you scale your new lifestyle blog using proven strategies and help you turn it into a full-time job. Click here to sign up today!
Frequently Asked Questions