Is influencer marketing via Facebook dead? Not even close! In fact, Facebook remains the top social media network on the planet with nearly 2.5 billion monthly active users.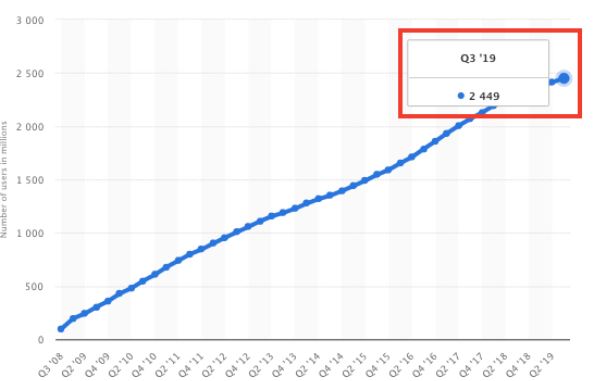 That's around one-third of Earth's population using Facebook every month.
If you were to just go by popular social media trends, you could think Instagram and YouTube are top social channels. However, Facebook is actually primed for influencer success. One of the main reasons for this, besides the massive number of monthly users is the types of content an influencer can post.
Facebook influencers can post engaging content via text, images, videos, Facebook Stories, and Live video content like the example below . . .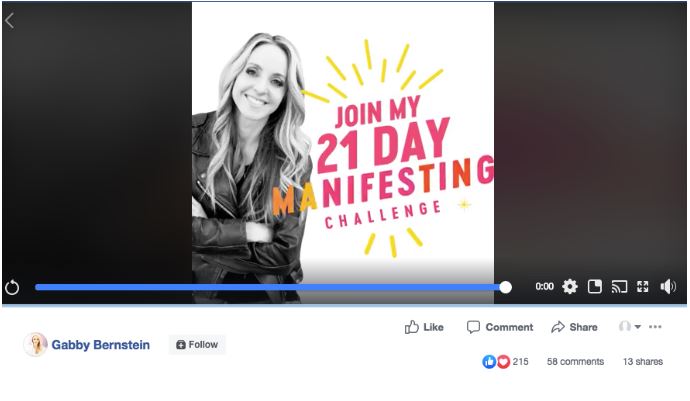 And if your content is highly engaging, the Facebook algorithm will make your post a top priority, allowing it to go viral. Facebook is also a great social platform to cross-promote all your other content, like these YouTube videos from micro-influencer Huda Heidi Kattan . . .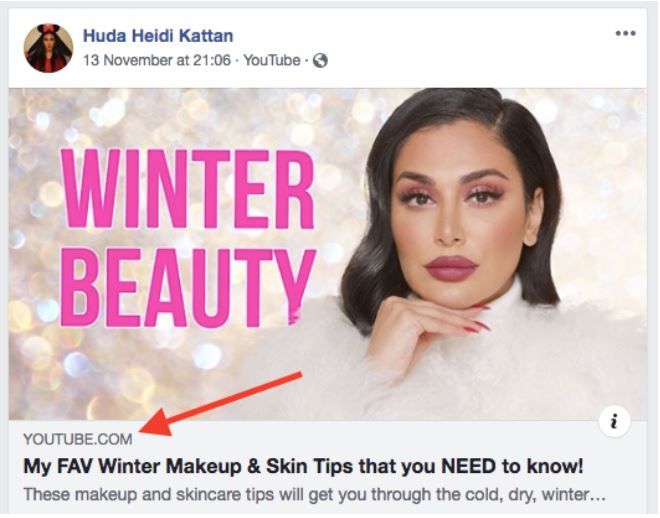 There's Serious Facebook Influencer Cash To Be Made
Influencer marketing is pretty much a staple for brands these days. According to influencer marketing research, 72 percent of top brands are dedicating a large chunk of their marketing budgets to influencers. And every size influencer can get a piece of that money.
For instance, micro-influencers with 10,000 to 50,000 followers are now more valuable to brands than mega-influencers and celebrities. Why? Micro-influencers have almost cult-like followings, which brands are willing to shell out a few thousand dollars per micro-influencer post.
Micro-influencers can make in excess of $100,000 annually. But if you're a Facebook influencer, or any form of social media influencer, you know just how challenging it can be to keep coming up with fresh content.
You're certainly not alone. This is why we tapped into our Scalefluence influencer network to compile a hearty list of Facebook post ideas. Let's dive in!
1. Tell A Story
This is one post idea you need to employ to increase your Facebook influence. Facebook Stories is similar to News Feed, but visual, rather than text. When you shoot a story, you also get access to cool camera features and effects.
You can find it here . . .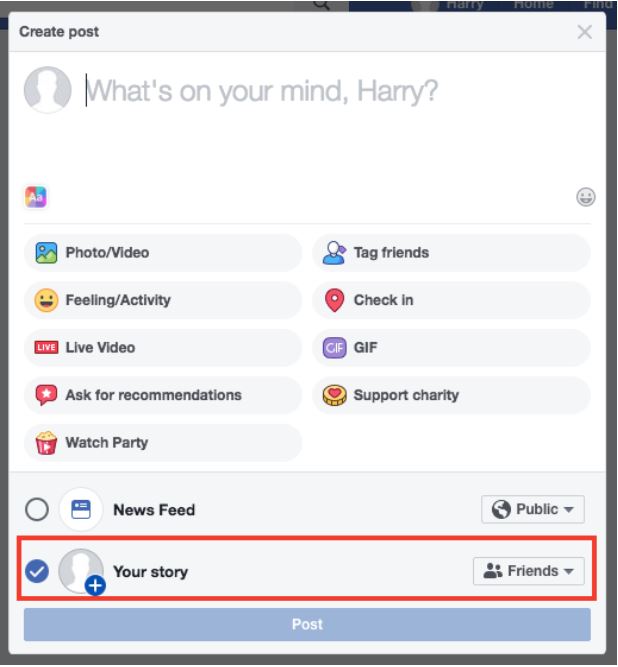 It is best to shoot your story via mobile device, but you can edit the video on your desktop after. One of the draws for influencers is that you can give your followers a glimpse into your life. And the story will only last for 24 hours once shared.
The key to engaging Facebook Stories is to get a bit more personal with your followers. You could pose a question, show followers your morning routine, or maybe even your favorite local hot spots. It simply depends on your niche.
2. Open Up About A Topic
While on the topic of creating more personal content, consider posting a video where you open up about a topic you really care about. The below influencer made his entire influencer career doing this . . .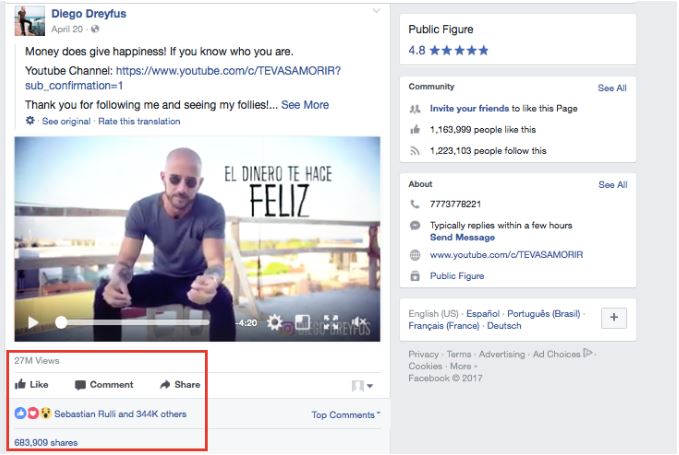 And he got quite a bit of views and comments, 27 million views to be precise.
However, this type of Facebook post can be a bit challenging for some influencers. In order for this strategy to work, you really need to be open about a topic. This is one video post you can't fake. If you try to fake it, your followers will know. Be genuine, personal, and give your followers a side of you they may have not seen yet.
3. Post In-Use Product Videos/Images
This is a must if you want to increase your Facebook influence. Maybe you're a nano-influencer that wants to take the next step toward micro-influencer dominance. Maybe you're a micro-influencer who wants to increase your following exponentially. In either case, to influence, you'll need to be influential about something.
Here's an example influencer post showcasing a product . . .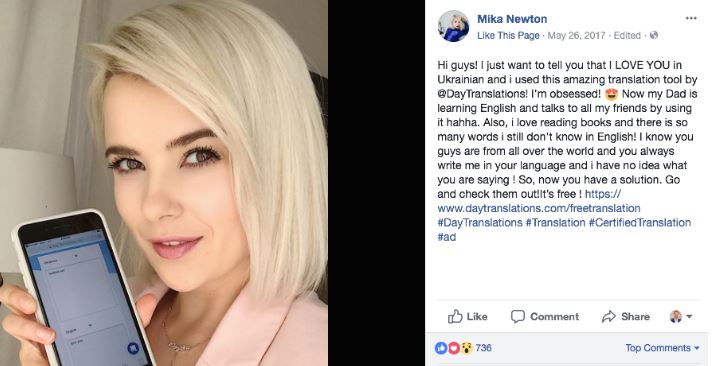 This makes posting yourself using products, or products in-use essential. Even if you are not getting paid, start posting about products and/or services you regularly use. These recommendations could lead to landing paid promotion opportunities from the brands you want to collaborate with as an influencer.
4. Utilize The Engagement Power Of DIY Videos
You may be catching onto the theme of videos by now. That's because videos are great for increasing social media engagement. And engagement is the key to boosting your Facebook influence. DIY videos work very well for this.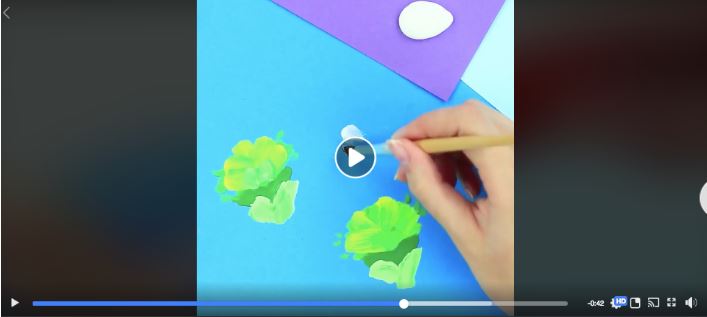 To amp up engagement, your DIY video should encompass whatever your followers are into. You could even ask your followers using Facebook Stories to get a robust list of future DIY videos.
And if you really want to take DIY videos to the next level, get some user-generated content flowing. Ask your followers to post a DIY video of their own and you'll choose a winner.
5. Create Your Own Show Via Facebook Live
Facebook Live is a must for influencers that want to increase their influence. A lot of influencers use Facebook Live to share all forms of content, but few take it to the next level, like creating your very own Live show. This can be an engagement goldmine, and attract new brands and businesses to work with.
Here's Guy Kawasaki's "Ask Me Anything" Facebook Live show . . .
The "Ask Me Anything" is a pretty good approach for getting maximum engagement from your followers.
The possibilities are pretty much endless when it comes to this influencer Facebook post idea. You can host guests that your followers want to know more about, do product reviews, have "Mystery Box" experiments, and more. Here's how you can create a Facebook Live show from Social Media Examiner.
Ready To Increase Your Facebook Influence?
The above five Facebook post ideas can certainly help you move the influencer needle, attracting more brands and businesses that are ready to pay for your following. There are, however, easier ways to get paid, like working with a professional influencer marketing platform.
This is where Scalefluence can make an impact!

Scalefluence connects influencers to top brands, businesses, and agencies on the hunt for influencers in every niche. And you never need to sacrifice your creativity when working with our network partners.
Get Paid With Scalefluence Today
We also know just how important it is for you to stay true to your personal brand while giving your all to your audience. Scalefluence helps you do just that. You get paid what your worth, because you earned your following.
Our influencer marketing tool simplifies the once complex influencer process, removing all the clunky features you'll find on other marketing platforms. We take care of the complexities while you focus on your craft, creating valuable content your followers love, and businesses are willing to pay top dollar for.