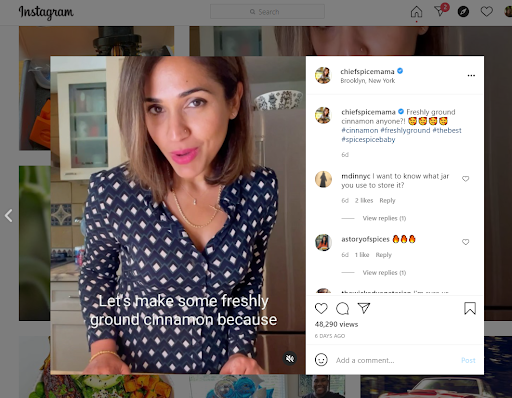 1. Write an amazing bio
Your Instagram bio is the place to make a great first impression. With just 150 characters available, you need to be both authentic and captivating. Think of it like a sales pitch; a quick, snappy summary of you speaking directly to your audience. The key is to make people want to stay and find out more.
Instagram Bio Checklist:
Summarize who you are and what you're about. Add personality!

Attract your target audience with keywords and hashtags.

Call to action by linking related pages/social media accounts

Provide contact details for followers to get in touch.
2. Add a call to action
Since you are only able to link one external website in your Instagram Bio, why not make the most of it and use a service such as Linktree or Linkin.Bio. These websites allow you to link to several different locations, such as your home website, social media accounts, blog page, or anything else you choose. For example, clothing brand Lucy and Yak use Linktree to connect their Instagram page to their website, competitions they are hosting, their Depop page, and information pages on their ethical impact and clothing sizes.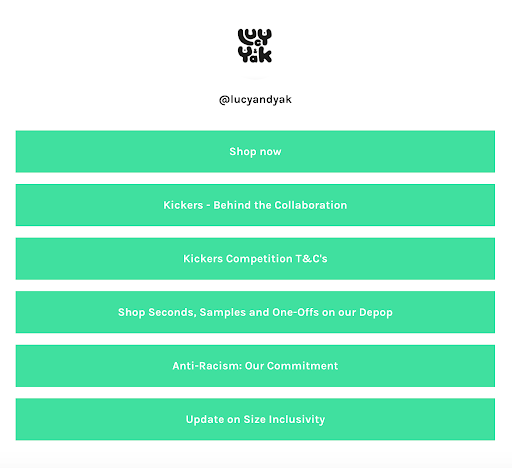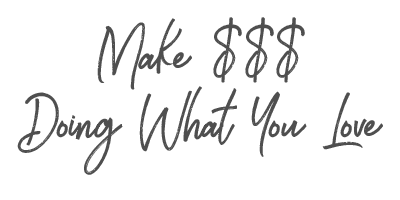 3. Use Insta story highlights as another feature of your bio
A fantastic cheat's way of adding space and information to your bio is by using your Instagram story highlights as a place to store key information and show off your personality even more!
This can be made even more effective by adding coherent cover images to each of your highlights. Thebodyahomeforlove did this beautifully with simple covers for each of the highlights that fit their theme without being overwhelming. It's clean and easy to navigate while tying in nicely with the bio to provide all the additional information needed at just one click.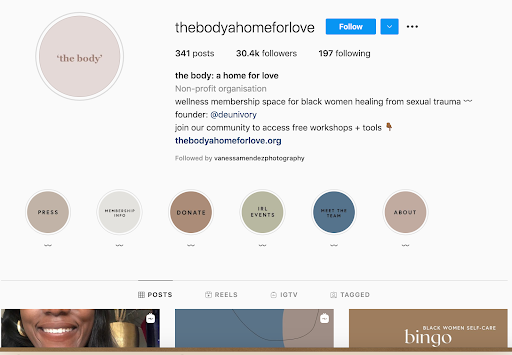 4. Use Instagram Stories
Instagram stories are a super quick format of posting which is only visible for 24-hours. Stories are separate from main-feed posts, and allow creators to upload spontaneous snapshots of their day-to-day life. Stories are also a great place to post updates of your most recent main-feed posts, allowing your content to reach an even wider audience. Here are some ideas for engagement-boosting Instagram stories posts:
5. Go Live
Going live is a great way to get real-time engagement from followers, and can be ideal for launching a new product or project. Users can interact in real-time and ask questions you will be able to see instantly.
6. Link to your content
Posting an update on your Instagram stories every time you upload a new photo on your feed is a great way to ensure your content reaches everyone, even those who may have missed your post on their timeline.
7. Offer a sneak peek
Create hype around new content or upcoming projects by offering a sneak peek in your stories. Hint at new exciting announcements to generate interest and conversation amongst your followers, make them want to return to your page to see the final result!
8. Countdown to something exciting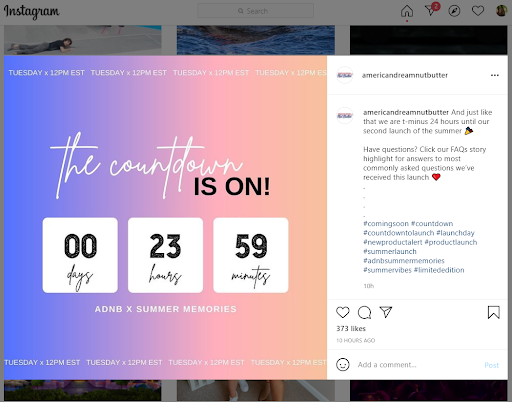 Another great way to build hype around a new project or event is to make use of the countdown sticker in stories, which will allow you and your users to countdown together in real-time.
9. Incorporate user-generated content
Share user-generated content such as artwork, designs, or photographs to encourage more audience activity. For example, Apple uses the hashtag #ShotOnAnIphone to share photos taken on an iPhone submitted by users. This is both an easy way to generate content for your social media feed as well as get your followers involved in supporting your brand.
10. Create a story storm
With each Instagram story being just 15 seconds, they are usually used for quick, concise content. If you are looking to say something a bit longer, try creating a story storm. This is a stream of shorter stories all connected to talk about one topic. Story storms also mean you can space out your information and still keep each story eye-catching and easy to read.
11. Write attention-grabbing captions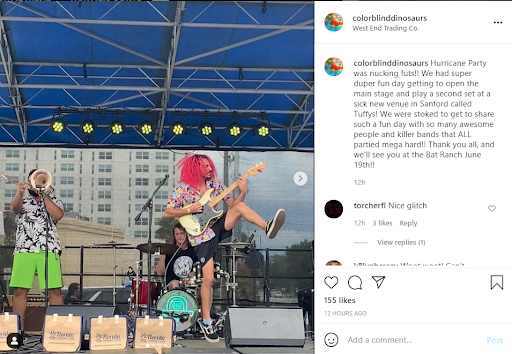 Although Instagram is primarily a visual platform, captions are still important. Instagram captions can be up to 2,200 characters long, so there's a lot of space to get a message across. I would suggest keeping it snappy unless you have something more meaningful to say, and stay consistent across your posts.
With just the first two lines of Instagram captions showing up in the news feed without having to tap to see more, these two lines are the most important. Make use of the start of your caption to grab your viewer's attention and entice them to keep reading. Viewers tend to scan captions, so include any important information right at the beginning to ensure it reaches your maximum audience.
Here's a quick checklist for creating consistently great Instagram captions:
Make the most of the first sentence

– get the most important information outright at the start so that people can see it at a glance

Include a call to action or ask a question

– encourage users to interact with your content and post comments!

Add value

– A handy tip, an experience or even a funny anecdote. Whatever it is, make your readers feel they have gained something from taking the time to read your caption.

Write like a human

– don't be a robot! Be personable and friendly, let your personality shine through in your words.
12. Ask a question
Prompt your followers to engage by asking questions, and encouraging them to respond in the comments. Encourage your audience to like and share your content, and to tag their friends! Questions to ask could range from anything such as "What color should I change my hair to?" to guessing games related to your content or simply giving their opinions on a topic you are discussing. Whatever it is, prompting followers to answer questions is a surefire way of generating engagement on your posts.
Asking the right questions could even help you come up with a new product or content ideas in the future!
13. Collaborate with other influencers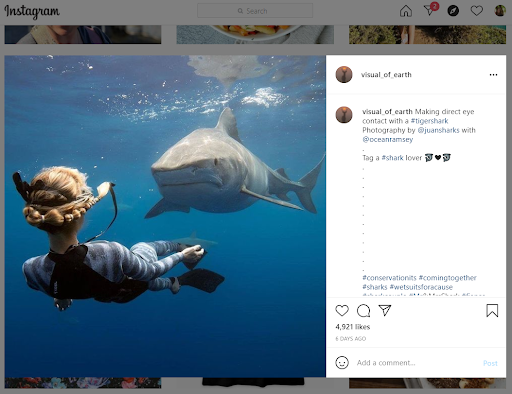 NOT LIKE THIS!
Either by setting up an interview or organizing a takeover (more on that next!) Collaborating with other influencers is a great way of reaching an even wider audience. Events such as a competition that encourage audiences to follow multiple accounts and share the post to their stories or feed are fantastic ways of both boosting engagement and expanding your audience – plus, they're a lot of fun!
14. Organize an interview
Consider interviewing someone in a similar or the same niche as yours. This can be a really interesting way of exploring something new or collaborating with similar influencers, and it means that you get to create and share interesting content. You'll both benefit from the exposure.
15. Orchestrate a "takeover"
Organize a time with a brand or other influencers where someone temporarily takes over another account to create and share content. This will usually be relevant to the associated channels and could be anyone from a celebrity, an influencer, or even a behind-the-scenes team member. Takeovers are especially popular since it combines two channels and is an opportunity for fresh, exciting content. Takeovers are also another great way to reach new audiences and grow your brand.
16. Invite your audience to share similar content
Say you wear a great new outfit or try out a new makeup look, inviting users to recreate the look and post about it can be a great way of boosting engagement. Encourage them to tag you, and share side-by-sides of the looks to their own feed. This can also be reversed, by you recreating looks by celebs or well-known influencers and posting about it, tagging them. This way you are more likely to show up in searches for the other person.
Run a competition involving people posting/tagging you in their stories
Consider collaborating with another influencer to run a competition or giveaway. This is a great way for both of you to increase your reach as well as dramatically boost engagement. A good competition will encourage audiences to follow both or all accounts involved, tag multiple friends and share the post to stories or their main feed too. This encourages engagement across a lot of fields, and the draw of potentially winning something, be it a product, an experience or even just a shoutout, can really draw audiences in.
18. Try Instagram Reels on for size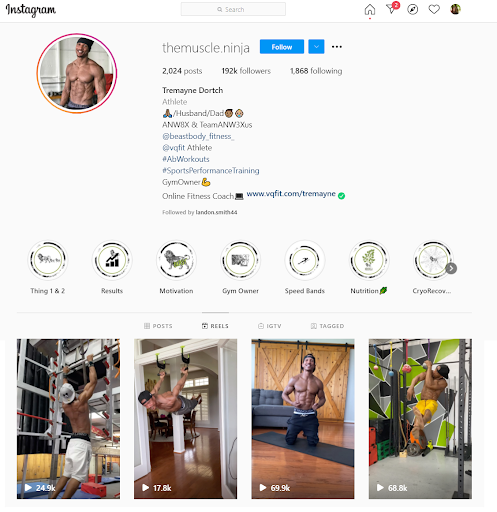 Very similar to TikTok, Instagram Reels is a place to create and discover short, 15-second videos. Reels are an opportunity to appeal to a different type of audience, and the videos are stored in the Explore page, meaning the chances of expanding your brand are increased compared to standard posts.
Reels can also be a great place to repost your TikToks if you post there too. Cross-posting is a fantastic way to boost engagement across platforms.
19. Post a tutorial
Tutorials and how-tos are a fantastic way to provide your followers with engaging, worthwhile content. Instagram is a great place to give advice and tips to your audience on pretty much anything, with photos, videos, reels, and stories all great places for this type of content.
For example, nearly half a million people watched this simple ponytail tutorial.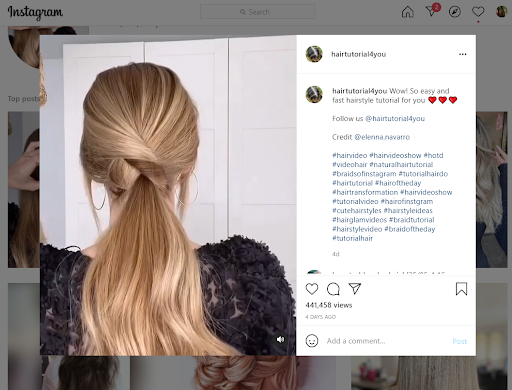 20. Jump on a trending challenge
Stay fun and relevant by taking part in a trending challenge. Fun past examples include the mannequin challenge or the ice bucket challenge from a few years ago to raise awareness for ALS.
Obviously, don't do anything stupid or dangerous, but do participate in trending dance moves, makeup challenges, and other fun stuff.
These trends can be a great way of building interest and making you more visible through explore pages and hashtags.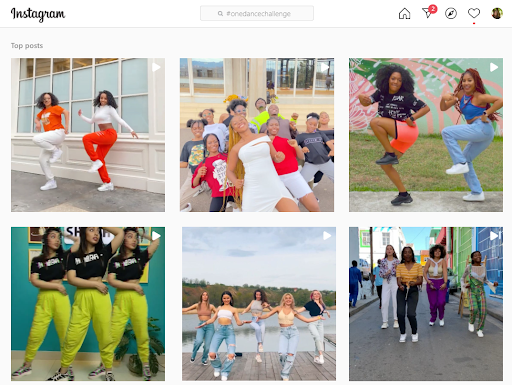 21. Celebrate random holidays
Celebrating a random holiday is an easy way to make fun, quirky content. Check out this list of fun holidays that could make for cute and interesting Instagram posts, often with minimal effort!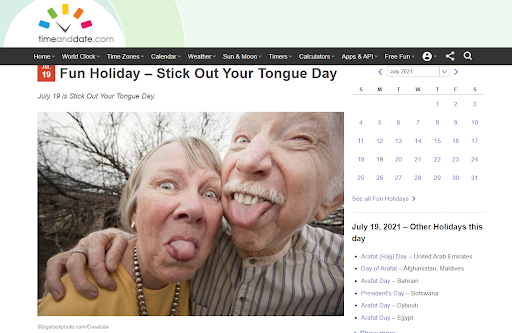 Random content ideas:
Visit an exotic location, theme park, or other interesting place.

Learn something new and video or photo document it to bring your viewers along for the ride. (painting or cooking class, learn to sew)

Do something that requires a costume and make it over-the-top

Showcase your pet or personal life (if you want!) show your followers you're down to earth and just like them with a snap of your Sunday morning or a kitchen disaster!

Post food porn – who can resist mouthwatering food photos? You may have to stretch your imagination to tie it to your blog content focus, but food always has a place.

Have a competition and invite commenters to tag friends and share your content on their stories.

Meme yourself!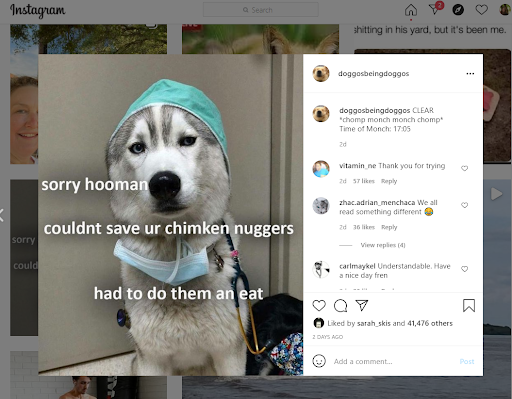 Just remember. No matter what you do to make your content interesting, it should fit your focus. But it's easy to do that. If you're taking a trip to Disney World and your focus is food, showcase the food at the park. If your focus is fitness, show what a workout walking in the park can be. If you have a DIY crafts Insta, MacGuyver a cooling fan out of ice, park maps, and a bubble wand (you could just buy a fan, but where's the fun in that?) If you're a history buff, get the inside scoop about park history. If you're an engineer, explain the science behind roller coasters. That's right, even math can be fun. As successful Instagram influencers know, it's all in the presentation.