Who doesn't dream of making a fortune by recording videos? You're probably thinking sure, but who wants to watch boring me? Building an audience may not be as hard as you think. The people on this list have huge viewership, and in Youtube terms, that can translate to huge income. All you need is a unique idea and a lot of dedication. Building an audience takes time, so you'll need to be patient and keep posting, even if low view count gets discouraging. 
First, let's take a minute to learn how to make money on youtube and how to do the math.
How Youtubers Make Bank
Making real money on Youtube is strictly a numbers game. Before you can be accepted into the Youtube Partners Program (YPP), you need to have more than a thousand subscribers to your channel and at least 4,000 hours of valid public watch hours over the previous year. Plus, you have to have an AdSense account linked to your account. For more information about monetizing your Youtube channel, take the 15-minute Youtube Creator Academy course (It's free).

That gives new meaning to "if you build it, they will come." It's a lot of work up front with no financial return. Few channels blow up in a short time, but it does happen now and then. It's hard to predict what will go viral and what will go flat. 
So. The money business. The exact amount of money Youtubers make depends on a lot of different factors, but it falls between $0.01 and $0.03 for every ad view, which adds up to about $18 for 1,000 ad views. So the bottom line is, for every 1,000 video views, YouTubers earn $3 to $5. 
There are also other income streams and ways to monetize. Affiliate links, advertising revenue, branded merchandise, and corporate sponsorship deals are all possibilities. But the first step is consistency and building your audience.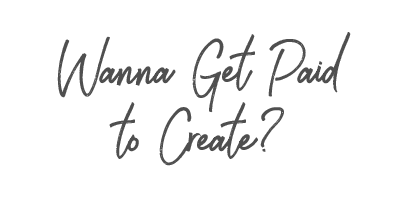 Top Earning YouTubers Making Huge Amounts of Money…For Doing Seriously Stupid Things
Some of the highest-paid YouTubers have undeniable talent. Others just find a niche and make it work. Here are some of the dumbest ideas that actually worked (in no particular order).
1. Blippi – Estimated income: $22.4 million
Subscribers: 12.4 million
Views: 9.4 billion
What he does: Act like a toddler
What if you could do stuff toddlers like and make a fortune? Blippi does exactly that. The Blippi Educational Videos for Kids channel is essentially a grown man behaving like a toddler, and toddlers (and their parents) love it. Blippi, real name Steven John, is a 30-something YouTuber who visits play places, children's museums, parks, zoos and other big fun places for kids and plays with all the stuff. 
During hour-long videos, Blippi works in basic lessons about colors, numbers, body parts, food, and other subjects toddlers love and respond to. He also rides tiny tricycles, slides down inflatable slides, plays in ball pits and dances to original songs about tractors and dinosaurs.
Videos for and about kids are among the most popular channels on YouTube. Blippi doesn't have a kid co-star, instead, he invites small viewers to play with him using a first-person perspective. His monetization strategy includes merchandise sales and live appearances.
2. Good Mythical Morning – Estimated income: $26.3 million
Subscribers: 56 million
Views: 12.8 billion
What they do: Make and eat weird food
Rhett and Link's Good Mythical Morning channel answers all your burning questions. Will it deep fry? Will it pot pie? What's the worst Easter Candy?
The focus of this goofy buddy show is best described as "they do weird things to food." If you ever wanted to know whether Monster Energy drinks and beef jerky can be turned into baby food, or if you can turn an Egg McMuffin into a Klondike Bar, this channel is for you. Spoiler alert: no. 
Comedy does well on YouTube and entertainment is always a good bet. 
3. Mr. Beast – Estimated income: $26.3 million
Subscribers: 61.2 million
Views: 10.4 billion
What he does: Practical jokes, giveaways, and silly stunts
Jimmy Donaldson, better known as Mr. Beast, makes his money the old-fashioned way, with really dumb stunts. He's been buried alive, bought a $500,000 mystery box, and gone through the same drive-thru 1,000 times –  a stunt that earned him 104,068,378 views. 
Mr. Beast does stupid things, but unlike predecessors like Jackass, his stunts are rarely risky and often quite generous. He gives away big prizes to random people. In October, he became an Uber driver, picked up his first rider, and gave them the Lamborghini he rolled up in. It wasn't a standalone stunt. He's given away money, houses, and lots of cars. It's not a bad strategy. If he spends a couple millions of dollars per year giving back to followers, he still has more than $20 mil. And lots more followers.
4. Dude Perfect – Estimated income: $30.3 million
Subscribers: 56 million
Views: 12.8 billion
What they do: Play
Sometimes you need a little help from your friends. Dude Perfect is a group of five guys who play. They shoot Nerf guns at each other, have lightsaber battles, and play rolling-chair hockey. These guys have merchandise down pat, with shirts, hoodies, board shorts, hats, a branded basketball, and a book documenting their adventures.
You may be starting to sense a theme, and you're right. Of the top 50 YouTubers with the highest number of subscribers, 82% are male and most are Millennials or Gen Z. Everybody wants to watch guys having fun, playing video games, and showcasing products. 
5. Markiplier – Estimated income: $25.7 million
Subscribers: 29 million
Views: 15.6 billion
Yet another young man playing games, Mark Edward Fischbach, or Markiplier' video content has dominated YouTube  earnings for several years.  His forte is video game commentary, comedy sketches, and parodies, and some of his videos are animated.
Rising YouTube Stars
These growing YouTube channels may not make the top 50 list, but they are well on the way to fame and fortune. And as an added bonus, they do really dumb things. If you want a YouTube side hustle and don't know where to start, here's some great inspiration.
Unbox Therapy 
Subscribers: 17.9 million
Views: 4 billion
What he does: Review new tech
The genius behind Unbox Therapy isn't the only YouTube star who takes products out of boxes, but he's one of the biggest names in the unboxing game. Lewis George Hilsenteger and his cameraman Jack McCann have posted hundreds of videos showcasing tech product reviews.. 
The team posts about three videos a week and most are about 5 to 30 minutes long. With very few exceptions, each video has at least 1.6 million views. Again, they take stuff out of boxes. And it's most likely free stuff they get to keep, because it's more targeted than traditional advertising for tech companies.
They did not get here overnight. The Unbox Therapy channel is 10 years old. While they had impressive views in the beginning, consistently breaking a million views took four years and countless hours of videos.
EvE – Experiment vs Car 
Subscribers: Just under a million 
Views: 369 million
What they do: Run over stuff
Of all the things people do on YouTube, running over things with cars has to be one of the dumbest. Or is it brilliant? The EvE – Experiment vs Car video channel has over 200 videos ranging in length from about two minutes to about ten minutes. 
Each video is a closeup of a car tire running over something with music in the background. While the channel has yet to reach a million consistent views for each video, the first video was posted only a year ago and their top video has 59 million views. 
The Secret Life of my Hamster
Subscribers: 3.7 million
Views: 1.4 billion
What they do: Film hamsters navigating through elaborate mazes
The Secret Life of my Hamster is a series of videos following the adventures of hamsters as they find their way through themed mazes constructed of cardboard, legos, and other toys. The mazes have levels, moving parts, non-hazardous hazards, and tunnels, all of which the hamsters handle easily.  While Popcorn the hamster seems an unlikely social media influencer, with this many views, his owner has to be making a healthy income.
Bad Lip Reading
Subscribers: 8.02 million
Views: 1.4 billion
What they do: Rewrite dialog
This parody channel takes different types of videos: political videos, movie scenes, songs, interviews, and even the royal wedding, and dubs in new dialog. No video is safe from Bad Lip Reading, and the results are often hysterical. 
Amber Scholl 
Subscribers: 3.44M 
Views: 466 million
What she does: Shopping
Amber Scholl is one of the successful YouTubers who tackles shopping. Her infectious enthusiasm and upbeat online presence are easy to love, and she's reaping the rewards of her growing influencer fame. She takes viewers into stores, usually with a shopping theme, like Oscars dress shopping, five dollar shopping spree. She also mixes in other lifestyle topics, like makeup tips, making do with little cash, and how she does her nails.
All over YouTube, people are making money doing stupid or ordinary things. Popular niches include lifestyle vlogs, gaming, music videos, comedy, and exclusive content for kids featuring child influencers. What they all have in common is not always excellent ideas or special skills, it's uploading high quality videos on a regular basis. Just keep posting videos and keep sharing your videos on social media. It takes time. Keep at it, and believe in what you're doing. As long as your audience is growing, you're on your way. And it won't hurt to get a celebrity's attention, like the backpack did with the lamest dance ever recorded. If you ever start feeling discouraged, remember the Floss.