Making money on YouTube as a social media influencer doesn't need to be challenging. Understanding more about income streams on YouTube and unlocking the secrets for major earning potential is the first step.
YouTube is a powerful social media channel and the second largest search engine in the world. This is why YouTube videos often show up in Google searches when an internet user performs a search query.
And there are a ton of ways to make money with video content. But it will take serious dedication, creativity, and the ability to know what video content your target youtube audience online wants to consume more of.
The top YouTubers know the secrets. However, you may be wondering how to take your influence to the next level. How to make money with YouTube channels and how to earn cash for YouTube views are the sweet spot for social media influencers, especially on YouTube.
There are over 5 billion videos posted on the video social site per day. That is a lot of noise when you are trying to grow your subscriber count. It is encouraging, however, to know that 40 percent of YouTube stars are earning over $100,000 per year.
With less than 500 subscribers, you can make in excess of $315 per video post as an influencer, according to eMarketer research.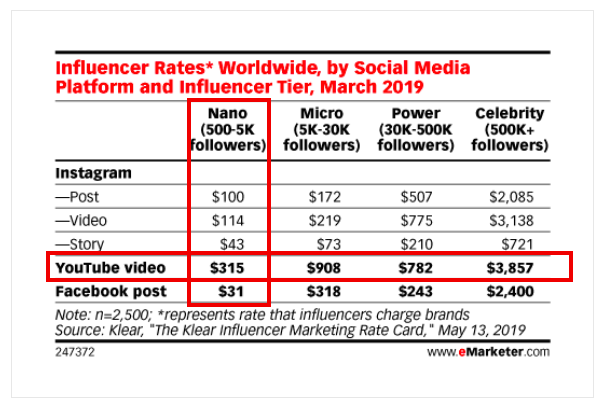 And if you're a micro-influencer, you can be making more. This is because brands and marketing agencies looking for influencers to promote products and/or services via video content know how valuable micro-influencers are.
Did you know that 56 percent of brands believe working with a micro-influencer is more cost-effective compared to mega-influencers and celebrity influencers?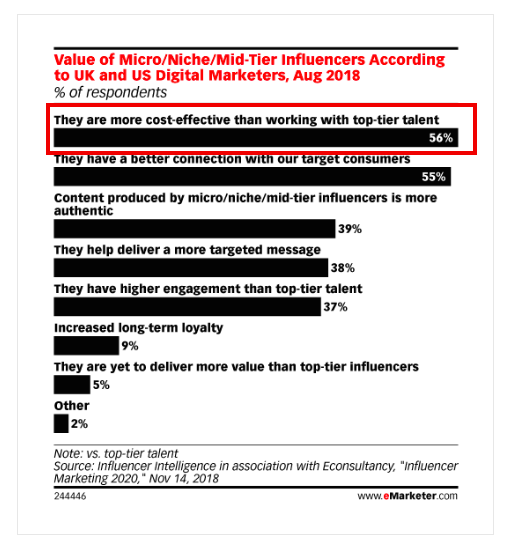 Brands also know that influencers with a smaller subscriber count have more loyal, ready-to-buy, audiences. This is very enticing for brands that want to convert potential customers and/or clients using influencer marketing.
Regardless of how many subscribers you have, or the audience demographics you attract, you can make money on YouTube. Here is our top how to get paid on YouTube secrets.
Let's dive in!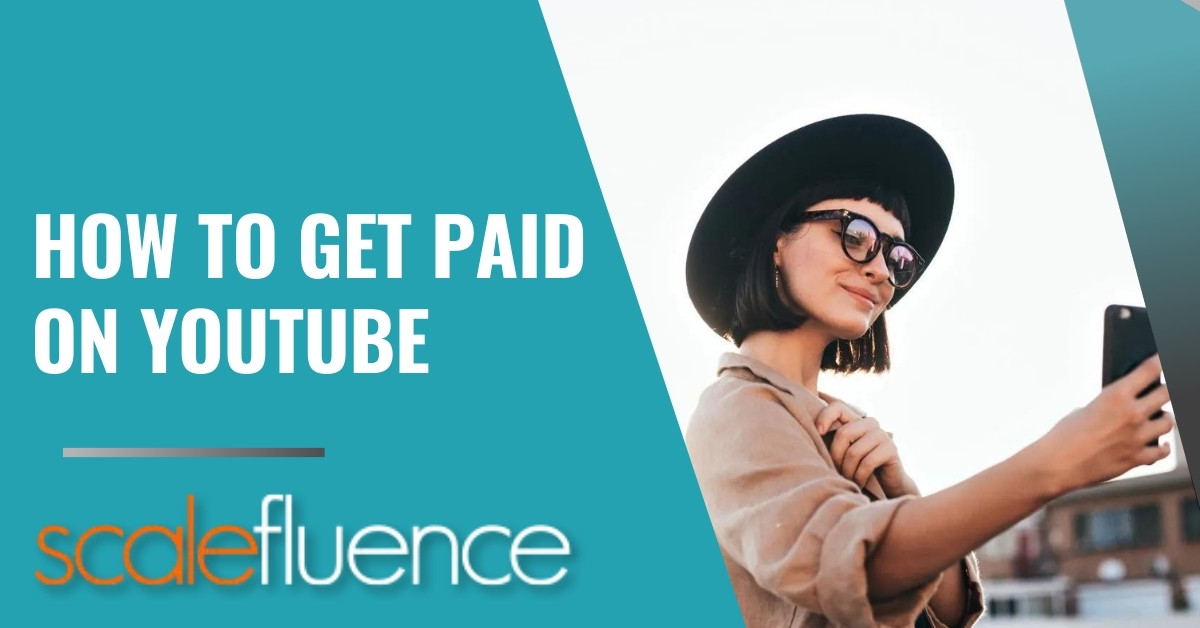 Net More Subscribers & Get More Views Per Video
We are going to skip the "set up" part and assume you already have a YouTube channel with some subscribers and video content. If you are starting from scratch, you can check out this video from the YouTube team:
So you want to learn how to make money on YouTube and learn how to get paid for YouTube views. To get moving in the right direction, your entire focus for the first month will be on growing your subscriber count and getting more views per video.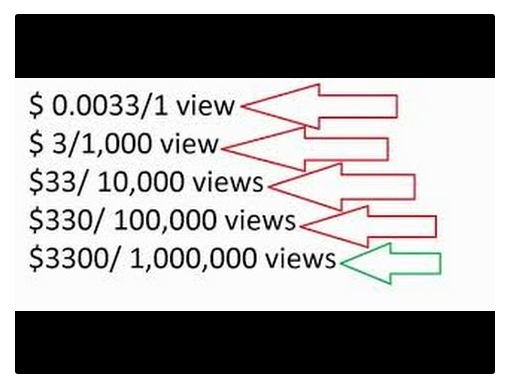 Why do you need to do this for a month? Well, the number of subscribers, views, and engagement level of your audience will dictate just how much you can make as a YouTube influencer, and how easy your journey will be.
Let's be honest, it takes a ton of time to plan a video, shoot it, edit the video content, and post it. Why not get the most from each hard-earned video? Here's the plan:
Niche down with audience personas
Do you know who is watching your videos? Audience personas can help you define your audience and create content more will view. Audience personas cover demographics like age, gender, education, location, and more. You also want to really find an audience's deep interests and the questions they seek answers to on YouTube. All this information can be found in your YouTube Studio analytics.
Create actionable content consistently
This is a two-part strategy that can increase subscriber count, views, and engagement. When you have audience personas ready to go, you need to create very actionable content that viewers can draw from, learn, and share.
Focus on keywords to boost video rankings
The title and description of each video are critical to your success as a YouTube influencer. You might have some pretty amazing video content, but if no one can find your videos, your channel will become stagnant. Use keyword tools, like Google Keyword Planner to find the best keywords to put in video titles and descriptions.


Here is a great example of exceptional keyword use from YouTube fashion and lifestyle influencer Stephanie Jakubek:
This influencer uses a few keywords in her video title, such as "$10 Bikinis":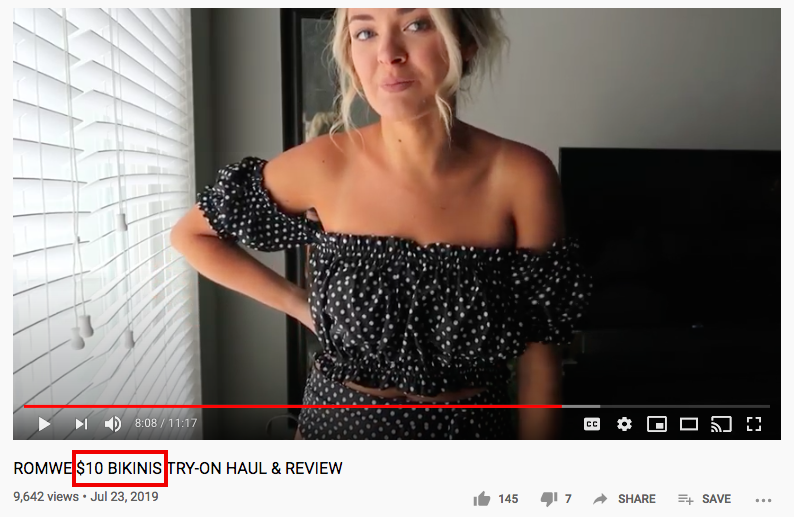 If you Google search "$10 Bikinis" guess what comes up on page one Google in the videos section?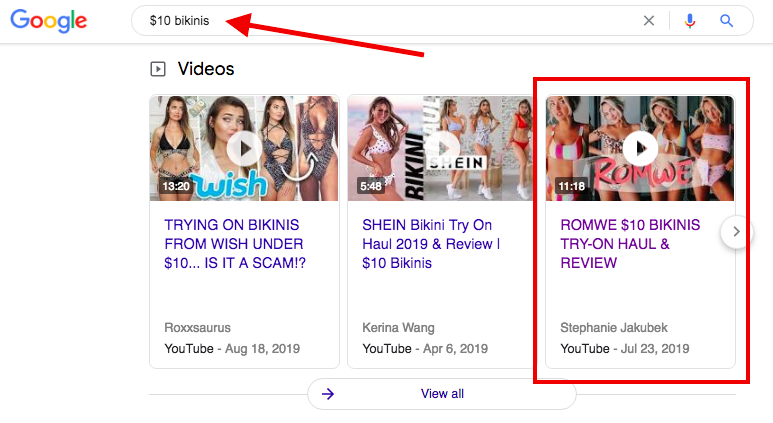 That is how important utilizing keywords is to grow your YouTube channel and get paid for your influence.
Know how to get paid on YouTube as an Amazon affiliate
Amazon is the third-largest search engine on the planet with a ton of products you can recommend to your subscribers to get paid for your YouTube influence. And the commissions are pretty decent, ranging from 3 to 10 percent.
However, becoming an Amazon influencer is not easy. You need to show Amazon that you have the influence to get approved. Subscriber count, views per video, and engagement rate are all key metrics Amazon will look at before approving your channel.
This is why netting more subscribers and growing your views per video, as outlined in the first month's plan is so essential. The first step in becoming an Amazon influencer is to get approved.
Once approved, you can start placing Amazon products in your videos, whether it is in review videos or top-rated product videos. This is done via a unique link to you as an Amazon Influencer. It looks like this:

And when a viewer clicks on the link, it will have the influencer's unique URL, thus ensuring he or she gets the commission on the sale: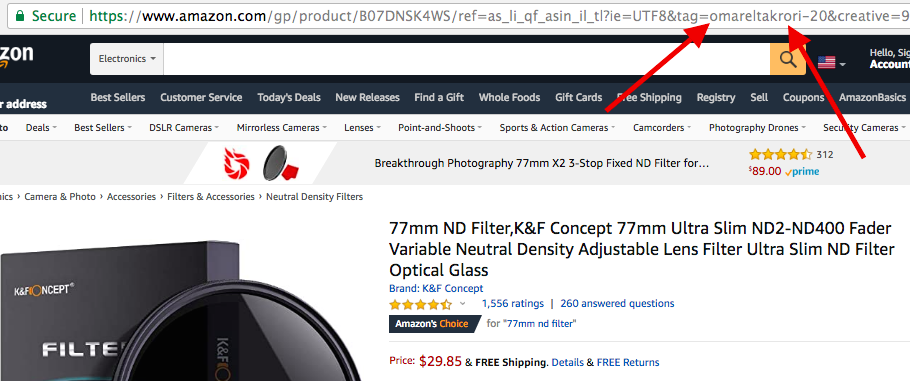 This is one of the easiest ways how to make money on YouTube. Focus on this for the entire second month. Just be sure to keep your video content true to your niche and audience personas. No spammy "buy this now" stuff.
There are certainly a few different ways to make money on a YouTube channel as a social media influencer. One of the best-kept secrets among influencers is becoming an Amazon affiliate to earn big-time monthly revenue.
Why not tap into the largest online store and promote products as an affiliate for a percentage of the cash? From big brands to small niche items, Amazon has it all, and influencers can leverage Amazon's huge inventory to get money.
All an influencer needs to really do is cleverly and creatively mention a product in a video and wait for the money to roll in. But first, you will need to get approved as an Amazon affiliate via the Amazon Associates Program.
After you get approval from Amazon for affiliate marketing, you can pull products that you know your target audience and subscribers will love to purchase.
For instance, if you are in the tech niche, you can do a review of a tech product via YouTube video and place the tech product affiliate links in your video description. It looks like this:

When a viewer or subscriber decides that the product is worth purchasing, he or she will click the link and be redirected to the Amazon product page for that specific product. It will look just like any other product page, only the affiliate link will be unique to the influencer.
This is how you can make a ton of money as an Amazon affiliate on YouTube. It is a must-do how to make money with a YouTube account secret worth considering. And if you can sell big-ticket items, your monthly revenue will add up fast.
Leverage the YouTube Partner Program and unlock a powerful ad revenue stream
This may seem like a basic route to take as a YouTube influencer, but many new YouTubers may fail to understand how to turn a profit on the YouTube partner program. There are benefits around every corner, and guidelines you need to follow in order to get approval.
Want to make serious money as a content creator? Then you need to be a YouTube partner because then you can access advertising revenue, membership programs, merchandise sales, and Super Chat (we will get into that in a minute).
Guidelines to get accepted for Youtube Partner Program (YPP)
To get approval, you need to meet YouTube's Partner Program guidelines. This is where many content creators fail. The content you post needs to adhere to YouTube guidelines in order to leverage the benefits. The Youtube partner program guidelines include:
Have more than 4,000 watch hours in a year from organic video views
Be located in a YouTube partner eligible location
Be 18 years or older
Have over 1,000 subscribers on your channel
Have a Google AdSense account (linked to your channel)
Create advertiser-friendly video content
Obey all YouTube video content guidelines
The first way to earn money via the Youtube partner program once approved is through video ads. These ads look like this: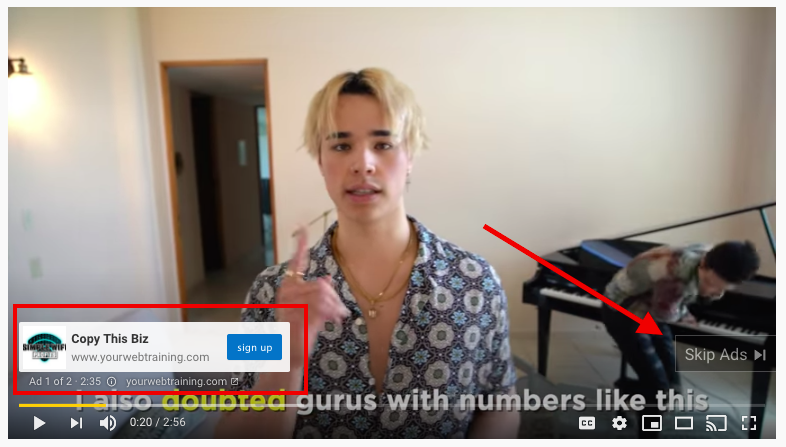 Another way is through YouTube Premium subscribers who watch your content. When YouTube Premium subscribers watch your content, you get a cut of their subscription fee.
Do not wait to become an approved partner as a social media influencer. The benefits are very lucrative, such as Super Chat, which we will now discuss as a top secret to get paid on Youtube.
Make money via Super Chat (If you are eligible for live streaming and located in one of the supported countries)
Super Chat is a secret many YouTubers forget about, or don't utilize to earn money. This could be due to the fact that live streams are a bit more difficult than creating videos and editing them for hours.
However, getting in front of that camera and going live could be quite profitable. In fact, you could make a few hundred to thousands of dollars for one session.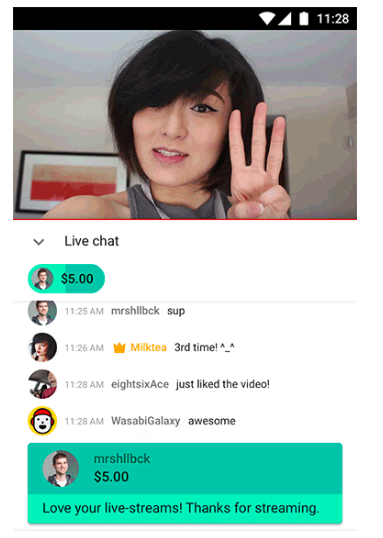 How does this work? It is actually pretty simple. You live stream and have a chat message board up and running. If a viewer wants to have his or her chat message at the top of the message board, they send you a donation in excess of $200.
One of the most profitable ways to make money on YouTube is to connect with brands and promote their products, and/or services. Many influencers on YouTube can make serious cash when partnering with brands.
But connecting with brands and marketing agencies can be a bit difficult. You definitely need to have a few YouTube influencer aspects ready to go in order to get discovered and paid for brand sponsorships.
The good news is that you can make money via brand sponsorships as an influencer with less than 10,000 subscribers. You just need to create videos with great engagement from a target audience a brand wants to reach.
Keep your video creator content unique and fresh, reach out to brands regularly that you would like to partner with, and stay determined to open up this powerful revenue stream for social media influencers.
Useful Resource: How to Unlock All Youtube Features
Leverage Affiliate Marketing Links For Top Brand Payouts
Like Amazon influencer links, affiliate links work the same way, only they come directly from brands. What is affiliate marketing exactly? Great question. Affiliate marketing is when you are an approved affiliate with a brand and earn a percentage from each sale. Just like in the Amazon influencer example.
Last month you became an affiliate marketer for a number of brands in your niche. You probably had some sales from these video posts, so now it is time to put those sales numbers to work for an even bigger payout.
In the fourth month of how to get paid on YouTube strategy, you will focus on connecting with those affiliate marketing brands to net lucrative sponsored posts. This is where YouTube influencer revenue gets next level digits.
For example, let's say you are a fashion YouTube micro-influencer with 8,000 subscribers, 3k views per video, and a strong engagement rate. These are pretty compelling stats for brands looking for fashion influencers like you.
But what can you really offer top brands like H&M or Ralph Lauren? They definitely don't need more brand awareness.
Well since you were an affiliate marketer for those brands and made sales via affiliate links, you have real-time sales data. This makes the choice to choose you as one of their influencers for sponsored posts much easier.
Here's the plan:
Sign up for an affiliate marketing network
There are a few affiliate marketing networks you can choose from. Rakuten and Commission Junction are among the best. There is an approval process, so be sure to have all your analytics ready to share. Other Affiliate marketing networks to consider are;
FlexOffers.com
Awin affiliate program
Walmart affiliate program
Each has benefits for influencers, as well as downsides. Just be sure to do your due diligence when choosing what affiliate marketing platforms to partner with.
For instance, the Amazon associates program has a lot to offer. Once approved as an Amazon associate, you get access to a huge list of Amazon affiliate products. This gives you more money making potential for your YouTube channel.
Choose brands to be an affiliate of
Once approved by the affiliate marketing network, you will need to request approval from the brands you want to work with. But it is easy, you simply tap a "request" button and wait. You can be an affiliate of major global brands like Nike, Macy's, Dell, and more depending on your niche.
Get affiliate links and place them within videos and video descriptions
After you are approved as an affiliate for brands, you can begin pulling links and placing them strategically in videos and in your video descriptions. When a viewer clicks on the link and buys the product, you get a percentage of the sale.
Here's how YouTube beauty influencer Mallory Brooke uses affiliate links via Sephora:
Places link in the video description:

And the unique affiliate link for this influencer: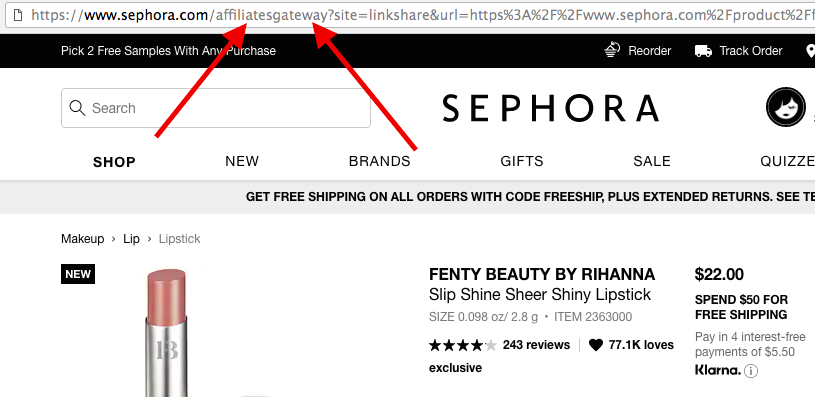 The percentages are not always that great in the affiliate marketing space. They can be as low as 1 percent to 3 percent. But this month is not about getting the big deals, it is about building your YouTube influencer resume to pitch those brands for sponsored post opportunities.
Create Your Own Personal Brand Merchandise To Increase Cash Flow
For the past few months, you have been promoting other brands, growing your subscriber count, netting more views per video, and making money on YouTube as an influencer.
Ready to take your YouTube earning potential further?
It is time to set up your personal brand and use your influence for yourself. Starting a personal brand is easy because you already have one since you are an influencer. The only thing missing is the brand merchandise.
Personal branded merchandise can bring in a ton of cash. From shirts and yoga pants to fitness and health supplements, merchandise is all about making money and building brand awareness.
Ever heard of Ryan's World?

This kid turned his YouTube toy review channel into a personal brand empire. Ryan has toy merchandise in Walmart and Target stores across the globe.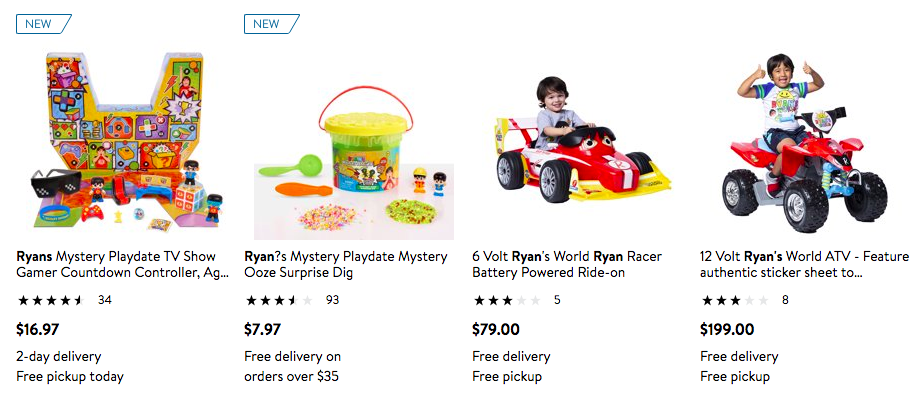 How do you make money on your personal brand via merchandise? By selling it direct to your subscribers on YouTube, and also setting up an ecommerce store for subscribers and video viewers to visit and buy your swag.
See how Sarahs Day is selling on her YouTube Channel
Here's what YouTube selling looks like via social media influencer Sarahs Day:

Create your own personal brand and get your merchandise out there. This can have big time profit potential when marketed right. You already have a loyal following, so sell them you.
Brand Mentions & Features
Brand mentions and features are one of the most common ways to get paid on YouTube for up and coming influencers. This is also called branded integration. A few different types of brand mentions and features include:
Product placement
Product placements are of course a great way to make money as a social media influencer. This type of branded integration is very common in YouTube videos, and of course is for product marketing.
Brand feature video
This is a video that features a brand throughout the entire video. This is great for brand awareness and to market products and/or services.
Brought-to-you-by branded videos
Brought to you by videos are videos that are sponsored by a brand, but the video will be not about the brand. Most of the time, a brand and product mention is done at some point during the video. Here's an example of a brought-to-you-by video from YouTube star BroScienceLife:

Brand mentions and features are a top way to make serious money on YouTube, even if you're an up and coming YouTube influencer.
Brand Reps Via YouTube
This is the next tip for budding YouTubers. What is a brand rep exactly? A brand rep on YouTube is a YouTuber that develops a number of videos for a single brand.
For example, if YouTube influencer partners with Sephora, that influencer will post several videos featuring
Sephora.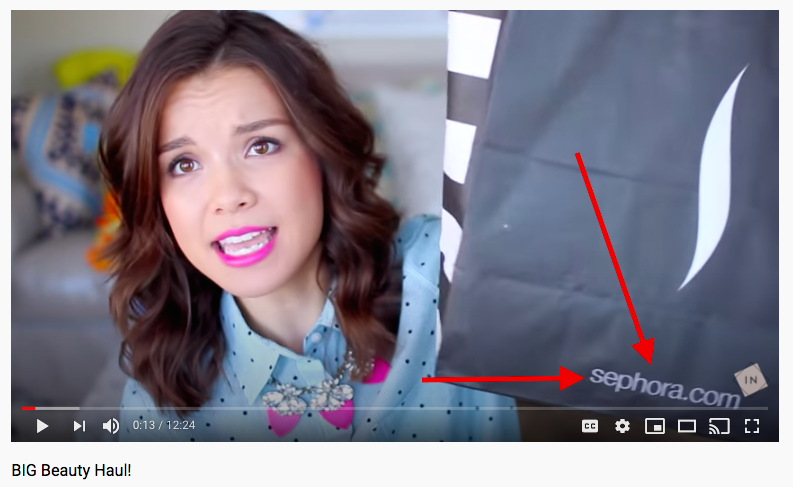 When it comes to how to make money with a YouTube channel, it is important to be selective when it comes to the brands you choose to be an influencer brand rep for. You want to ensure your values, and the values of your audience, will be aligned.
Fan Funding
You don't have to offer anything other than your unique content to earn money on YouTube. There are many different ways to allow your fans to pay you for your content, or to pay you for access to more content. If you want to keep everything within the YouTube Platform, you may want to consider Channel Memberships.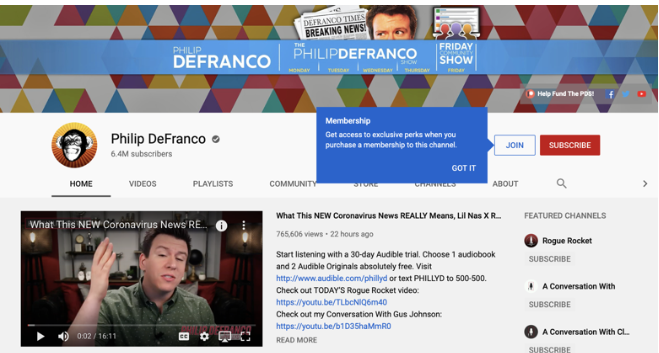 There are a few catches for using this option, however. Your channel already has to be approved as a YouTube Partner and you must have at least 30,000 subscribers (unless you're a gamer and then you only need 1,000). There are a handful of other requirements but those are the most difficult for newer channels. If you meet those requirements, it is definitely an easy way to let fans pay you directly.
Patreon is another option for YouTubers who don't want to outsource their income. Patreon gives users infinite control of what content they offer and how expensive their various tiers are. The same YouTube creator from before is clearly maximizing this monetization strategy by also offering a Patreon option.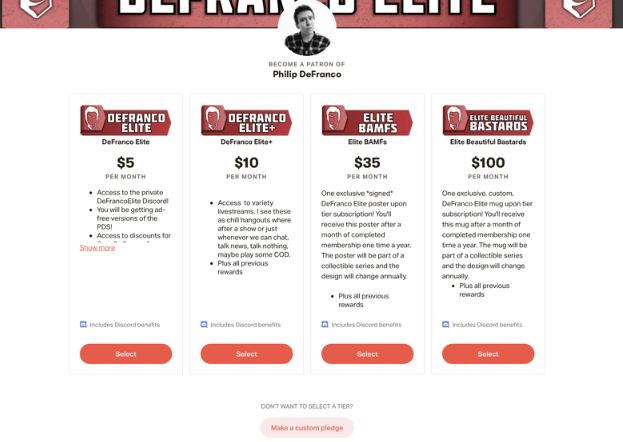 Instead of only offering early access to public content and additional Livestreams, he also offers physical products for super fans who become members at the higher tiers. This is a great option for those with a loyal base or those who have built a tribe around branding that is highly coveted by their followers.
Patreon is one of the best options for YouTube creators of all sizes because it is completely free to use. The company only makes money when you do and how much they take is ultimately up to you. There are three plans that offer varying levels of platform assistance and access.
Make Money On YouTube Licensing Content To The Media
If you have newsworthy video content, you may be able to license the content to media outlets like CNN, FOX, NBC, Discovery, Animal Planet, and more.
This, of course falls into certain niches. You probably won't be able to license your tech review videos. But you may be able to license video content in travel, health, food, fitness, fashion, and beauty niches.
For example, if you are a fashion YouTube influencer and attend a fashion event, you may be able to license that video content to a news source that needs to film on the event. This could be a lucrative way to make money as a YouTuber.
Using other social media channels to make money on YouTube is all about driving more traffic to your channel. And with more traffic comes more views. This is all about how to get paid for YouTube views and other money making tips via your creative video content.
For instance, you can leverage Instagram to actually make money on YouTube. This can be essential, because the more overall influence you have, the better. If you are an Instagram influencer, you can make those followers YouTube subscribers.
Here's an example from Instagram influencer kylabeland:

This social media influencer mentions her YouTube channel on her Instagram profile and redirects followers to her channel, and other online spaces.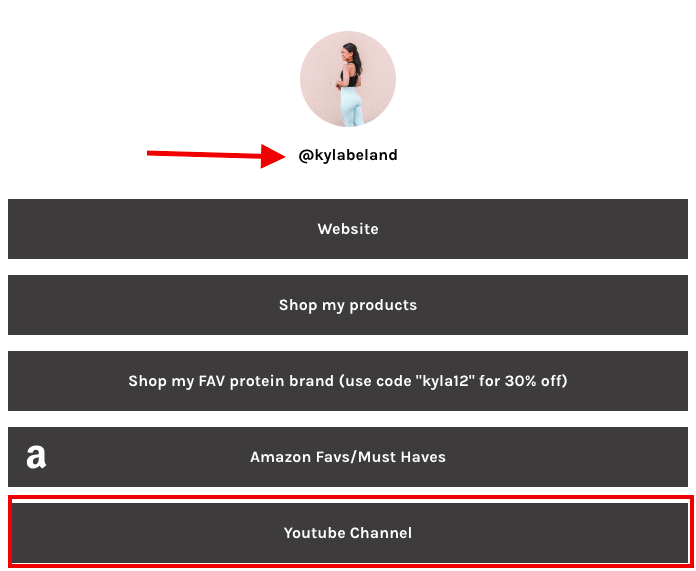 Make Money With Ads
Advertising is a great way for up and coming YouTube influencers to make money. In many cases, this is the first place YouTubers turn to start generating money. To do this, you will need to be a YouTube partner and set up a Google AdSense account.
In order to get Youtube Partner Program approval, you need to set up and connect a Google AdSense account. This is the YouTube/Google ad platform/system. Advertisers will utilize AdSense to bid on online space based on aspects relating to the audience, topic, and keywords used.
The amount paid per ad/keyword differs, but the way payment is done, impressions are used. When a user clicks on an ad that is played before or during your video, it counts as an impression.
The more impressions, the more you get paid. Most YouTubers get paid around $3 to $4 per CPM (1,000 views/impressions). On a video. So if you have 30,000 impressions per video on ads, you can generate up to $120 per video on ad revenue.
That is not too bad when it comes to how to get paid on YouTube utilizing the partner program and advertisements. The only downside is that YouTube/Google will take a 40 percent cut of your ad money. So be aware of that.
Here's more about Google AdSense for further research:
Once you are all set up, you will begin seeing pre-roll and banner ads play on your videos.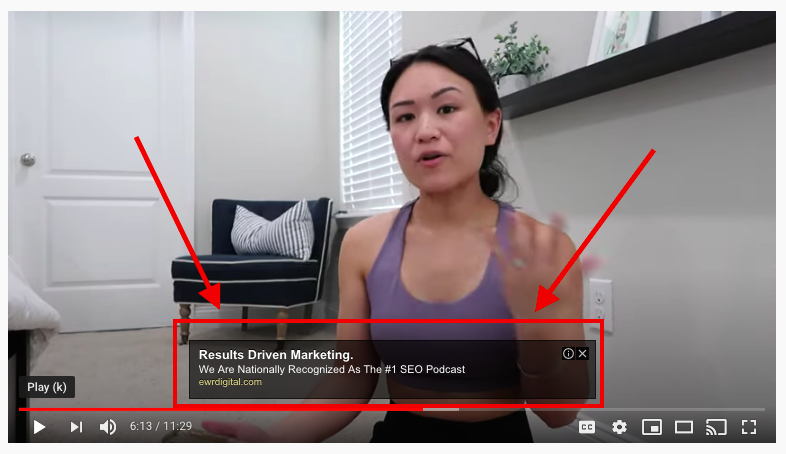 You will need to have an advertiser-friendly channel, however, to begin making money on ads. Your channel also needs over 1,000 subscribers and has had more than 4,000 hours of watch time in the last 12 months.
Public Speaking & Public Appearances
Another way social media influencers make serious cash money is through public events. This can be a public speaking event, live video production of a new video you will post, or a simple public appearance.
Let's say you are a tech review YouTuber with a massive following in your local city (because you tagged your videos with a location). You can get paid to make appearances at local game shops, electronics stores, or departments at global companies like Walmart or Best Buy.
Making appearances can have serious money making potential. You just need to reach out and book the events. And public events can increase your subscriber count big time.
These are our tips on how to make money on YoutTube. Want to speed up the process of finding and researching influencers? Read the bonus tip below.
Partner With An Influencer Marketing Platform To Amplify YouTube Revenue
These platforms are growing in popularity among social media influencers because they make growing their influence and landing lucrative brand sponsorships easy.
For instance, they will have a network of brands and marketing agencies looking for influencers across multiple industries and niches. They will also have relationships with brands that get influencers paid more for their creativity.
That is the power of influencer marketing platforms like Scalefluence. We have the expertise to take your influence to the next level. With access to top brands and agencies, we make sure our YouTube influencers earn revenue without sacrificing the creativity and personal brand of their YouTube account.
Are you ready to learn more about how to get paid on YouTube? Sign up to Scalefluence today and unlock your earning potential.