If you want great YouTube video ideas for your YouTube channel, you've come to the right place. YouTube is a lucrative space for influencers. There are over two billion monthly active YouTube users with numerous YouTube channel ideas and five billion videos watched daily. That's a pretty decent audience and an audience that loves to consume YouTube video content. This equates to profits for an influencer in any industry leveraging the power of YouTube videos.
Other important
YouTube
statistics include:
95 percent of Internet users worldwide watch videos via

YouTube

73 percent

of adults in the US use

YouTube

62 percent of businesses use

YouTube

37 percent of 18 to 34-year-olds binge-watch videos on

YouTube

Millennials prefer

YouTube

over television

YouTube

is the second-largest search engine in the world
Here's a more detailed breakdown of the YouTube demographics that provides some insight into what it takes for YouTube influencer success . . .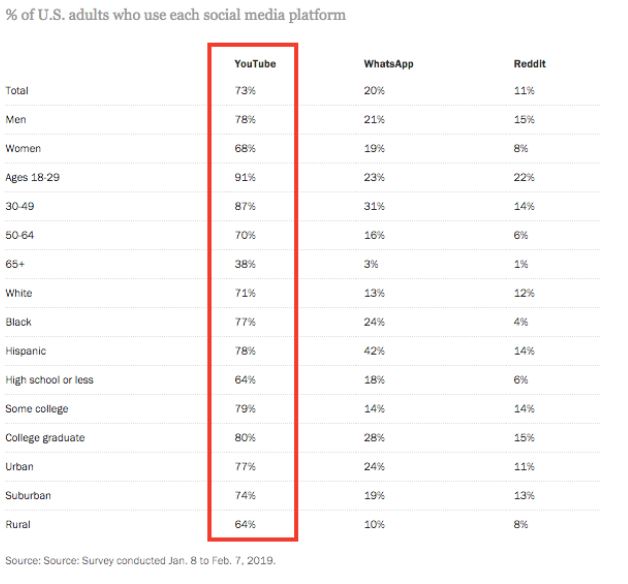 With such insane statistics, YouTube is a channel worth the time and effort for influencers. The only problem with YouTube is the massive amounts of video content being uploaded daily.
Did you know around 500 hours of videos are uploaded every minute to YouTube? What does this mean for you? If you're hoping for success as a YouTube influencer, you have a lot of competition, regardless of your niche or the types of YouTube video ideas you come up with.
And if you don't stand out via viral YouTube video content, you may have a more challenging time convincing brands to hire you as their YouTube influencer.
Sure, ad money via your YouTube following is good, but getting paid by a brand for introducing products and/or services can be far more lucrative for an influencer, especially on YouTube.
For instance, if you net around 25,000 views per day on YouTube, you can expect monthly earnings between $1,000 and $1,500. However, by adding sponsored posts from brands, you can increase your monthly earnings by thousands, if not tens of thousands of dollars (depending on your niche).
$500-$1,000 per video post for 50,000 to 100,000 subscribers

$1,000-$3,000 per video post for 100,000 to 500,000 subscribers

$3,000-$5,000 per video post for 500,000+ subscribers
Here's how one influencer does it . . .
This is why partnering with a brand is critical to growth and success as a YouTube influencer. To attract brands, you need to be pretty good at your craft. Your YouTube video content needs to have plenty of views, shares, and most importantly, engagement.
Engaging videos are the hallmark most brands go by these days since they know views are not as accurate of a metric as previously thought.
To grab attention and entice YouTube users to engage, you'll need to create engaging YouTube videos. There are many genres from funny videos, challenge videos, and prank videos, to opinion videos – the sky's the limit. Here are a few popular YouTube video ideas you may find worthwhile for this year. Let's dive in!
Introduce yourself, and your content, and get real with YouTube users
The old introduction YouTube video is a must when first creating videos, but what about down the influencer road. After you've had a bit of success and packed on the subscribers, you may have forgotten what users really want — a meaningful connection.
This is important for YouTube influencer success, so really pay attention to this viral YouTube video content idea. Research has found that seven out of ten people want more personalized ads. Personalization has become very important to people, and if you can break down a YouTube video every few months that really resonates with your audience, you can really max out engagement.
What does this entail exactly? Make an introduction YouTube video every so often for people new to you and your video content and cover these topics:
What you and your

YouTube channel

are all about

Why your subscribers are important to you

What you typically do on a normal day

What hobbies or topics you're interested in

And ask users what YouTube

video content

they want to see you post
This may seem basic, but you may be surprised by how many new subscribers you'll get when you create a video showcasing who you are, plus the engagement this one meaningful video will drive home. Letting your audience know who you are will set you up for YouTube influencer success for this year and beyond.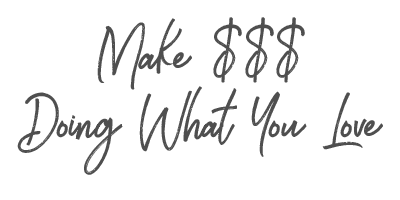 Make a channel trailer
This should be your first YouTube video. Creating a trailer to encompass what your YouTube channel is about is a great idea, so anyone who comes across your account can see what your content consists of.
Your channel trailer is the first video a viewer will see when they go to your YouTube channel, and it plays automatically. So, create a video that is brief, engaging, and informative! Whatever kind of trailer you decide to make, make sure it reaches your target audience.
Let subscribers behind the scenes
Everyone follows an influencer if they use YouTube often. And secretly, everyone wants to be an influencer of some kind. It's the digital age we live in. Show your audience a rare glimpse behind the scenes of one of your video sessions, from ideation to post-production to get quite a bit of engagement on your viral video content. Most people, whether they admit it or not, are intrigued by the daily life of an influencer.
Here's an example of a behind the scenes "tutorial video" shoot . . .
This type of video content scored this YouTube influencer over 100,000 views in two months and 500+ comments.
Let your audience see what goes on behind the scenes in making YouTube videos because many of your subscribers want to know more about you and your daily routine. That's why they follow you. Give them that VIP access once in a while, and help yourself be more successful as a YouTube influencer.
Give up the facts via viral video content
Along the same lines of making meaningful connections with YouTube users to increase subscribers and engagement, give up the facts. The "50 Facts About Me" videos do pretty well and let people know a bit more about you. These types of YouTube videos can have some serious viral potential and set you up for YouTube influencer success.
This is a pretty good example from a YouTube micro-influencer . . .
This 50 facts video achieved over 100,000 views and more than 200 comments. You can also go even further with this style of viral video content like this one with 12 million views . . .
Pretty decent for a YouTube influencer with only a million subscribers.
Answer questions via YouTube Live
YouTube Live lets users live stream whenever they want. This is a great feature that many YouTube influencers have not leveraged to boost their subscribers and engagement. If you have yet to live stream, the time is now. It's also a great way to stand out from the sea of other influencers in your niche, or do a creative response video.
What can you live stream? There are a lot of different topics for live streaming, but none have the viral video content potential like Q&A. Having a direct line to an influencer to ask any question is enticing, even for your non-subscribers.
It looks like this . . .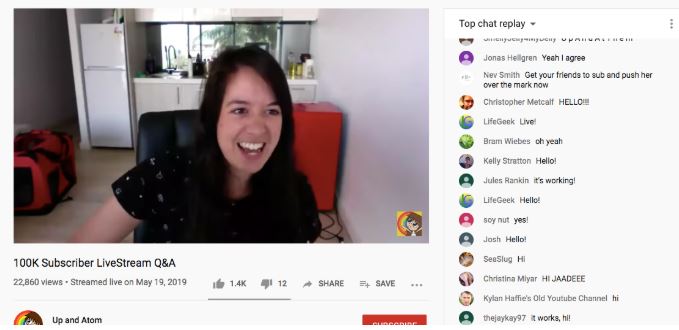 How does it work? Users simply ask questions via the live feed and you answer them on the fly. Having a YouTube Live video also gives your subscribers the chance to communicate with one another in real-time during the stream as well. This helps build more community around your channel, which is essential to YouTube influencer success. Live streaming is also great for gameplay videos. Many content creators will do Q&As and play a video game live simultaneously for ultimate engagement.


Do a collaboration video with another influencer in your niche
Collaborations are great for influencers, even if you have a competing influencer as your co-star. Why? YouTube users can subscribe to as many channels as they want, so why not share the love. This type of collaboration can go a long way for your subscriber count, and it can open the door to YouTube influencer success due to more brands willing to pay you to do sponsored YouTube videos.
Here's a great collaboration that mixes a more serious
fitness influencer
with a comedic one . . .
There are 4.5 million subscribers between the two influencers in the above collaboration. And the video netted over 2 million views and 2,600+ comments. Not bad for two fitness influencers on two different sides of the coin, who came together to create viral video content.
Do a product review
Get your hands on the latest tech and products, then test them out for yourself for high-quality YouTube videos! If you're looking to establish yourself as a tech YouTube channel, then product review videos are a great YouTube video idea. Share your knowledge with potential buyers and help them with their purchase decisions.
Or, if tech isn't your niche, some other YouTube video ideas could include makeup or fashion reviews. If you're into tutorial videos, record yourself using new fashion or beauty products, and make a video giving viewers your expert opinion!
Why wait?? get direct access to brands now with Scalefluence!
Creating and posting great viral video content on YouTube will definitely get you moving in the right direction when it comes to attracting top brands and building your success as a YouTube influencer. But if you want to speed up the process, you can lean on Scalefluence for influencer help and high-quality YouTube video ideas.
Scalefluence connects influencers to brands across a variety of industries. And we get you paid what you're worth too. Using data-driven algorithmic pricing, Scalefluence gives influencers the ability to influence less for more money. We also ensure you keep your creative edge without micromanagement from brands.
Maximize your creativity and profits with Scalefluence. We have a network of brands you want to connect with. Sign up today.