How to Make Money Blogging
There's a lot of income potential in blogging if you know how to go about it. Though many people have turned to social media in recent years, opportunities still abound in the blogosphere. If you want to learn how to make money blogging, we can tell you! Just keep reading to learn the best monetization tips for bloggers.
Benefits of Blogging
Blogging offers a wealth of opportunities to make money and grow your audience. It can give you a platform to share your creative ideas, reach millions of people, and even establish yourself as an authority in your field.
There are so many benefits that can be enjoyed through a professional blogging career, including:
Build a strong income stream with methods like ad revenue and affiliate income
Show off your writing skills
Create more contacts in your industry
Express your individuality to people across the internet
Establish a sense of independence
Be your own boss!
With the right tools and dedication, you can make money and build a profitable blog.
Does Writing Blogs Make You Money?
Many people wonder if they can make money by writing blog posts. The answer is yes, you can! If you are passionate about a certain topic and have a lot of expert knowledge to share, you could start making money with a blog! Just be warned that it will require a large dedication of time and effort before you start seeing a return on your investment. Blogging can even open up different opportunities, such as guest blogging on other popular websites.
How to Make Money Blogging in 13 Simple Steps
Getting paid for blogging requires a lot of dedication and hard work, but it's not impossible! That's why we've outlined the best ways to make money from blogging below.
1. Decide on a Profitable Niche

When considering how to make money blogging, the key is to be strategic about choosing a profitable niche. Do research to determine the topics that have the most significant revenue potential. This includes topics that are consistently popular with readers, products or services in high demand, or linked to an affiliate program or commission-based system.
Additionally, make sure the niche you select is one that you have knowledge and experience in and can write about authentically. Some profitable niches may include travel, health and fitness, web design, business consulting, or pet care. Ultimately, the key to making money as a blogger is to choose a profitable blog niche that readers will engage with and that allows you to earn through affiliate links, sponsorship opportunities, or other products and services.
2. Sell Workshops and Online Courses
If you're looking for a way to monetize your blog, consider selling workshops and online courses. This is a great way to diversify your blogging income and leverage your blog's content to its fullest potential. And best of all, selling workshops and online courses completely online is easy to do!
All you need is an online platform, like Teachable or Kajabi, to create your courses and workshops, plus a payment gateway so people can buy them. From there, you can use your blog to promote and market your course or workshop and draw in customers. With these extra income streams, you'll have the potential to make a lot of money and create a successful blog business.
3. Get Brand Partnerships
One way that bloggers can make money is by forming relationships with brands or companies for product promotion. This is usually referred to as a "brand partnership." To begin forming these connections, bloggers should look to companies in their particular blogging niche and reach out to them. Some budding brands are open to working with bloggers for free products or a discounted rate as they strive to get more product exposure.
A great way for a blogger to get the attention of these companies is to write detailed and thoughtful reviews about products already on the market, as it shows potential partners that you ave a good knowledge base and understanding of your niche.
Becoming a brand ambassador is another option when looking to make money with blogging and can be a great way to bring in a steady stream of income.
4. Affiliate Marketing
One of the most effective ways to make money as a blogger is through affiliate marketing. With affiliate marketing, you can promote other companies products or services, and when a purchase happens through your link, you earn a commission. This commission can range anywhere from a few extra dollars to hundreds of dollars, depending on the product or service.
Setting up an affiliate program is as simple as signing up with a website, picking the products or services you want to promote, and then sharing links and banners with your blog followers. It's a great way to supplement your blog income, and if you play your cards right, it can be a powerful monetization strategy.
5. Advertising
Advertising is one of the most popular ways for bloggers to make money. Whether you choose to display ads on your blog, work with an ad network, or partner with brands and businesses on sponsored content, there is plenty of potential to make real money through advertising.
Making money through advertising will require you to gain an audience that reads and engages with your blog.
You'll likely need a good amount of pageviews and a loyal following to effectively monetize your blog via advertising. Furthermore, it's important to be strategic with your advertising decisions so that you're working with brands that are in line with your blog's content and target audience. Once you've reached the right audience, advertising can provide a passive stream of income that can help grow your blog in the long term.
6. Sell Digital Products
Whether you create your own digital products or become an affiliate of existing digital products, this can be a great way to earn some extra income. With digital products, there are no shipping costs or inventory to manage – all you need to do is promote your products online and offer an instant download once someone purchases a digital item.
Additionally, digital products are often shareable – meaning you can add a bonus for customers who share the product with someone else. When you have a successful digital product, you may be able to leverage it into other money-making opportunities like creating an online course or even a membership program.
Some examples of digital products include:
eBooks
Art
Music
Online courses
7. Sell Physical Products
Creating your own branded items, such as t-shirts, mugs, tote bags, etc., can be a great way to monetize your brand! Product sales are more lucrative than you might think, and it's easy to create drop-shipped items, which means someone else manufactures and ships the products to your customers while you simply manage the sales process. Plus, with a website or a storefront, such as Etsy, you can easily sell all sorts of products. It's a great way to monetize your blog and create a stream of income.
8. Start a Freelance Business
Taking the leap into the business world can be intimidating, especially if you're starting as a freelance blogger. However, with the resources available to bloggers, offering freelance services can be both fun and rewarding.
The first step is creating a website or blog with relevant content that will attract enough viewers and potential clients. Having a distinctive writing voice and content that stands out will help you develop an online presence to get noticed. Once you've established a good online reputation, start creating a portfolio and networking with potential clients.
Lastly, don't forget to price your services competitively so that you stay in high demand – your experience and expertise are valuable!
9. Write Product Reviews
Reviews provide a valuable resource for potential customers, and the more informative and trustworthy your reviews are, the more likely you are to draw in readership. Writing a review could be a great way to make money off of affiliate links. You can add affiliate links to your reviews so that when people click them to purchase the product, you earn a percentage. Making an honest profit off of honest reviews is a great way to monetize your blog.
Additionally, customer feedback and reviews are an excellent way for businesses to build trust with customers – so there's a big incentive from shoppers for you to write product reviews! You can tailor your reviews to a specific sector or industry and provide detailed insights as to the pros and cons of the products you discuss.
Before you start reviewing products, check whether there are affiliate links or sponsored post policies. This way, you can make sure you're not crossing any boundaries and remain open and honest with your readers.
10. Start a Sponsored Podcast
If you're looking to make money as a blogger, why not try your hand at starting a sponsored podcast? Podcasts can be a great way to reach a large audience—especially as the podcasting industry continues to grow.
It's important to note that sponsorships don't necessarily have to be direct product placement; They could be anything, such as having a sponsored ad at the start of a podcast or having an affiliate link where you can earn a commission for each product sold. Either way, if you're able to gain a loyal following, you could definitely make money through podcasting. Just make sure you research ahead of time the best podcast monetization strategies and stick to a plan!
11. Offer Services Related to Your Content
You can offer services related to your blog content, such as ebook writing, video creation, web design, or any other service related to your niche. Create a separate page for your services, and promote it heavily so that readers will know what services you can offer and be more likely to take you up on them.
It's important to make sure that you update your services regularly so that your readers know you are serious about it. Make sure that you clearly explain the services you are offering, provide information about pricing and payment methods, and let your readers know what makes you the best service provider. With the right strategy and a bit of hard work, you can make a lot of money with your blog by offering services related to your content.
12. Offer Premium Content or Memberships
One of the most popular ways to make money as a blogger is to offer premium content or memberships. As a blogger, you can use a paywall to monetize your most premium content, such as bonus information, valuable insights, or must-have products that will add value to their lives.
Premium content can range from ebooks to podcasts, webinars, courses, and more. Alternatively, you can offer exclusive memberships to an online community or newsletter, where readers can access the most up-to-date blogs, videos, tutorials, and more. This can help you to build up an engaged audience of readers that are more likely to buy from you and serve as a good way to get your blog off the ground and start earning an income from it.
13. Generate an Email List
Email lists allow you to build relationships with your readers, stay in contact with them, and promote your posts and services. To start building an email list, you'll need to create a sign-up form using a service like MailChimp or AWeber. They make it easy to capture names and email addresses in exchange for a special offer, such as a discount code or a free ebook.
Leverage social media to share the sign-up form and make sure it's posted in a prominent place on your blog. Incentivize readers to sign up by offering exclusive content, a newsletter, or a bonus related to the topic of your blog. Lastly, remember to set up autoresponders to thank each new reader for signing up. This is an effective way to increase your money-making potential as a blogger.
Blogging Tips and Strategies to Start Getting Paid
There are many ways to make your blogging a lucrative hustle. While our 13 tips are some great ways to build a revenue stream, here are some extra steps you can take to monetize your blog.
Utilize Automation
Automation can help streamline the process of creating content, scheduling posts, and sharing your content on social media, which often takes a lot of time. Implementing automation makes it easier and faster to create blogs and manage various content channels for promotion. It also keeps consistent quality for each post, as automation platforms have various guidelines and templates to ensure that each piece of content is up to the highest standard. In the long run, automation can help save time and resources, ensuring the blogger can efficiently monetize their blog with minimal overhead.
Increase Your Reach
If you want to maximize your success as a blogger, one of the most important things to do is increase your reach and grow your following. This means expanding the number of people who know about your blog and pushing content out further than your own platform.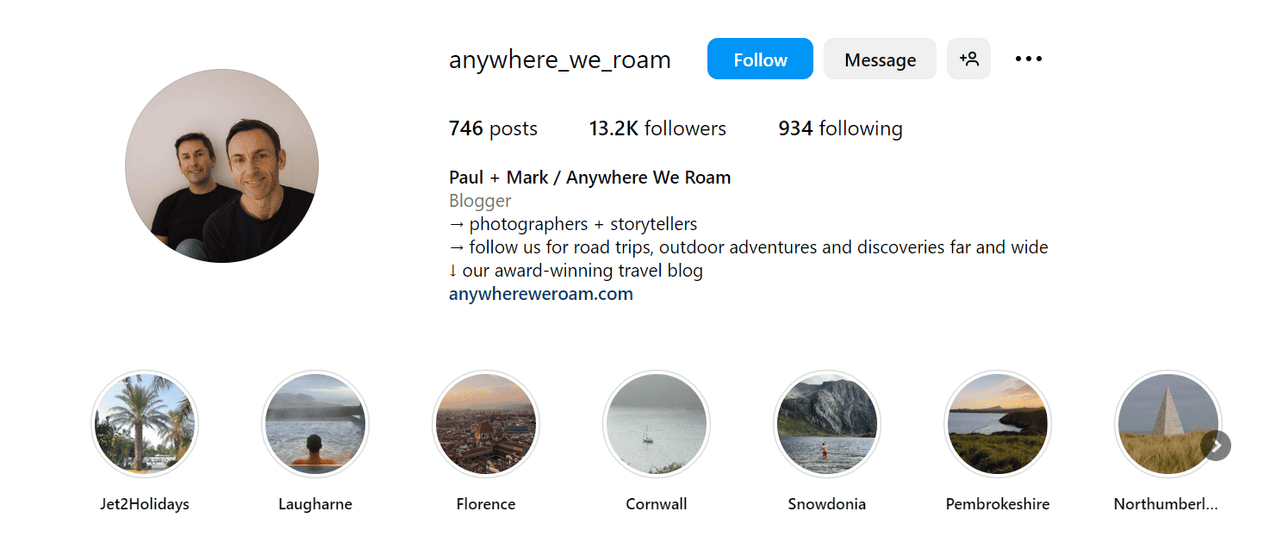 To make it easier, you can start by sharing your blog and its content across other social media channels – like Instagram, Twitter, Facebook, and even beyond – to bring awareness to what you are doing. Additionally, reaching out to other influencers, successful bloggers, and members of your community and engaging with them through collaborations, guest posts, and putting yourself in front of their audience is yet another way to boost your reach and find new followers.
Maximize SEO
Search Engine Optimization (SEO) is an important factor in driving organic traffic to your blog. To ensure that your blog posts are well-optimized for search engines, you can employ several tactics. One key strategy is to include keywords in your blog titles, headings, and content.
To find relevant keywords, conduct keyword research to identify the phrases used by your target audience in search. Additionally, use alt tags and meta descriptions to give search engines more information about each blog post to optimize their visibility. Tools such as KWFinder or Google Keyword Planner can help you find the best keywords.
Finally, make sure you're linking to other relevant content on your blog and external sources like industry news and research in your niche. By taking the time to maximize SEO on your blog, you'll be able to reach a wider audience and drive more traffic to your blog content.
Increase Backlinks
One of the most important strategies for successful blogging is to increase the backlinks to your blog post. Backlinks are essentially links from other pages and websites that direct readers to your post. Having quality backlinks from other authoritative websites can give your post a boost in terms of search engine rankings and increase its visibility to potential readers.
To increase backlinks, you can reach out to bloggers in your niche or industry and ask them to link to your post. You can also pitch guest blog posts to relevant websites and include a link back to your own blog in the post. Additionally, you can leverage social media to promote your post and ask viewers to link back to your post.
Network in Your Niche
While it can be intimidating to reach out to more established and experienced bloggers, it can be incredibly beneficial for your blog. Take the time to research other bloggers and reach out to them on social media or even by email to discuss potential collaboration opportunities.
Partnering with more established bloggers can help you gain a footprint in the sphere, introduce your blog to a larger audience, and perhaps even network with potential brand partners. As you form relationships with bloggers, you'll find that you become a part of an invaluable community that will likely help you to achieve your blogging goals.
Create Targeted Content
By understanding your audience, what kinds of topics they're interested in, and what types of products they're looking to buy, you can create content specifically for them. This makes your content more likely to be shared and get higher engagement stats, helping your blog to reach more potential customers.
With a targeted approach, you can also create sponsored content that covers topics related to a product or service that is related to your audience, which can lead to more passive income for your blog.
Utilize Free Services
For bloggers who are just getting started, utilizing free services can be a great way to make some extra money. Earning money from your blog does not require a huge upfront investment, just some ingenuity and hard work. You can start by taking advantage of the many Google Adsense programs out there.
These programs allow you to place ads on your blog and get paid when people click on them. You can also partner up with affiliate marketing companies and resell other people's products for a commission; or create your own ebook and promote it through your blog. There are lots of low-cost or free tools available that can help your blog become more profitable.
Ready to Become a Successful Blogger?
Building a blogging business is far from easy, but we hope this free guide to blog monetization helps you make some money! Taking the leap to start monetizing your blog can seem daunting, but we're here for you! Blogging can be a fun and amazing hobby that you can turn into a full-time job. However, from your very first blog post, it can take a significant amount of work and a lot of dedication to get your project off the ground.
With Scalefluence, you can get access to all the essential tools needed to scale your new blog and take your blogging expertise to the next level. Sign up today to start seeing results!
Frequently Asked Questions