The buzz around influencer marketing is not going anywhere anytime soon. What was thought to be a trend in the marketing space has taken a life of its own, redefining just how marketing is done. This is absolutely unprecedented, and if you're not yet harnessing the power of brand influencers, it's definitely time to start.
Why? This is a question we get often. And instead of serving up a long-winded answer, the statistics can speak louder:
The list of positive statistics in favor of influencers goes on and on. When it comes to making business decisions, market and industry growth are always a factor. This again speaks volumes to the effectiveness of influencer marketing, an industry that is expected to reach $10 billion by next year.
If you have been on the fence about influencers, or if you are ready to take the next step in creating a more efficient and successful influencer marketing campaign, the following may apply. We have compiled six influencer marketing best practices to ensure you get the most out of your future or current influencers. Let's take a closer look.
1. Ensure you know your audience very well
This is one of the most important influencer marketing best practices you can employ. Why? If you don't know your audience very well, you will struggle finding a suitable influencer that is driving quality leads and customers. This is what makes influencer marketing so tricky.
Let's say you want to increase sales on a new tech product using social media platforms. Naturally, you begin searching for tech influencers with a sizable following. You hire one, they post a video of them and your product, but to your dismay, not a whole lot of ROI. This is because not all influencer audiences are created equal. They're actually quite specific.
To get maximum ROI, you need to match your audience with your influencer's audience. This means you will really need to dig into your audience and build out buyer personas to discuss with your influencer. Once you get a match, driving qualified leads and more customers will be easier than ever.

2. Have specific outcomes in mind for influencer campaigns
This is just as important as the above influencer marketing best practice. Once you know you have your audience nailed down, you need to know the specific action you want them to take. This could be a number of actions, such as:
Increase brand awareness and online visibility
Build a greater social media following on a certain social channel
Boost engagement with your audience for that personal touch
Capture a ton of qualified leads for your sales funnel
Generate more sales in one influencer campaign
Once you define the specific outcome, work with your influencer to create a plan of action. They are influencers for a reason, and have most likely done all the above campaigns. Listen to them.
Here's a great example of a sales driving influencer post . . .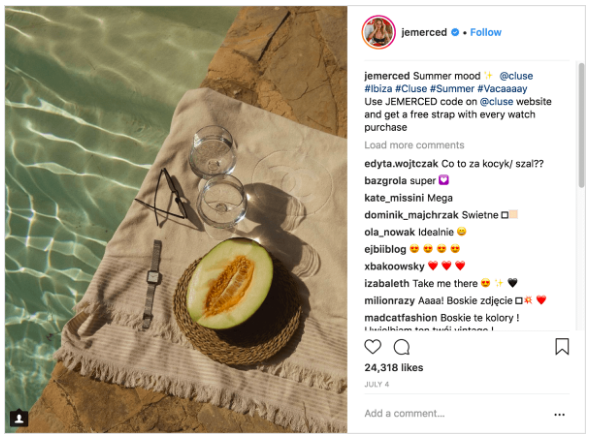 This post is all about building a stronger social following . . .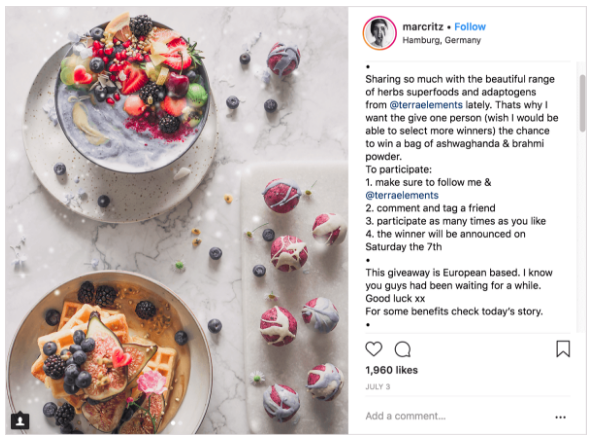 You get the idea. Have an audience in mind and have specific outcomes in place in order to have laser-like focus for each influencer post. This is an ROI must do, whether you're in the industry of food, fashion, luxury or something else entirely!
3. Where does your audience live online?
So many businesses fail to hit the mark when it comes to the right social media channel. Knowing where your audience lives online is valuable, because you can have the greatest influencer post ever, but if it's on the wrong social network, not many will see it and take the action you want them to.
First, begin with basic demographics, like age, gender, and content type. You can get this data from your analytics, as well as online. Let's say you are focusing on a new product launch for men, 35 to 44 years of age. This target audience also prefers video content. YouTube would be an obvious choice, and the statistics back it up.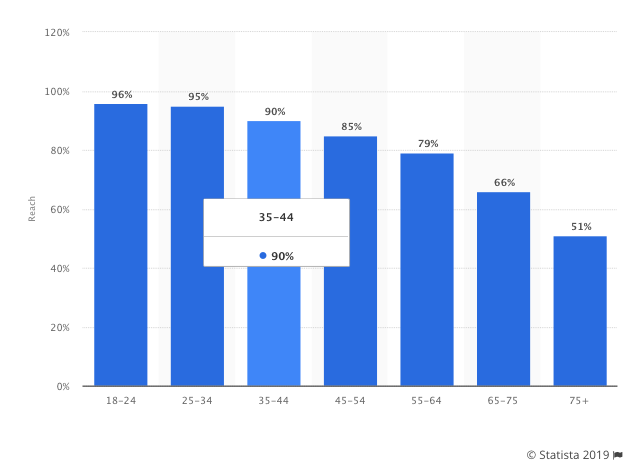 90 percent of YouTubers are in your age range. You can also retrieve information about the type of content male YouTube users like the most to see if your new product is a good fit.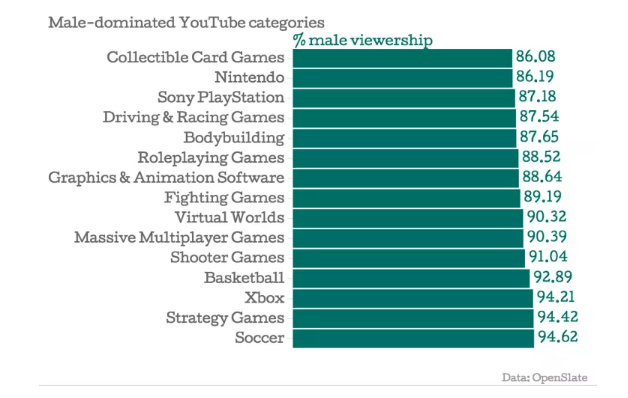 Per the data, if your new product is gaming, your influencer campaign on YouTube could be conversion heavy. Some of the best influencer marketing platforms know this, and can help when it counts the most for your brand.
4. Take a good hard look at micro-influencers for higher influencer marketing ROI
Influencer marketing has gone through quite a few stages since its inception. When influencers began making their mark on social media, it was mainly celebrities and well-known people across the globe. This served many brands well, but after a short period, brands began seeing a drop in influencer marketing ROI. Why? It was a fleeting moment these celebrity influencers were creating.
Now the focus has shifted from high profile influencers with tens of millions of followers to micro-influencers, who have 100,000 followers. Micro-influencers have a lot to offer.
Their followers are truly loyal
Their recommendations have more purchase power
Micro-influencer followers are more likely to share your product with others
Their followers engage more with posts
They are not just influencers, they are your brand advocates
Here's a great example of a micro-influencer post in collaboration with La Croix . . .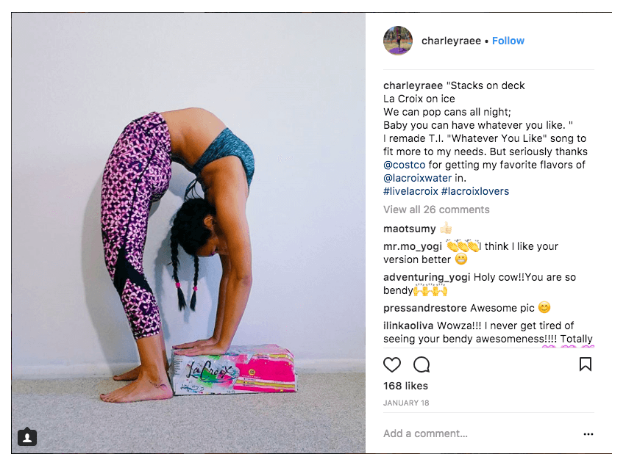 Boost your influencer marketing ROI by ensuring you are focused on the right type of influencer. Engagement is far more important than any influencer's follower count.
5. How to determine the ROI of your influencers
This is another very tricky aspect of ensuring your influencer marketing strategy is successful. Your return on investment is very important to track, because you are allocating marketing spend to these campaigns. Any marketing metric is important, but influencer marketing ROI is even more so. Mainly you want to know what worked best, rinse, and then repeat.
There is no one way to track this, since the aim of each influencer campaign is different. For instance, if you want to track influencer ROI for building your Facebook following, you will track how many visitors come from an influencer's post and how many followed you after via a dedicated URL.
How do you know if it's good? You probably ran some Facebook ads in the past, and you can use that data. If X ad spend netted X followers, you can add up the money spent on the influencer post and divide it by how many followers they netted. It's that simple. Working with an influencer agency is often better, because you can see the influencer marketing ROI in the influencer platform.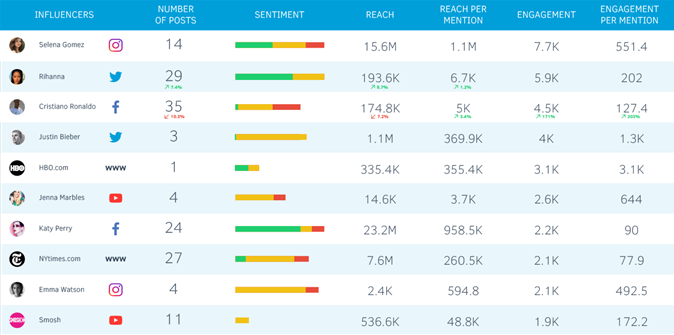 6. Stay clear of legal trouble if your influencer goes rogue
Influencers are human, and at the end of the day, you can't predict their emotions. A lot of brands have been burned by branded influencer marketing strategies gone wrong. PewDiePie is a great example. A recent meltdown caused an uproar and brands were quick to pull their support and money to save face.
This is a strong call to action to create a relationship with your influencer, working with them closely to gauge their emotional stability. This begins with doing your due diligence up front, going back years to read a potential influencer's content online to make sure he or she is a good fit for your brand.
But don't let the relationship go cold after working together for awhile. Always be looking at your influencer's posts, especially the ones about your brand and business. In most cases, rogue influencers are rare. But building a great relationship is a good way to stay clear of legal issues.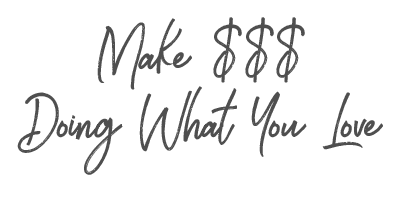 Scalefluence helps you navigate the world of influencer marketing
Influencer marketing is not going anywhere. It has carved out a substantial space in overall marketing strategies for businesses worldwide. But, to get the max out of your influencer marketing campaign, you need to have a few best practices in place.
The above are among the most important. From knowing your audience to utilizing the power of micro-influencers, make the most of your next influencer campaign for top ROI. And for brands and businesses with enough on their plate, there's Scalefluence.
Scalefluence is an influencer marketing platform that takes care of the ins-and-outs, and can help you navigate the world of brand influencer marketing in a seamless, affordable way. They are also experts in ensuring influencers are qualified and professional, keeping brands out of legal hot water.
If your brand is ready to take the next step into the future of marketing, Scalefluence is here to help.
Frequently Asked Questions
What are good KPIs for influencer marketing?
For influencer marketing, five key performance indicators that you should pay close attention to are conversion rate, reach and awareness, website referrals, audience size and expansion, and audience engagement rate.
What makes influencers successful?
The top social media influencers stay connected to their followers, whether they have a large or small audience. They're always willing to answer questions and initiate dialogues. Moreover, they remain active on their channels and post content regularly.
What are the 4 types of influencers?
The four types of influencers are nano-influencers, micro-influencers, macro-influencers, and mega-influencers.