Making money on YouTube as a social media influencer doesn't need to be challenging. Understanding more about how to get paid on YouTube and unlocking the secrets for major earning potential is the first step.
YouTube is a powerful social media channel and the second largest search engine in the world. This is why YouTube videos often show up in Google search when an internet user performs a search query.
And there are a ton of ways to make money with video content. But it will take serious dedication, creativity, and the ability to know what video content your target audience online wants to consume more of.
YouTube stars know the secrets. However, you may be wondering how to take your influence to the next level. How to make money with a YouTube channel and how to get paid for YouTube views are the sweet spot for social media influencers, especially on YouTube.
There are over 5 billion videos posted on the video social site per day. That is a lot of noise when you are trying to grow your subscriber count. It is encouraging, however, to know that 40 percent of YouTube stars are earning over $100,000 per year.
With less than 500 subscribers, you can make in excess of $315 per video post as an influencer, according to eMarketer research.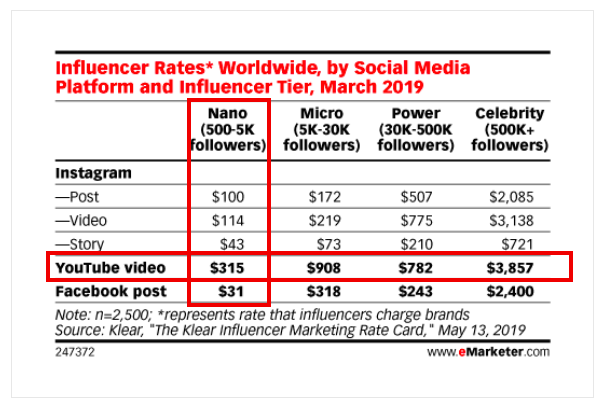 And if you're a micro-influencer, you can be making more. This is because brands and marketing agencies looking for influencers to promote products and/or services via video content know how valuable micro-influencers are.
Did you know that 56 percent of brands believe working with a micro-influencer is more cost-effective compared to mega-influencers and celebrity influencers?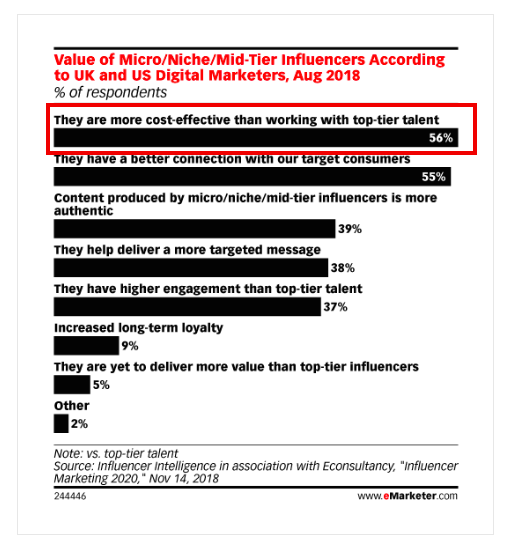 Brands also know that influencers with a smaller subscriber count have more loyal, ready to buy, audiences. This is very enticing for brands that want to convert potential customers and/or clients using influencer marketing.
Regardless of how many subscribers you have, or the niche your influence attracts, you can make money on YouTube. Here are our top how to get paid on YouTube secrets.
Let's dive in!
1. Know how to get paid on YouTube as an Amazon affiliate
There are certainly a few different ways to make money on YouTube as a social media influencer. One of the best kept secrets among influencers is becoming an Amazon affiliate to earn big time monthly revenue.
Why not tap into the largest online store and promote products as an affiliate for a percentage of the cash? From major brands to small niche items, Amazon has it all, and influencers can leverage Amazon's huge inventory to get paid.
All an influencer needs to really do is cleverly and creatively mention a product in a video and wait for the money to roll in. But first, you will need to get approved as an Amazon affiliate via the Amazon Associates Program.

After you get approval from Amazon to be an affiliate, you can pull products that you know your target audience and subscribers will love to purchase.
For instance, if you are in the tech niche, you can do a review of a tech product via YouTube video and place the tech product affiliate links in your video description. It looks like this:

When a viewer or subscriber decides that the product is worth purchasing, he or she will click the link and be redirected to the Amazon product page for that specific product. It will look just like any other product page, only the affiliate link will be unique to the influencer.

This is how you can make a ton of money as an Amazon affiliate on YouTube. It is a must-do how to make money with a YouTube channel secret worth considering. And if you can sell big ticket items, your monthly revenue will add up fast.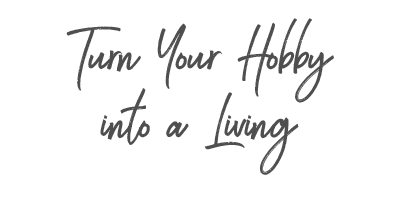 2. Leverage the YouTube Partner Program and unlock a powerful revenu stream
This may seem like a basic route to take as a YouTube influencer, but many new YouTubers may fail to understand how to get paid on YouTube via the partner program. There are benefits around every corner, and guidelines you need to follow in order to get approval.
Want to make serious money as a video influencer? Then you need to be a YouTube partner, because then you can access ad monetization, membership programs, merchandise sales, and Super Chat (we will get into that in a minute).
To get approval, you need to meet YouTube's Partner Program guidelines. This is where many YouTube influencers fail. The content you post needs to adhere to YouTube guidelines in order to leverage the benefits. The partner program guidelines include:
Have more than 4,000 watch hours in a year from organic sources
Be located in a YouTube partner eligible location
Be 18 years or older
Have over 1,000 subscribers on your channel
Have a Google AdSense account (linked to your channel)
Create advertiser-friendly video content
Obey all YouTube video content guidelines
The first way to get paid via the partner program once approved is ads. These ads look like this: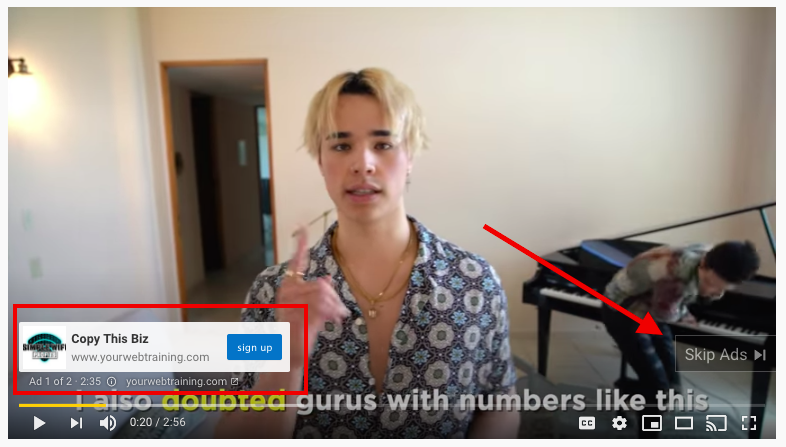 Do not wait to become an approved partner as a social media influencer. The benefits are very lucrative, such as Super Chat, which we will now discuss as a top how to get paid on YouTube secret.
3. Live stream and make money via Super Chat
Super Chat is a how to get paid on YouTube secret many YouTubers forget about, or don't utilize to cash in. This could be due to the fact that live streaming is a bit more difficult than creating a video and editing it for hours.
However, getting in front of that camera and going live could be quite profitable. In fact, you could make a few hundred to thousands of dollars for one live stream session. This is due to Super Chat, a YouTube Partner Program benefit.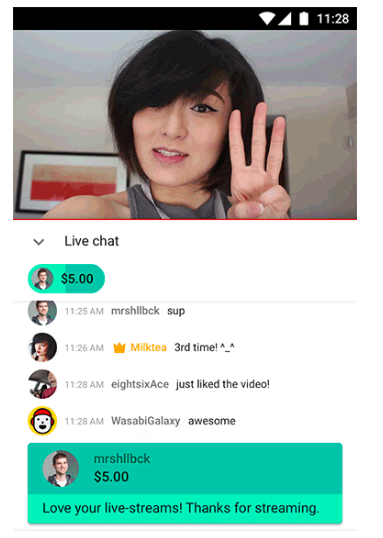 How does Super Chat work? It is actually pretty simple. You live stream and have a chat message board up and running. If a viewer wants to have his or her chat message at the top of the message board, they send you a donation in excess of $200.
4. Learn how to make money with a YouTube channel through brand sponsorships
One of the most profitable ways to make money on YouTube is to connect with brands and get paid promoting their brands, products, and/or services. Many influencers on YouTube can make serious cash when partnering with brands.
But connecting with brands and marketing agencies can be a bit difficult. You definitely need to have a few YouTube influencer aspects ready to go in order to get discovered and paid for brand sponsorships.
The good news is that you can make money via brand sponsorships as an influencer with less than 10,000 subscribers. You just need great engagement from a target audience a brand wants to reach.
Keep your content unique and fresh, reach out to brands regularly that you would like to partner with, and stay determined to open up this powerful revenue stream for social media influencers.
5. Team up with an expert influencer marketing platform like Scalefluence
Influencer marketing platforms are growing in popularity among social media influencers because they make growing their influence and landing lucrative brand sponsorships easy.
For instance, an expert influencer marketing platform will have a network of rands and marketing agencies looking for influencers across multiple industries and niches. They will also have relationships with brands that get influencers paid more for their creativity.
That is the power of influencer marketing platforms like Scalefluence. We have the expertise to take your influence to the next level. With access to top brands and agencies, we make sure our YouTube stars get paid without sacrificing creativity and personal brand.
Are you ready to learn more about how to get paid on YouTube? Sign up to Scalefluence today and unlock your earning potential.