Are you a video marketer with a Generation Z demographic? Does your business rely on younger consumers? With the increasingly smaller attention spans of the younger generation, you're likely scrambling to start using YouTube Shorts before you lose your audience to TikTok.
YouTube Shorts are YouTube's response to the powerhouse of TikTok, as TikTok was luring their users with their snackable and fun short-form videos. YouTube launched Shorts to over 2 billion monthly active users.
YouTube Shorts may just be the new-and-improved TikTok, and YouTube Shorts could be a fantastic way for you to share attention-grabbing, fun, and short videos with your YouTube subscribers and other audiences. If you're someone trying to get paid on YouTube, you have to keep up with the countless video trends, and right now it's short, shorter, and shorter.
The younger generations have increasingly shorter attention spans, and there's a rising demand for bite-sized videos. Today's youth want short-form content that is easy to consume. This is apparent in bite-sized content like Instagram Reels, Instagram Stories, or other social media videos.
Important YouTube Shorts Statistics
Below, we've outlined some important statistics that can help you on your journey to creating successful YouTube Shorts:
YouTube Shorts get 15 billion daily views.
Over 70% of YouTube watch time is done through mobile devices.
Over 70% of YouTube Shorts are longer than 15 seconds.
YouTube has a $100 million YouTube Shorts fund for content creators.
YouTube Shorts are used for gaining long-term subscribers.
If you're anxious to start appealing to the younger generations more successfully, you'll want to start using YouTube Shorts as soon as possible. Below, we'll review some tips on how to make YouTube Shorts, ideas for creative YouTube Shorts, and some of the best practices to follow for short-form video content.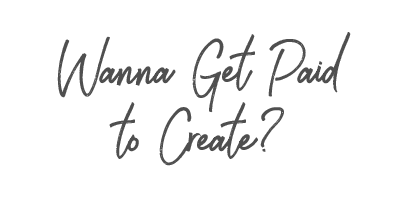 Steps to Create a YouTube Short
To create Shorts, you must sign in to your YouTube account on the YouTube mobile app. Then follow these easy steps:
Step 1: Tap the "+" Create symbol and choose Short.
Step 2: After landing on the page, you'll see the camera stating 15 seconds. You can tap on that to increase it to 60 seconds.
Step 3: You can opt for "Flip" as this switches between the front and rear cameras for recording.
Step 4: Select "Speed" to slow down or speed up the recording from .03 to 3x.
Step 5: If you want to record hands-free, tap the "Timer" and choose your countdown ranging from 3 to 20 seconds.
Step 6: Choose appropriate filters to spice up your recording.
Step 7: If you want an exciting background, pick the "Green Screen" option to replace the background with an image if you like.
Step 8: Tap the record button to begin recording, and tap it again to cease filming.
Step 9: Preview your short by clicking the check mark located in the bottom right. You can also opt to add more edits by adding filters, text, and music.
Step 10: Create a catchy title with a max of 100 characters, fix the settings, add #shorts for better engagement, then upload.
En voila! You are ready to rock out with the younger generation.
Requirements for YouTube Shorts
To upload YouTube Shorts to your channel, they must meet the following requirements:
The video timeline for YouTube Shorts must be under 60 seconds. It can be either one 60-second continuous video or several 15-second video clips combined.
They must be vertical videos.
Your video can utilize audio from YouTube's library or from another video, but only for up to 15 seconds.
Using the "Shorts Camera"
The "Shorts camera" has a default video length of 15 seconds. This means that the Shorts camera allows you to record videos up to 15 seconds long. The built-in timer is a helpful reminder to be quick. However, a few 15-second shots can be looped into one continuous video with a maximum of 60 seconds.
You can then add music or the audio of your choice, apply slow motion if you'd like to create that effect, speed up videos, and incorporate catchy messaging and text.
Ideas for YouTube Shorts
It may seem daunting because you only have 60 seconds or less to communicate your brand's message. That's not a lot of time to play with when creating Shorts.
Ironically, Shorts sometimes take even longer to create than long-form content, because it's not easy to communicate your message this quickly. To help you out, make sure your Shorts revolve around one central idea only. Keep it simple and don't complicate the message. Even if it is a short video, your video clip must feel like a complete story whether you intend to make people laugh, teach them something new, or inspire them. Decide which emotion you're wanting to trigger in the viewer. Check out these Shorts ideas below:
Do a quick tutorial of your brand's product to fun music

Share a stunning visual that captivates the eye

Summarize a blog post that performed well by repurposing its contents into a Short

Start a challenge people can share and join

Provide tips or hacks that viewers will want to share

Share interesting facts or shocking news

Create myth-busters

Conduct an experiment

Dramatize a compelling story

Create a comedic sketch
Whatever idea you decide to work with, it must fit nicely within 60 seconds or less. Create something unique that's worth watching, remembering, and sharing. More importantly, don't use Shorts as a promo trailer for your longer video on your main channel. That will just create redundancy. Instead, make sure that your viewers can take away something from watching your short clips. Give each of your Shorts its own meaning.
Tips for Creating Better Shorts
There are tons of catchy videos out there vying for your target audience's attention, so you must successfully break through the noise. If you want your Shorts to stand out amidst all the competition, create succinct, snappy, and stunning content that grabs and retains attention. Take a look at how you can make sure your Shorts pull their weight:
Create a Catchy Title
Every Short needs its own short and captivating title. High clicks and views start with catchy and compelling titles. After all, your title tells the viewers what's in your Shorts. Include #shorts for easy identification, too. And resist the urge to do click-bait because this can backfire on you.
Write a Compelling Video Description
Video descriptions that summarize your video in a catchy, charismatic way are great for audience retention. There are some people who will read descriptions of videos before deciding to watch the full-blown video. You can be sure that popular videos will have great video descriptions that add a little extra something to the video.
Utilize YouTube Shorts Editing Features
YouTube Shorts with features like filters, text, and catchy music are more engaging for channel viewers. The more time you spend putting effort into your Shorts content, the better it will be – just don't overdo it.
Having YouTube Shorts with a unique style will draw viewers – and eventually subscribers – to your YouTube channel.
Use Custom Thumbnails
Apart from the Shorts page, viewers can also view your short clips on their feeds. For this reason, you must have a high-quality, customized thumbnail for each short video. Use click-grabbing thumbnails to boost engagement.
Shorts are specifically curated to keep the scroll going. However, you can still hook your viewers to your brand by incorporating a strong call-to-action. Put this CTA in the comments and pin it on the top for easy access.
Optimize Stories
Promote your Shorts by putting them as highlights in your Stories. Don't forget to ask viewers within the story to subscribe and hit the notification button on your channel. You can also encourage them to leave comments for extra engagement.
Strive for Consistency
Consistency is key with Shorts, just as it is with other social media platforms. Posting only one Short per month isn't likely to garner your desired results. Instead, create a weekly schedule and implement it. The frequency will depend on your overall goals. On top of that, make sure the quality of your content is always consistent.
No Time Like the Present to Start Making YouTube Shorts!
The best way to learn how to use Shorts is to just get started and play around with them. Make some test videos and get a feel for how it works. When you're ready, you can create the first Short that you'll publicly share with the world.
Creating YouTube Shorts for your channel subscribers is a great cost-effective video marketing strategy. If you're not sure where to start, that's okay! We've got your back. Sign up with Scalefluence today and become a YouTube star in no time.
May the Shorts be with you!