The Instagram app is one of the most popular social media platforms in today's digital era. And popular is a bit of an understatement. You probably know this. It's the reason why your business has an Instagram page needs to learn how to gain more followers on Instagram.
But what's the condition of your Instagram? Is the page optimized? Are you posting high-quality content regularly? How many followers do you currently have? These are all very important questions you need to ask if you want to increase your follower count and begin to make money from Instagram.
Why? Instagram has over 2 billion monthly users.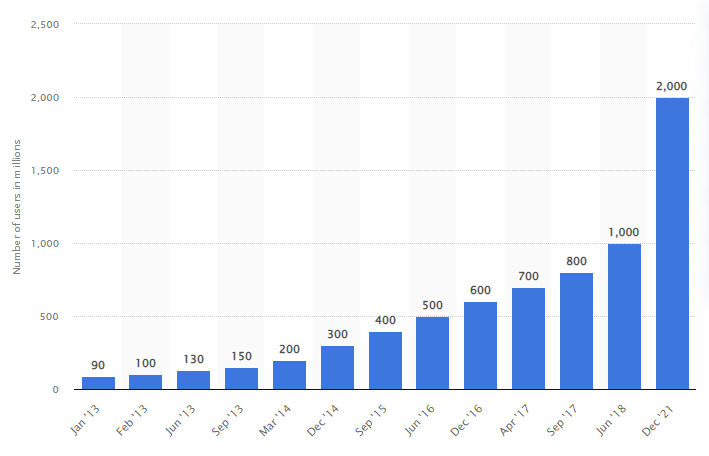 That's a billion people your business can access 24/7, all because of that little innovative rectangular mobile device users carry with them, sleep next to, and check continuously throughout the day. A few other compelling Instagram statistics are:
500 million people are active on the platform daily
95 percent of Instagram users also use YouTube
71 percent of Instagram users are under 35
35 percent of adults online use Instagram
The above stats are great, right? Well, not so fast. You can and should use Instagram to gain Instagram followers for your page and build leads.
The problem with Instagram is that you're not the only genius in the room.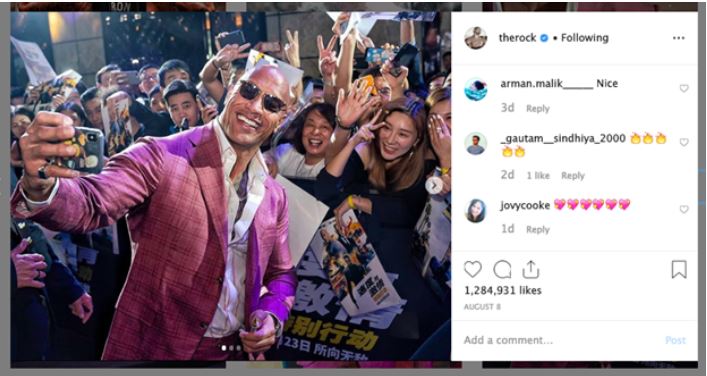 Did you know that there are more than 25 million business profiles on Instagram? There are also 95 million or so posts made daily on the social network. This is what makes growing your followers important, and doing so by any means possible, like leveraging influencer marketing.
We will get into that and Instagram influencers shortly. There are several best practices that you should be aware of that will help you gain real Instagram followers for your business and begin to make money, but the list below can serve as your quick guide to getting started. Let's dive in!
Start With Optimizing Your Instagram Page
Hopping right into posting more, or creating valuable visual content for your page is not the wrong answer. However, you want to be sure that your page is looking good, informative, and optimized when someone lands on it. This is where you should begin when looking at ways to get more Instagram followers.
Like your website, your Instagram account is the face of your business in the realm of social media. It's your brand page. And with everything branding, it needs to represent your business in the best, most strategic way possible.
Ensure your business description is updated. You need to have a branded username, a cool profile photo, branded hashtag, and most importantly, a link to your website.
It should look something like this:

Leverage Video Content — It's What The People Want
Once your Instagram business page is optimized and looking good, it's time to think about the type of content you're sharing with the masses for consumption. The number one choice for content creation in today's social space is video.
Like this one from Kayla Itsines, a popular fitness influencer: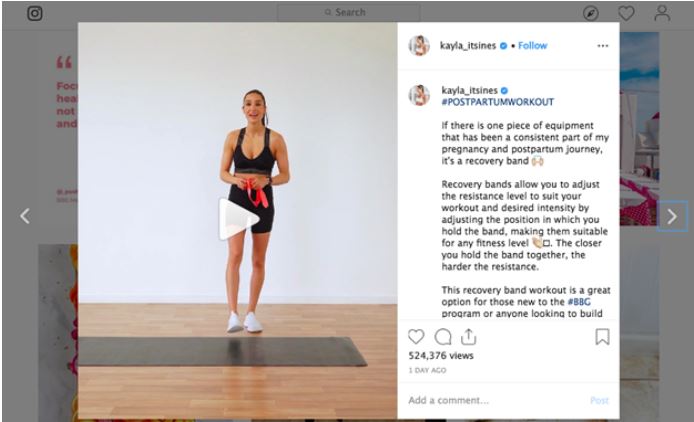 You can shoot a short video of your business' office, team members who are totally fine with being filmed, asking customers to send in videos, and more. Or you can team up with an Instagram influencer that knows all about video, introducing your brand to his or her followers.
Sharpie paired their iconic markers with the talents of an artist to make this clever video post attract 27,000+ views: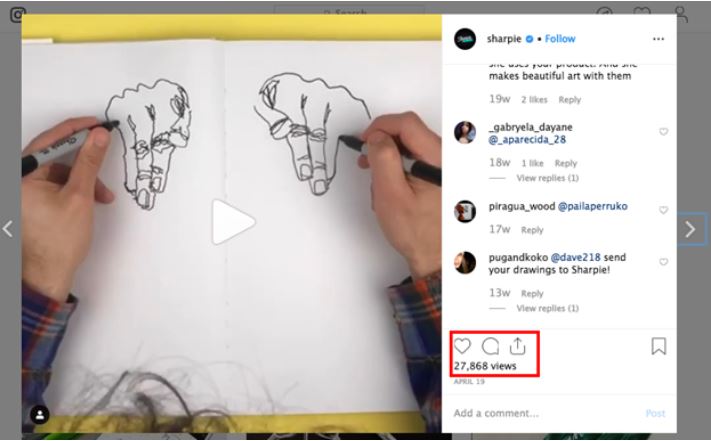 Instagram is not immune to the growing desire for more video content. Videos are great for users, especially on Instagram, because videos bring followers closer to their favorite Instagram influencers.
For influencers, videos are valuable. It can increase your engagement rate by leaps and bounds, and help you get followers on Instagram.
Here are a few Instagram video statistics that you need to know:
Top influencer post up to 7 Instagram Stories daily
Sponsored Instagram video posts net 3 times more comments than image posts
Top publishers are increasing videos by 90 percent
Instagram Stories get 9 times more searches than Snapchat
Those are pretty clear calls to action when it comes to posting more videos as an Instagram influencer, especially Stories like this one from @lipstickfever . . .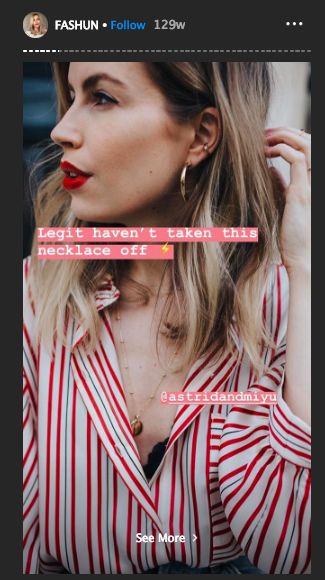 This micro-influencer also utilizes the power of video in her regular posts too . . .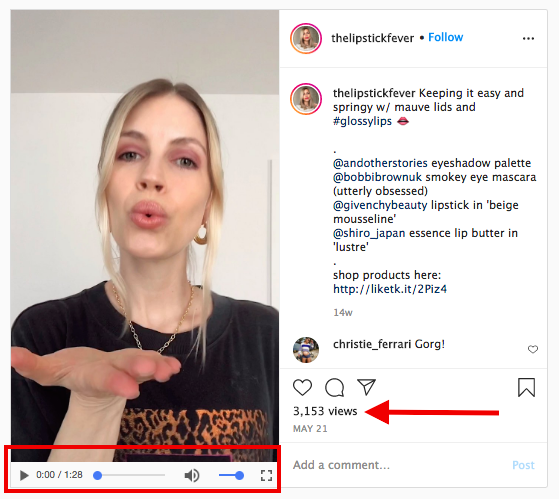 This beauty video tip netted 3,153 views and 26 comments. If you do the math, this one video had an engagement rate of 5.67 percent. That is exceptional compared to the average engagement rate of 2.1 percent for most influencers.en
Post Often and Be Consistent With Your Posting Schedule
Instagram is a different social media channel than most. When you post on your business page, that post only has an organic reach life of maybe an hour, possibly two if it's not a viral post. This means you need to post often, and on a schedule to get more Instagram followers. If you post consistently, you will pop up more often on users' Instagram feed, thus increasing your follower count.
According to one study, posting seven times a week or more can increase your number of followers by 56 percent . . .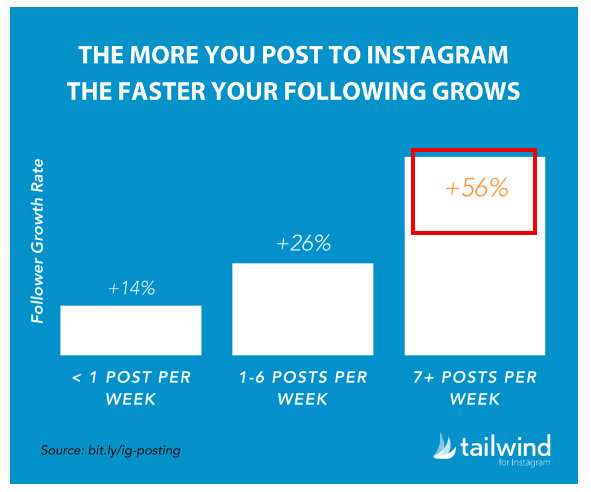 Posting consistently on your Instagram account can also boost your likes and engagement. For instance, doubling your posting frequency can increase your engagement by up to 19 percent . . .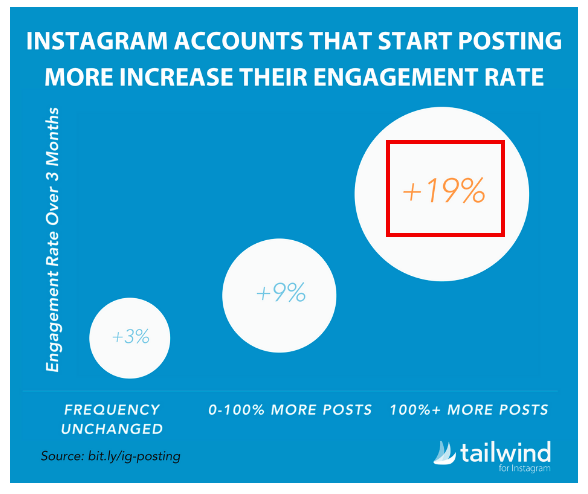 Want to get more followers on Instagram? Create a posting schedule and try to increase your post frequency. Just be sure you are still posting quality content.
This can be challenging for some businesses. For Instagram, you need to shoot a video or create an image, develop some content, think of 10 to 20 hashtags, and then rinse and repeat multiple times a day. It's time-consuming – unless you hire someone.
But what's the ROI positive outcome? It could be big. If you are creating great posts that speak to your audience, entice visually, and spark engagement 10 times a day, you can grow your business follower count fast and begin to make money via Instagram. You do, however, need to be delivering value.
Stop Selling and Deliver Value With Every Post
It's interesting to see just how spammy businesses can be on social media. It is called "social" media for a reason, but instead of being social, businesses are one sided with daily sales pitches. To get real Instagram followers, you need to stop selling.
This can be a very hard concept to grasp at first – after all, you're trying to use Instagram to make money. However, with a bit of practice, it gets easier. Why does it get easier? Your Instagram posts that deliver value to people online start converting.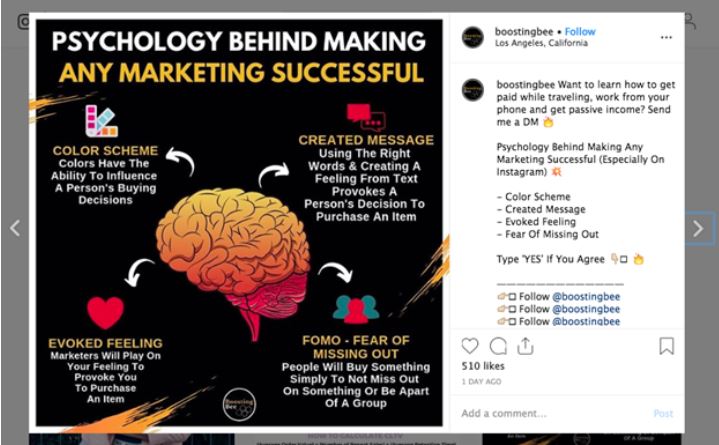 There is not one bit of sales content in the above post by Boostingbee. And it worked, driving 500+ likes and hundreds of followers.
Get Followers On Instagram With Stories Highlights
Leveraging Instagram Stories is getting money from Instagram must-do. Stories can also help you get more Instagram followers when you organize your Stories for Stories Highlights.
What are Highlights exactly? Highlights is an Instagram profile feature that puts all your Stories in bite-size sections, placed front and center under your Instagram bio. Here's what Stories Highlights looks like via Instagram micro-influencer @yogawithadriana . . .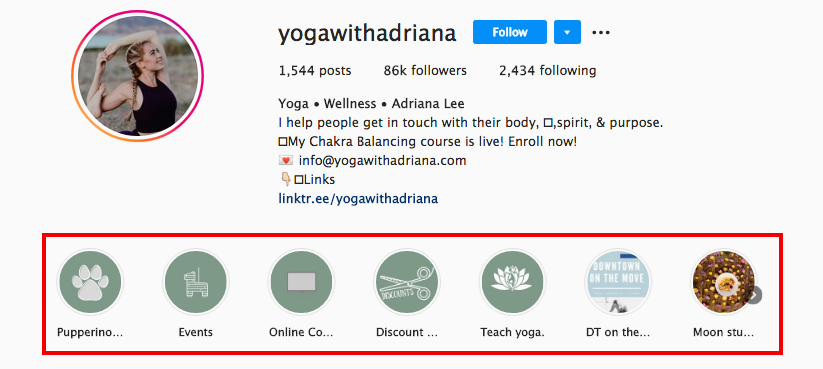 You can see that there are a number of unique sections for users to explore more. This can entice users to tap "follow" when they discover your Instagram account.
The Highlights feature also gives your Stories longer life on the social media channel. Instead of Stories lasting 24 hours, they can be placed in Highlights. This is an easy to employ tip for any influencer.
Here are a few Stories Highlights best practices to get more followers:
Organize your Stories into themes (travel, lifestyle, products, etc.)
Create trailers for your Stories to entice users even more
Utilize the power of video to create compelling Highlights reels
Swipe up should be in play to promote and sell products
Leverage Instagram Stories Highlights to get more followers and you will quickly learn how to get paid for Instagram posts.
Localize Your Instagram Content
Local search is used on Instagram. If you get local with your tags or hashtags, you can certainly attract more followers. For example, if someone wanted to connect with an influencer in Chicago, they simply search #Chicago . . .

This Instagram travel influencer uses location hashtags to attract more followers across the globe . . .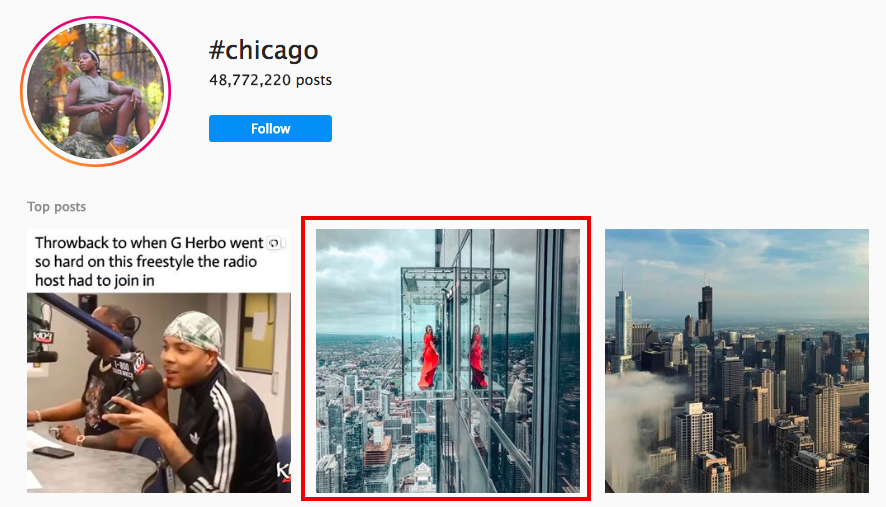 From Chicago to Nepal, tagging those posts with a location has grown Instagram influencer @damestravel follower count to over 230,000 . . .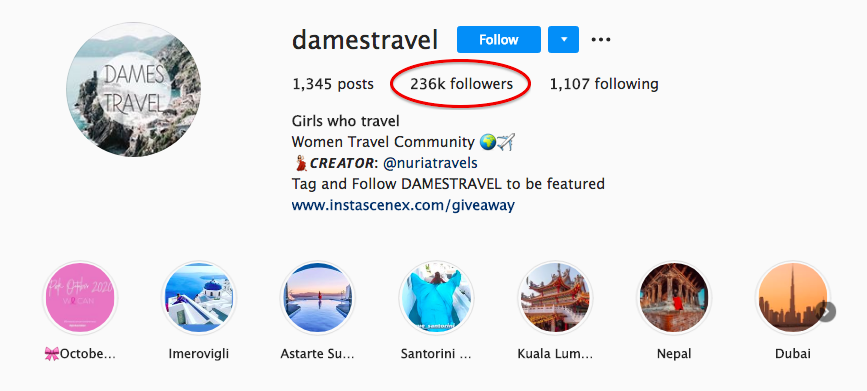 Next time you are out and about, tag your post with a location to get more followers on Instagram.
Don't Underestimate the Power of Instagram Reels
With the booming popularity of TikTok, Instagram Reels are a force to be reckoned with – and knowing how to keep up with the latest trends and editing tools will pay off in the short and long term. Instagram Reels provide a wealth of engagement for potential followers and increase your chances of follower growth.
Reels are an increasingly popular tool that the top influencers are using for engagement. You don't need to just rely on high-quality photos anymore to make it big on this social media platform. Just find out what people are interested in and make a few-second-long video that incorporates your fun personality!
Simply Ask Instagram Users To Follow You — But Do It Right
This may seem too obvious, but not many Instagram influencers ask users to follow them. YouTubers do it, so why not Instagram influencers? Well, one reason is that for this to work, it needs to be done tactfully.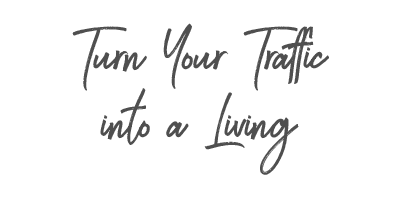 You certainly can ask users to follow you in every post. You can even use hashtags like #follow4follow or #followback.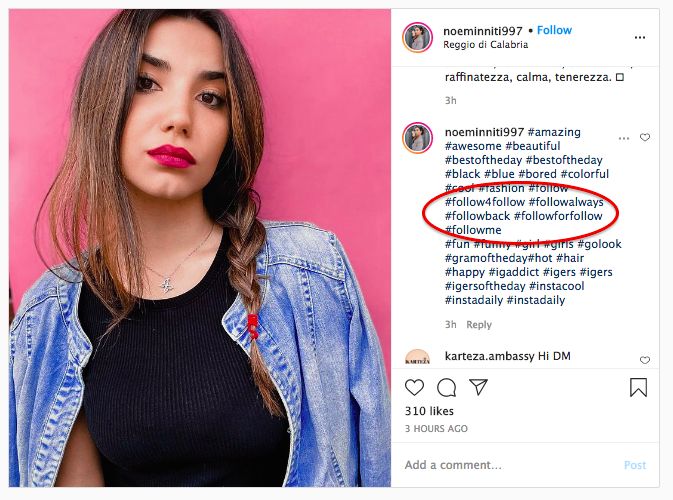 This will not work!
And if it does, you will find your engagement rate going way down per post, since followers will not be true followers.
The way to ask users to follow you the right way is via video and in a very sincere way. This often works best when you post a personal or more meaningful video, rather than the usual product review, or lifestyle happenings.
Get personal, share something about your business, make a connection, and then ask for users to follow you at the end of the video. Chances are, if they watched the entire video, they will follow you, and be a loyal follower.
Find Out What's Trending At The Moment And Post About It
This is a great way to raise your Instagram influencer brand awareness. Trends are just as the name entails, things trending, topics people on social media are talking about.
Finding these trends as they first pop up can drive serious views to a post, and subsequently get you more followers. The trends you choose to hop on and post about vary by niche.
Trends can also be a specific day of the year as well. These types of trends are often accompanied by popular hashtags. For example, #nationalcupcakeday. Here's how micro-influencer @ourgalchloe owned this trend . . .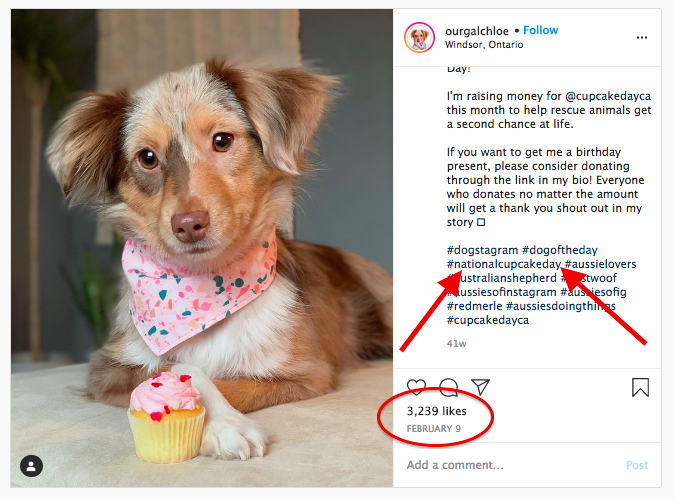 This post got an amazing engagement rate of 13.3 percent. And who knows how many followers. Not bad for jumping on a quick trend.
Go Live For Your Followers — And Get More Followers
Going Live on Instagram is a great way to connect with your followers in a meaningful way. You can do Q&A sessions Live, you can perform a new song if that's your niche. Whatever it is, Instagram followers love it when their favorite influencers go Live.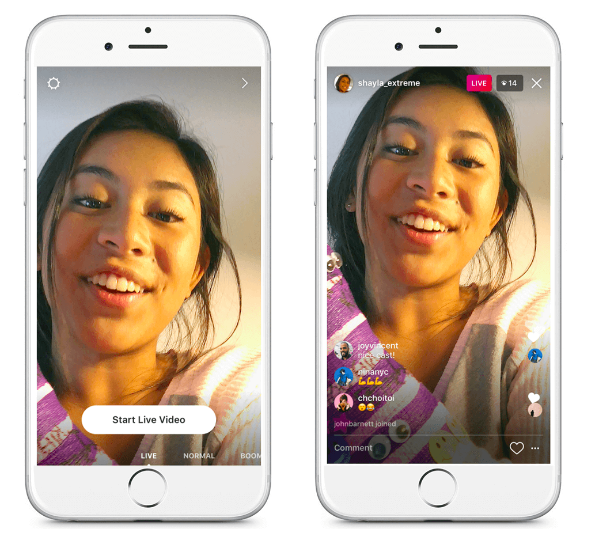 But wait, if they are already your followers, why care? Don't you need new followers? You do, and by keeping a strong connection with your current followers will lead to netting new followers. A lot of them.
How? Why do people turn to social media influencers to find new products, services, and even new brands? They trust influencers, and they view influencers like peers. You could even compare influencers to friends for some followers.
When a friend talks about your Live post on Instagram, those friends will probably check you out and follow you. It is that simple. Word of mouth is the number one way to drum up loyal followers.
Instagram also announced that users will be able to go live for up to four hours very soon. According to The Verge:
"Generally, people are substituting live-streaming in for anything they did in-person, including shopping, so Instagram is giving more time to do that. At the same time, the company is hoping live videos will keep people in the app for longer, especially given that lives are something they can't watch at any other time."
Utilize Hashtags To Help Users Find Your Content
If you wish to get more Instagram followers, especially more real Instagram followers, you need to amp up the number of views your post will get. To do this, you need to utilize the power of hashtags. You probably already drop a hashtag or two for each post to your business page, but there are much more hashtag game specifics.
Hashtags are essentially the keywords of Instagram and most other social media channels. This is what makes utilizing hashtags so important for influencers learning how to grow their following and understanding how to get money from Instagram.
Hashtags are critical to getting more followers because they allow users to find you. For example, a yoga influencer can utilize hashtags like #yoga, #beginneryoga, #yogatraining, and other hashtags that yoga enthusiasts on Instagram follow.
Here's an example from Instagram micro-influencer @zenbaby.yoga . . .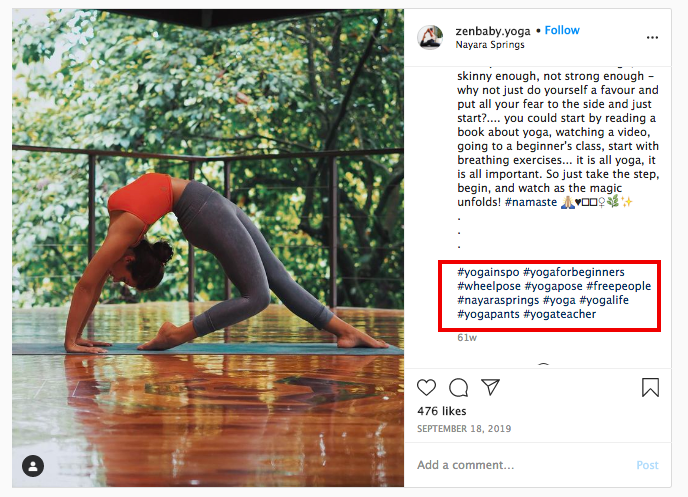 Hashtags can have a big-time impact when it comes to building your follower count, as well as getting paid as an influencer.
If you had a coffee shop in New York, you would most likely use #coffee #coffeetime #coffeeaddict, or basically any hashtag related to coffee. Take a look at the posts under the #Baristadaily hashtag for more examples of highly engaging hashtags.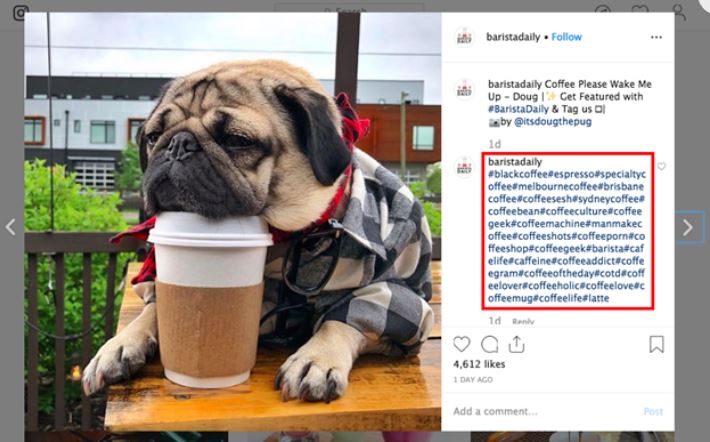 You can find hashtags via hashtag platforms like Display Purposes or apps like AutoHash.
Engage Back With Your Instagram Audience
Engagement is important to you as an Instagram influencer. It has become one of the top metrics for brands looking to hire influencers for lucrative sponsored posts. However, engagement needs to be a two-way street if you want to get paid for Instagram posts.
If you engage back with your audience, you will find your follower count rising faster. This is due to your celebrity influencer status among your fans, whether you have 50,000 followers or 5,000. You are important to them.
When you engage back, you can bet they will share it among family, friends, colleagues, and their Instagram followers. What happens next? Those who see it will check your profile out and most likely follow you.
One simple engagement like this one from @sweatandtell can add hundreds of new followers . . .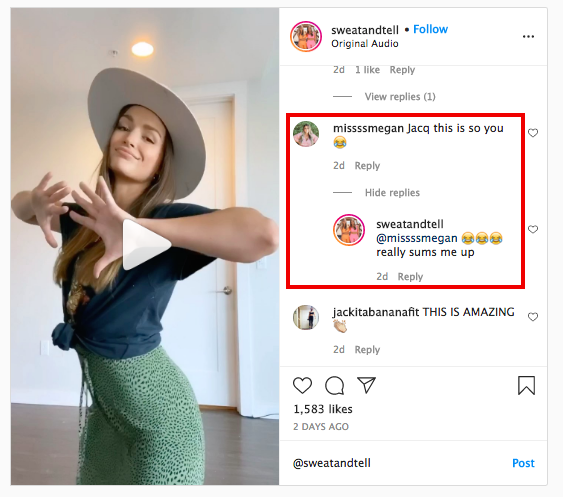 This video post received over 100 comments, so it can be a bit time-consuming to reply to all your post's comments. But it will be worth it to grow your follower count big time.
Tell A Story In Instagram Post Captions
The text caption for Instagram posts is not just an add on no one cares about. It is a space to tell an important story, maybe even get personal with your audience.
A longer post caption can entice more users to become followers, because a connection can be sparked between Instagram user and influencer. Here's what this looks like from travel influencer @travelmadmum . . .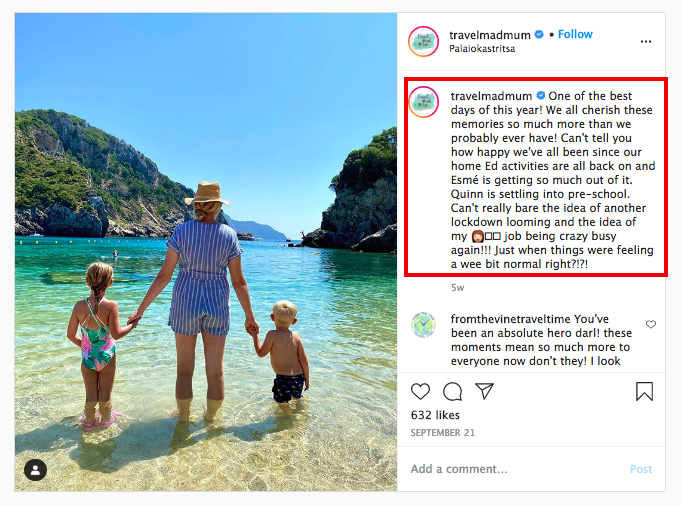 This influencer lets her audience in and touches on topics that many moms are dealing with — Kids, home, education, and work.
You certainly don't need to write an ebook every post. But let users in and give them substance behind the image. Don't worry if you're not much of a writer, because people are more interested in the story, and not the grammar.
Give this tip a try, you may be surprised by the results.
Team Up With Other Instagram Influencers In Your Niche
Last, but not least, teaming up with other influencers can net you a good amount of new followers. However, you need to be willing to share, because your collaboration partner will be getting some of your followers too.
This may seem like helping the competition, but it really isn't. Most users follow more than one influencer in a specific niche. Some users may be following up to ten influencers in a specific niche.
Why? Variety!
If you think you're the only lifestyle influencer your Instagram followers are following, think again. So to amp up your followers, connect with a like-minded influencer and collaborate.
Here's an influencer duo crushing it in the fitness, health, and lifestyle space . . .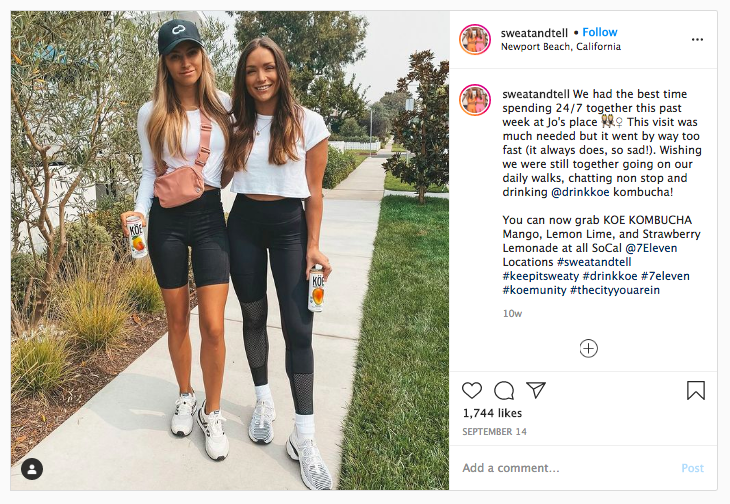 These influencers are on their way to mid-tier influence fast. You can do the same by collaborating with others and sharing followers.
Do Influencer Marketing For Your Business
Using Influencer marketing and leveraging the built-in audience of Instagram influencers to boost your business is no secret. In fact, IM has become one of the most ROI-positive ways to attract more attention on social media.
Did you know that nearly half of consumers rely on influencer recommendations? According to a Tomoson report, influencers earn businesses $6.50 per every dollar spent on an influencer marketing campaign.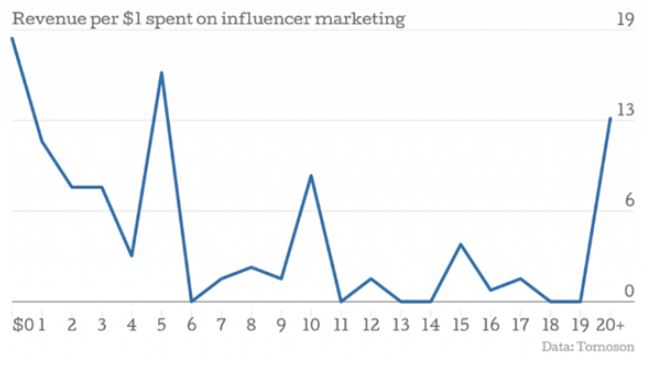 And influencers are pretty good at promoting products, like the below colorful promotion for flavored water.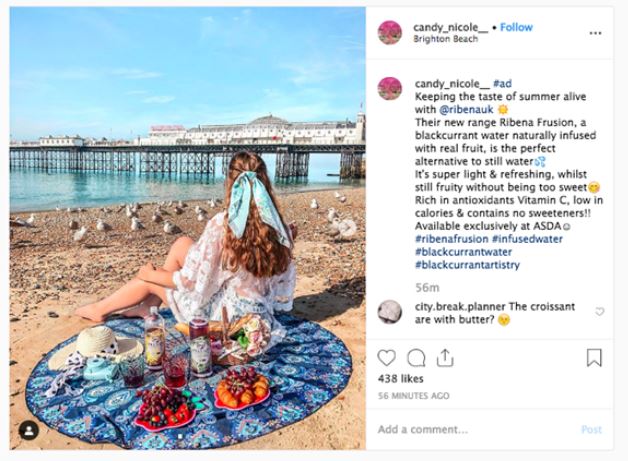 The aim when using IG influencers is to match your brand or products with their audience. For instance, you wouldn't use a vegan influencer to get more Instagram followers for your red meat burger and beer business. Well, you could, but you would be better off just burning your influencer marketing budget instead.
There's a lot of hard work that goes into finding and qualifying an Instagram influencer. You need to:
● Look at how many followers they have (and know how to identify fake followers)
● Research if they have posted similar products like yours in the past
● Look at the engagement of posts, going back at least 2-3 months
● Contact the influencer and negotiate price
● Collaborate on the post for the influencer marketing campaign
● Send the influencer the product for free
● And the list of management and must-dos go on and on
The good news is that influencer marketing for your Instagram business page can be a whole lot easier when using a professional influencer database.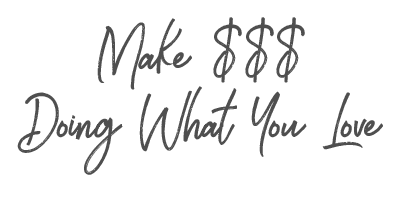 Use a marketing hub to connect with Instagram influencers
Using an influencer database can take the guesswork out of connecting with an Instagram influencer for your business and set you on the path to more quickly accumulating real followers. When using an influencer marketing hub, you are eliminating the friction that many consumers have when they see branded posts on their favorite social media.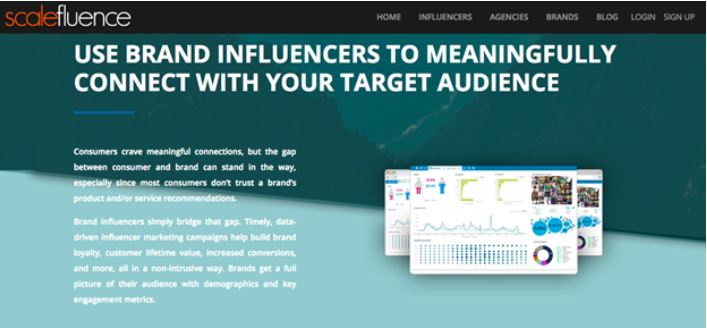 Marketing hubs do the due diligence you don't have the time for. Using Instagram influencers, expand your page reach and drive followers that are truly interested in your business, products, and services. There are also several other advantages:
Engage with your audience
Engagement is not a one-way street. You need to engage with users that are engaging with your business on social media. For instance, interacting with users that engage with your posts. One of the best ways to get more Instagram followers is to comment on comments. And in a meaningful way, not simply an emoji.
Consistent posting
We touched on how important it is to post consistently above. Since it's difficult to manage this with so many other tasks on your plate, let the influencer marketing hub do it for you. Not only will you be pumping out content more often, but your business page will also be providing quality, actionable content your target audience craves. They will consume and follow you to get more great tips, news, ideas, and more.
Creating attention-grabbing posts
Social media is all about attention. And since we live in a visual world, it's essential to create visually enticing posts. This could be curated images, gifs, video art, infographics, and the list goes on. Use visual content that speaks to your target audience for maximum followers.
Solving your business's Instagram puzzle
The above tips to gain real Instagram followers can be your starting point. Be honest about your Instagram game and get the help your business needs to grow across multiple channels. The digital age is not one-dimensional, particularly when it comes to social networking. It's a time when businesses need to be seen and heard in as many online spaces as possible.
And at scale — Scalefluence your business!