If you've started a YouTube channel and you know how to be strategic, you're probably looking at an exciting new revenue stream with limitless potential. Getting paid on YouTube is easily achievable thanks to its massive user base, and thanks to the fact that video content is consumed more than any other type of content out there.
With over 2 billion monthly active users, YouTube is the second largest search engine in the world next to Google, and Google owns YouTube which only increases its visibility.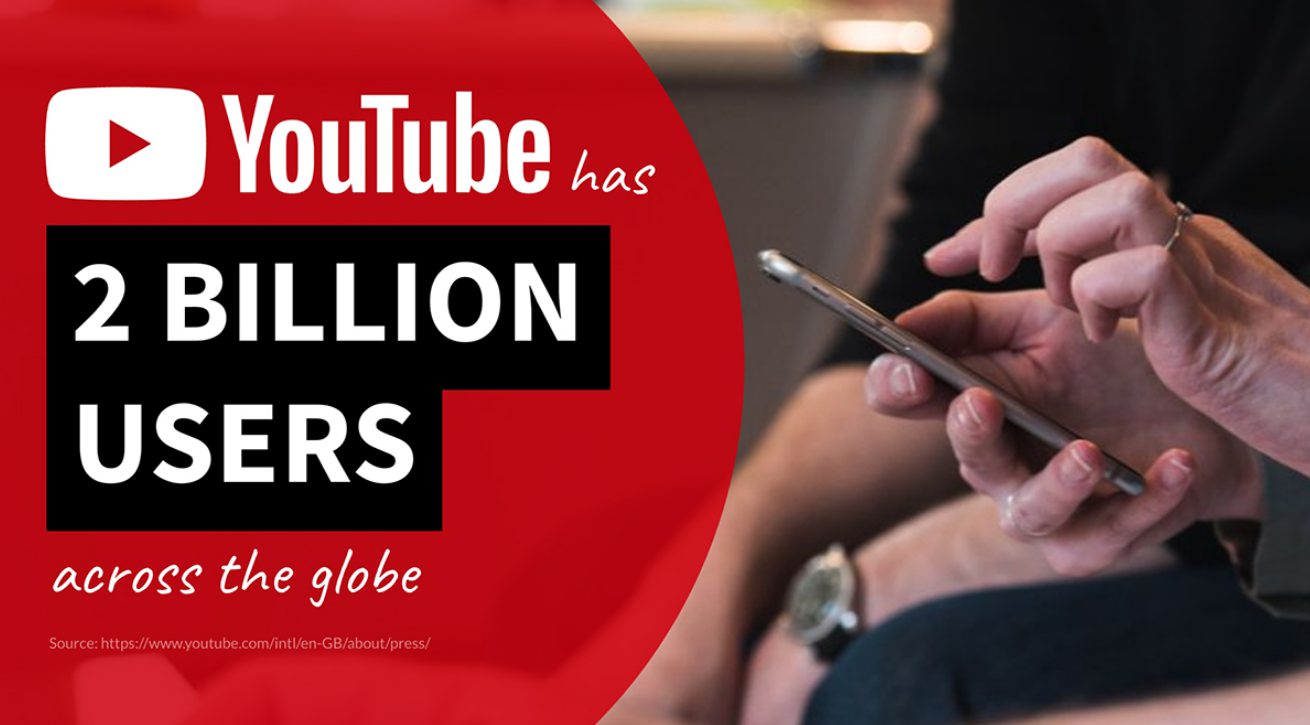 Source: Visme.co
When you consider how many people around the world watch YouTube, it's a given that you'll also wonder how to make money with a YouTube channel. Over 1 billion hours of YouTube videos are watched every single day.
Video is the most consumed type of content online. Why do you think Instagram added stories, IGTV and reels? To keep up with the rise of video marketing, of course. People around the world go to YouTube every day to find information, advice, inspiration, solutions to problems, entertainment and even for help making purchasing decisions.

According to HubSpot's 2020 marketing report, 90% of customers report that product videos help them make purchasing decisions. Brands can't ignore stats like these, which is why most brands use influencers with a YouTube channel to promote their products.
It takes a lot of time, effort and energy to create a quality YouTube video. You deserve to get paid. Your time is valuable. If you're knowledgeable in a particular niche, your expertise and influence are very valuable as well.
How much you're getting paid on YouTube is largely based on your number of YouTube views. If you're wondering how to get paid for YouTube views, remember that more views equals more potential ad clicks. Be sure to sign up for Google AdSense and become a YouTube Partner so that you can get paid per click (on video advertisements.)
In general, to grow your YouTube channel to a point where making money gets easier, you'll need to build an audience. How? By choosing a niche audience, uploading new videos to your channel consistently, maintaining high standards for the quality of your content, using the right keywords in your video titles as part of an SEO strategy, and adhering to YouTube's community guidelines and rules. But that's not all you need to know.
How Long Does it Take to Start Getting Paid on YouTube?
Your YouTube channel won't be profitable right away, so it's crucial that you're not easily discouraged, and capable of being dedicated and patient.
You can start getting paid on YouTube within months of starting your channel, but it could take a little longer to start making real money. It's different for everyone, but one thing's for sure: You don't have to be a YouTube star with millions of subscribers to make good money on YouTube. Plenty of micro-influencers with under 5,000 subscribers are getting paid on YouTube, as many brands prefer to work with micro-influencers who have a small but loyal audience.
You can grow your channel faster by asking friends and family to share it, and asking your viewers to take action. For faster growth, have a call-to-action at the end of every video where you ask your viewers to share the video, comment on the video, and subscribe to your channel. YouTube recognizes these behaviors as evidence that your video must be great. Your videos will therefore be ranked higher.
Now is a good time to grow your YouTube channel, since the pandemic has more people staying at home watching YouTube. Just remember to be patient while your channel is still young and growing. Keep uploading videos consistently, even if only 5 people are watching them. If you keep at it, soon you'll be getting paid on YouTube.
You can make money on YouTube using affiliate marketing, but this particular strategy doesn't work as well if you don't have a huge following. We'll instead focus on some other great ways to get paid for your YouTube videos.
You'll make the most money on YouTube when a brand pays you to post a sponsored video. However, there are many other ways to make money on YouTube, too. Let's discuss some of the best ways to make money with a YouTube channel:
1. Start by Investing in Yourself
You've heard the expression, You have to spend money to make money. Well, this definitely applies to making money on YouTube. You'll give yourself a competitive advantage if your content is of very high quality, but to achieve this, you might have to invest in yourself so that you can put your best foot forward. Do you want to make money on YouTube? Start by investing in yourself – and your budding YouTube channel – by purchasing what's required to create quality content. It's worth the investment to get good video editing software or to pay for freelance video editing services. You might also invest in some awesome lighting equipment, audio equipment (such as a quality microphone), camera equipment, or even the services of a copywriter who specializes in writing YouTube scripts.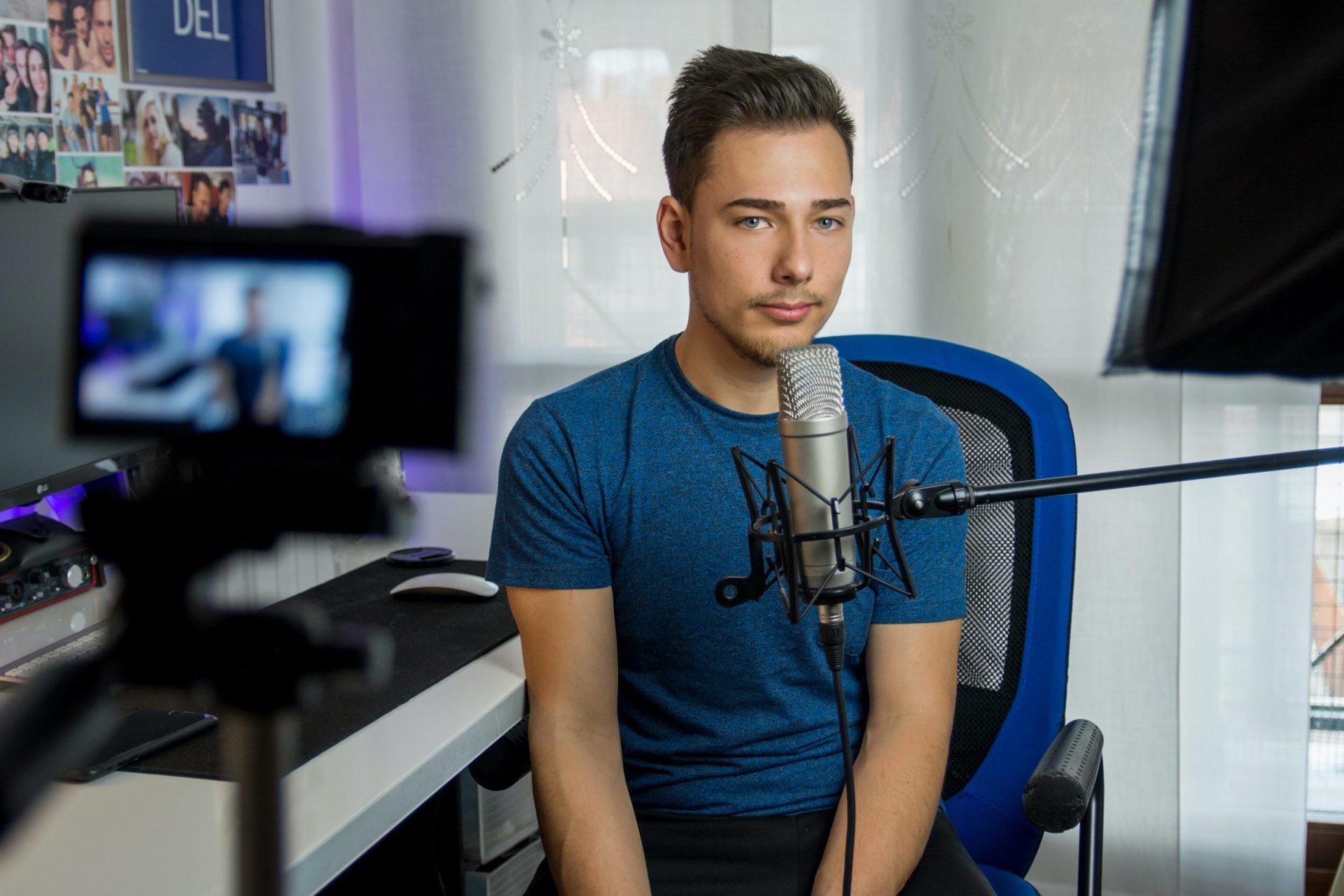 Source: Unsplash What you invest in greatly depends on what your own natural skills are. If you're a naturally skilled writer and you're already great at writing video scripts, you won't need to invest in the services of a copywriter. But what if there are other aspects of YouTubing that you're not confident about?
Perhaps you'll decide to invest in a course about YouTube marketing. Or, maybe you're someone who feels uncomfortable on camera, and therefore needs to invest in media training to become more confident in front of the camera.
2. Go After a Niche Market
If you want to stand out in an oversaturated space such as YouTube, it's best to center your videos around a very niche audience. Your target market would therefore be a very specific group of individuals with very specific interests. Niche marketing is a strategy that focuses on a unique target market, and we see this strategy being successful everywhere, not just on YouTube. For example, let's say you're interested in getting eyelash extensions. Plenty of hair salons and beauty salons also offer an eyelash extensions service. However, there are also some shops in your neighborhood that only offer eyelash extensions. Nothing else. They've chosen a niche market. Their logo, store decor, and marketing, therefore, can be strictly about eyelashes. Suddenly, they appear to be a company that specializes in eyelash extensions. By going niche, they've successfully positioned themselves as experts, and you're more likely to book with them.
As an influencer on YouTube who doesn't know which niche to choose, could ask themselves these questions:
What am I naturally skilled or gifted at?
What do I get passionate speaking about?
What subject matters am I most knowledgeable on?
What specific niche market is lacking content, within the broader market I've chosen?
Perhaps you were interested in starting a YouTube channel about cooking, but now that you know about the power of niche marketing, you're realizing you should choose something more niche. Something like strictly Keto-friendly meals, for example.
Similarly, a YouTuber who does makeup tutorials could become niche by using strictly vegan beauty products. Many women who love trying out new makeup, want vegan makeup that has not been tested on animals and has no animal products or byproducts in the ingredients. A dating coach who gives advice on YouTube could find various ways of narrowing their audience to a loyal niche group. For example, they could focus on videos strictly about how to get your ex back, which could include similar topics such as how to get over your ex, how to convince your ex to be friends, and the list goes on and on. If you think about it, most brands are looking to target a very specific audience. They'll therefore look for great YouTubers who fit that niche. So, if you chose a popular niche, you'll be even more likely to attract brands for sponsorship deals.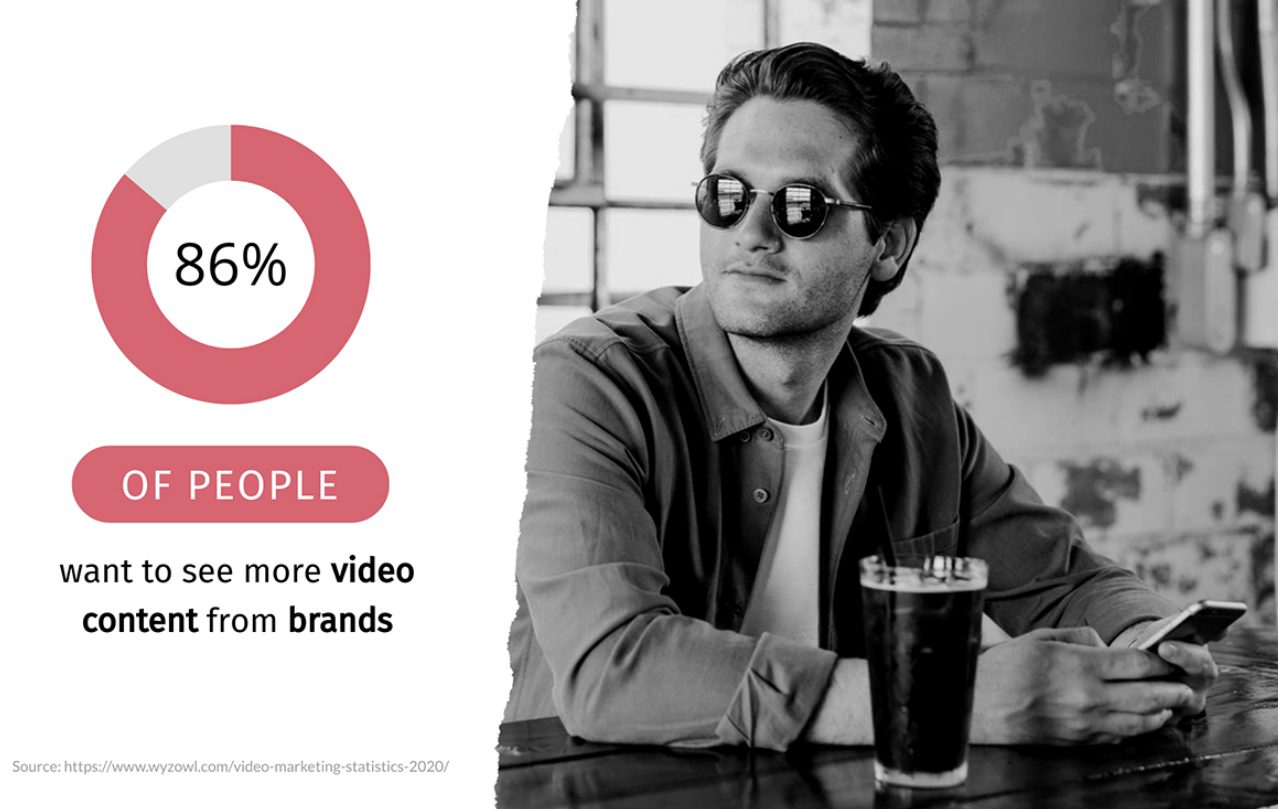 Source: Visme.co
3. Commit to a Consistent Schedule of Posting New, High-Quality Content Regularly
This is where it can start to get tough for some people. Consistently posting new content is one of the best strategies to grow your YouTube channel, and yes it requires commitment and effort. There's no need to overwhelm yourself, however, by trying to post a new video every day. Instead, you can commit to a new video being ready to upload every Wednesday and Sunday, for example. If twice per week still sounds too tough for you, one new video per week is enough, as long as you're consistent and reliable with this schedule.
The videos you post must be of high-quality. This is what attracts brands that may want to sponsor you. So, what contributes to the quality of a video? For one thing, the topic. You have to research what types of topics your target audience likes. Perhaps they like "how to" videos with demonstrations and education. Ensure your video title and description contains keywords they'd search for, since YouTube is a search engine where people go to find information.
High-quality videos also require aesthetically-pleasing backgrounds, good lighting, text prompts, visuals, and your script must be engaging. Pay attention to your voice and ensure you're not speaking too loudly or too softly, nor are you speaking too slow or too fast. Ensure your body language is friendly and approachable. Smile and show off your bright personality.
Get your audience to fall in love with you, by writing an engaging and informative script, being charismatic on camera, and providing useful information, advice or knowledge. If your audience loves you, you'll be more likely to find success encouraging fan funding.
When you start coming up with fantastic video ideas for your channel that fit your niche, you might end up recording 6 videos in one day because you're feeling excited and motivated. That's a great thing, because when you pre-record several videos at once, you'll be much less stressed about sticking to your posting schedule. This also gives you more time to edit your videos to perfection before they're released on your channel.
4. Sign Up For Google AdSense and Become a YouTube Partner
You can't become a YouTube Partner without first signing up for Google Adsense. Here are the main things you need in order to be approved by YouTube as a YouTube Partner:
Have more than 4,000 watch hours in the past 12 months that are organic, not paid
Be located in a YouTube partner eligible location
Be 18 years or older
Have at least 1,000 subscribers on your channel
Have a Google AdSense account (linked to your channel)
Create advertiser-friendly video content that follows YouTube's community guidelines
Obey all of YouTube's rules, regulations, and video content guidelines.
There are many benefits of becoming a YouTube partner. For one thing, YouTube will start putting ads on your videos, and you can get paid (per click) for these ads. YouTube's criteria for billing advertisers is that a viewer must click an ad or watch the ad in full (10, 15, or 30 seconds) for you to get paid.
When you become a YouTube partner, you can also get YouTube Premium revenue. When YouTube Premium members watch your videos, you'll automatically get paid a portion of their subscription fee.
Remember that to get approval as a YouTube partner, you need to meet YouTube's Partner Program guidelines. The content you post needs to adhere to YouTube guidelines, and since YouTube has so many rules and regulations, you must read through these guidelines before you start creating videos.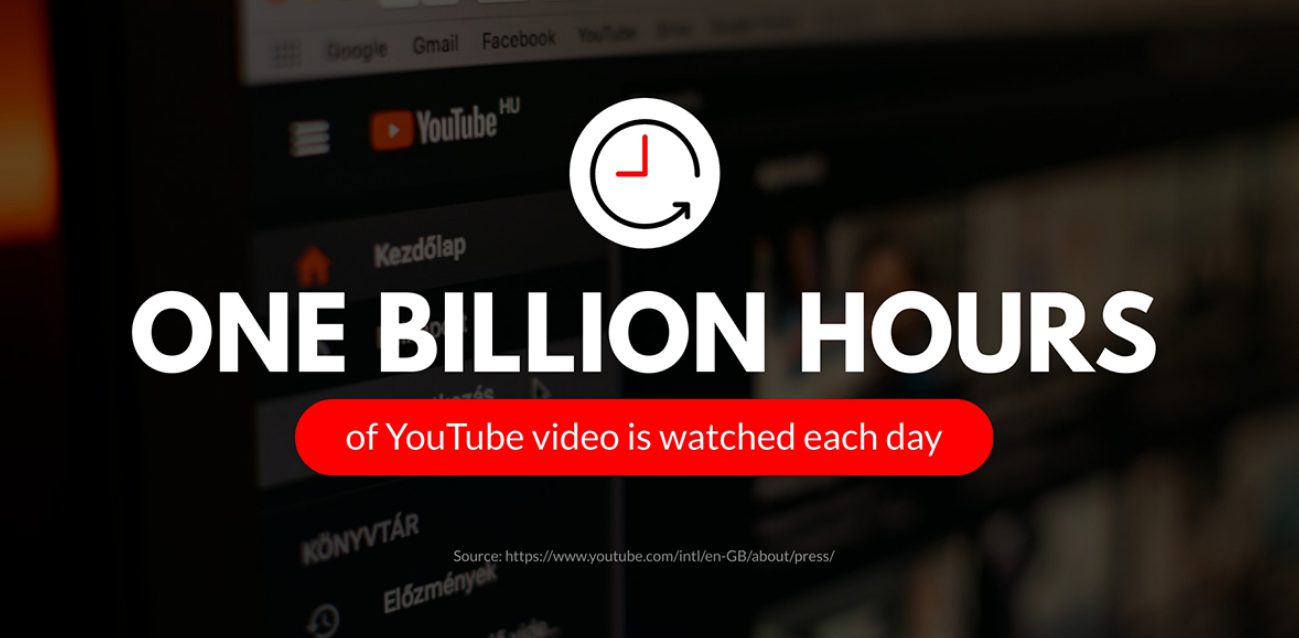 Source: Visme.co
5. Sell Your Own Product or Service
Many studies have proven that your target audience feels most connected to you through your video content compared to anything else. Videos make your viewers feel like they know you. They resonate with you, bond with you, and trust you. That's why YouTube is the perfect platform to sell something and start getting paid on YouTube.
Imagine the makeup expert on YouTube, for example, who has a growing niche audience of women who only want to wear vegan products, and want help learning what to buy and how to apply it. This particular YouTuber might find success in selling her own line of vegan lipsticks, or her own makeup bags. Since she does makeup tutorials, she can even demonstrate how great the lipstick looks on her, or show off her makeup bags in the videos.
The dating coach could sell a product as well, such as an ebook on How To Get Your Ex Back, for example. However, the dating coach could alternatively sell a service, such as stating at the end of the dating advice video that private, one-on-one coaching is available. Depending on your target audience and your content on YouTube, there are many things you can sell to make money with your YouTube channel. This includes online courses (selling your knowledge), coaching sessions, consulting, subscription boxes, or any other product or service that aligns with your niche audience.
6. Make Deals With Brands and Sell Their Products
When you land a sponsorship deal with a brand who thinks your videos are completely on-par with their target audience, you'll be getting paid on YouTube to promote, review, demonstrate and sell a brand's product or service. You'll be selling their products instead of your own, but these brand deals are essentially the best way to make good money on YouTube. Even if you also sell your own products in other videos, remember that many YouTubers do both. Some videos might be sponsored by a brand in which case they likely wouldn't mention your own products at all, as the focus is on the brand's products. As long as it's not exactly the same product, however, you can sell your own products on your own separate, unsponsored videos.
So how do you find brands willing to pay you to post a YouTube video? Well, sometimes people pitch brands that they feel are a perfect fit for their channel. This is a lot of work, so many YouTubers instead choose to sign up with Scalefluence, where they get help being matched with brands in their niche.
How Scalefluence can Help You Make Money on YouTube
Being partnered with a reputable influencer marketing platform like Scalefluence could make all the difference for you when it comes to getting paid on YouTube.
Scalefluence has a huge network of brands and marketing agencies looking for influencers like you. And when you work with our partners, you'll never need to sacrifice creative control or tamper with your personal brand. Scalefluence influencers remain creative control of the content.
Are you ready to make money on your YouTube videos? Sign up with Scalefluence today.