Becoming a successful Instagram influencer is easier than ever before, and 2022 could be your breakout year. Instagram continues to lead the influencer charge with top brands and businesses spending more of their overall marketing budget on influencer marketing. In fact, 65 percent of their budgets increased in 2010. And the likelihood of this trend continuing is pretty high.
Why? Consumers don't want recommendations or sales pitches from brands and businesses. They want peer-to-peer insight on what to buy, where to travel and eat, and more. So if you are an influencer or micro-influencer, you have a chance to take your influence to the next level.
Brands and businesses are also enthusiastic about influencer marketing, because of the high return on investment this type of marketing channel boasts. Nearly 90 percent of marketers have found this marketing comparable to or better than other marketing channels.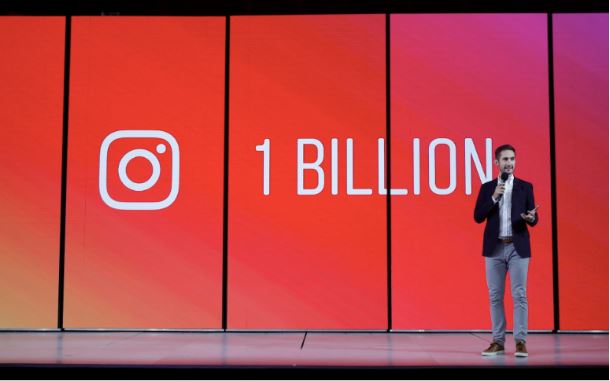 When it comes to social media platforms for top influence, Instagram is killing it. There are over 1 billion monthly Instagram users. Half of those users utilize Instagram Stories daily. And in 2022, more than 75 percent of businesses will have an Instagram business account for their social platform.
You may be ready to take your Instagram influence to the next level, or maybe you are already making waves on IG, but want to gain more omentum in 2022. Either way, we have a few tips and tricks to become an Instagram influencer this year.


What's Your Niche?
This is a very important question to visit or revisit, in 2022. This is because your niche is an essential aspect of growing your audience and landing brand partnerships and business promotions. And with engagement becoming the most important Instagram analytics, having a very defined niche will increase your engagement rates and potential followers significantly.
Here's a great fashion and beauty niche example from @dailykongfidence . . .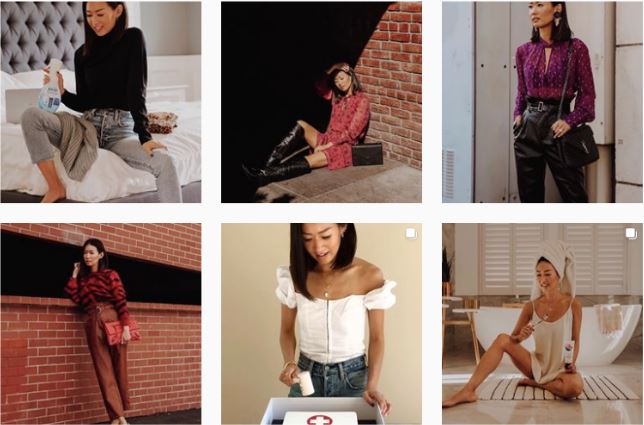 Christine Kong has really stuck to her niche and the result has taken her from micro-influencer to a macro influencer with more than 110,000 followers.

Staying true to your niche is also beneficial when trying to land top brand and retailer paid promotions. This is because brands and retailers want to be sure that their message will get maximum engagement and be well-received among an influencer's followers. Find a niche and stick with it.
Keep Posts High-Quality
This is a very important element for up-and-coming Instagram influencers. If you post content that is lackluster, your follower count will be as well. Unfortunately, this is not something that you can just do right from the start. It takes a bit of time and practice to produce high-quality Instagram posts.
Here's a great example of a high-quality post from @livelikeitsthewknd . . .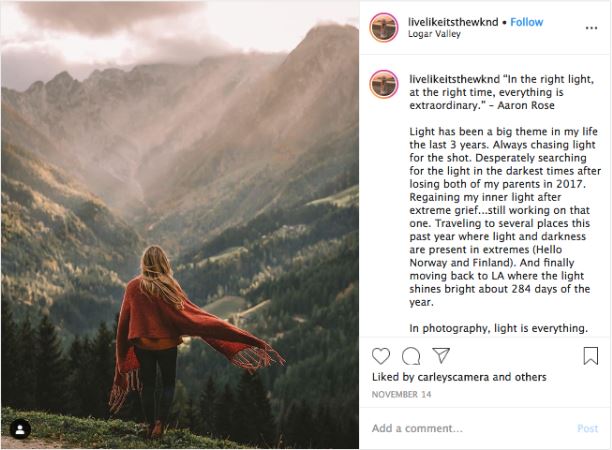 It is almost like something out of National Geographic! An Instagram post like this will get some serious shares and comments, so take note as a budding Instagram influencer. Good content strategy is key to gaining thousands of followers and future collaborations.
Keep Your Posting Theme Consistent
This tip to become an Instagram influencer in 2022 is aligned with the one above. You definitely want to post high-quality content. But you also want to keep all your posts (and profile picture) within a general aesthetic theme. This means having your general Instagram account look and feel consistent all the way through – including an attractive Instagram bio.
Influencers in the travel niche do this best, like travel influencer @danielkordan . . .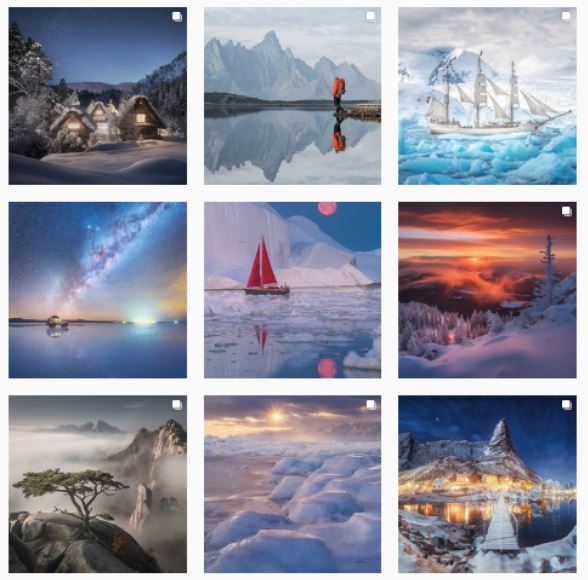 You can see how all his posts have a general look and feel. It is actually almost like a glow. And if you scroll through his Instagram feed you will notice no difference. Of course, the posts are different, but there is that resonating glow that sticks with the different types of content.

This is why he has been able to reach mega-influencer status with 1.2 million followers. This successful influencer also gets a lot of engagement, which is absolutely critical for landing more followers, as well as more paid promotions from brands.
You Don't Need To Post A Lot — But Post Consistently
If you are planning to become an Instagram influencer in 2022, you need to come up with a posting schedule. You may think this is easy, but not so fast. Depending on your follower demographics, creating a consistent posting schedule and sticking to it, maybe easier said than done.
For example, if you are a foodie influencer you need to either cook and post on a certain schedule, or plan on dining out at specific times. This can prove very challenging.
Vegan-inspired food Instagram influencer @itslivb does a pretty good job of keeping her posts consistent . . .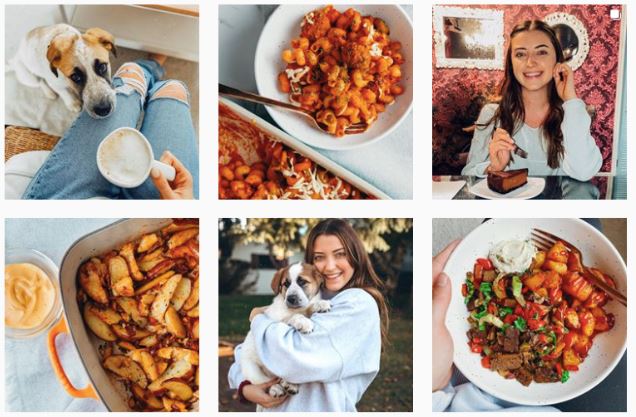 All of those posts are a day or two apart. But you can see that even the most expert influencers can come up short with a niche post — hence the dog post!
The aim is to keep your target audience engaged with relevant content. If you post consistently, you will be able to do just that. But don't worry, maybe posting a niche-centric image is not in the cards sometimes, so feel free to grab your pet and take a selfie. Just make sure you're posting engaging content!
Make Engagement A Top Priority
When you reach a level of Instagram influencer followers, you will begin getting a whole lot of comments on each post. Sure, this may be slightly overwhelming, but it's a definite plus. It is a sign you are heading in the right direction to become an Instagram influencer.
However, what you do with those comments is vital to your continued Instagram success. You must keep an engaged audience if you want to keep them. This means answering those comments.
Here's a great example from @healthymoodsf . . .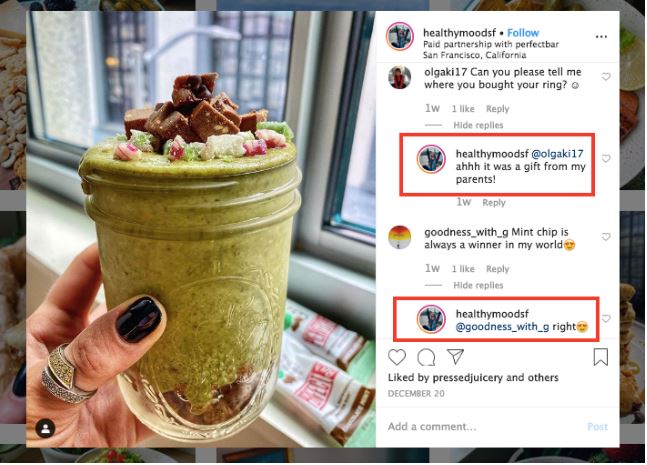 You'll see that she is not simply sending an emoji as a comment response. She is really engaging with her followers. Even if it is a short and sweet couple of words, it is important to reply all the time, every time.

This is how she has been able to take her following to the next level with more than 150,000 followers. Engagement is essential, so be sure to keep this as part of your 2022 Instagram influencer plan.


Partner With Scalefluence For Next Level Influence
Many influencers are not simply influencing for the fun of it. Yes, it is fun. But as an Instagram influencer putting time and energy into posting high-quality images consistently, you want to get paid. This makes partnering with Scalefluence in 2022 very beneficial for micro-influencers and influencers in all niches.
Scalefluence gets you paid for your creative talent. And we have a network of brands and agencies primed for your influencer success.
A few of our top influencer features include:
Algorithmic pricing

, ensuring you get top dollar for any paid promotion from one of our network brands and/or agencies.

Creative control

, keeping your creative talent a top priority because we know how important your personal brand is to you.

Easy payment model

, helping you get paid for your work faster, and in a simplified way.

Collaboration

opportunities with our network of influencers in your niche.
These benefits and more make influencing us a must-do for 2022. Don't just influence, influence, and get paid top dollar. Sign up to Scalefluence today.