How to Become Instagram Famous in 16 Simple Steps
There's never been a better time to become a social media influencer. And Instagram is one of the best platforms to get started. If you want to start on a path to becoming Instagram famous, then you've come to the right place. In this article, we'll share tips and tricks for choosing the best niche, connecting with brands, getting more followers, and making money while doing it!
What is Instagram fame?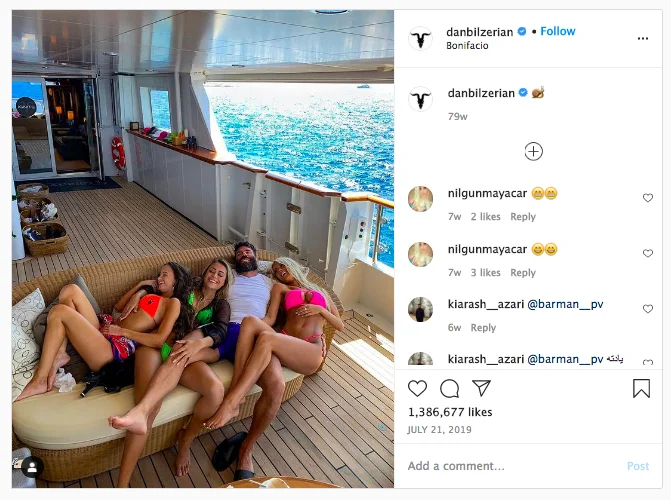 Instagram fame is exactly what it sounds like, being famous on Instagram. It takes more than just having a lot of followers to gain Instafame, however. People who are Instagram-famous know how to target the right audience and leverage their influence to drive awareness around different topics, trends, products, and brands.
The Principles Behind Becoming Insta-Famous
If you want to know how to become Instagram famous, you need to go beyond a large follower count. Instagram marketing takes a lot of strategy and work to succeed. You'll need to create a cohesive personal brand across all channels.
Your brand should be memorable and resonate with your target audience. To achieve a strong and memorable profile, be prepared to invest in equipment such as a ring light or a mic. This type of equipment will help you create high-quality content that your followers will engage with.
One of the most important things for becoming Instagram famous is always to do your research! Find out what's trending in your niche, do some keyword research, and use relevant hashtags to attract new followers.
Growing Your Instagram Profile
If you're starting from ground zero or only have a few hundred followers, you need to start by building up your Instagram followers and growing an audience. We have some great tips on how to do that!
Step 1: Identify Your Niche
The first thing you'll learn when growing an audience is that you can only target some people on the internet. It's impossible to cater to everyone. Not only that but trying to create content that appeals to everyone will not do anything to help your engagement. To get the best results, choose a niche you're passionate about and can consistently create content about without getting tired of it. There are lots of options for niches that can gain a big following, for example:
Yoga
Nutrition
Gaming
Lifestyle
Beauty
Fashion
All of these topics have a lot of potential but are super competitive, so be sure to create unique and personal content so your profile stands out from the crowd.
Step 2: Optimize Your Profile
There are a lot of easy steps you can take to optimize your Insta profile and make it stand out to Instagram users.
Make sure your profile is set to public.
Choose a profile picture that is unique and on-brand.
Create a username that is easily recognizable and searchable.
If you have a website, put a trackable link in your bio.
Make your bio short but catchy.
Use multi-grid images to make a statement on your profile.
Getting started with these tips will make potential followers want to engage with your profile and will help you come off as more legit and professional.
Step 3: Post Quality Content Regularly
If you want to keep your followers returning for more and new followers rolling in, you need to set up a consistent posting schedule. You need to post at least 3-4 times a week, depending on how competitive your niche is.
Posting tools like HootSuite, ContentStudio.io, or Sprout Social can help you set up a handy content calendar that will keep your schedule organized. This will help you schedule posts and increase your reach and engagement over time.
Step 4: Respond to Comments and Messages
It's not enough to just post a bunch of quality content. You need to interact with your followers constantly. People need to know there's a real person behind every post that gets published on your profile. When you respond to followers, be respectful, but be yourself! The more you engage with them, the more they'll engage with you.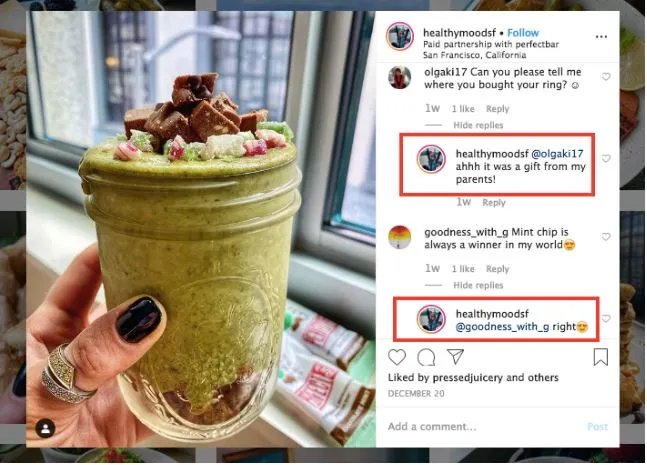 Networking
When you start gaining some traction with your follower base, you can start reaching out to brands and other influencers to do some collabs. This can be a great opportunity to expand your audience, meet new people, and start monetizing your content.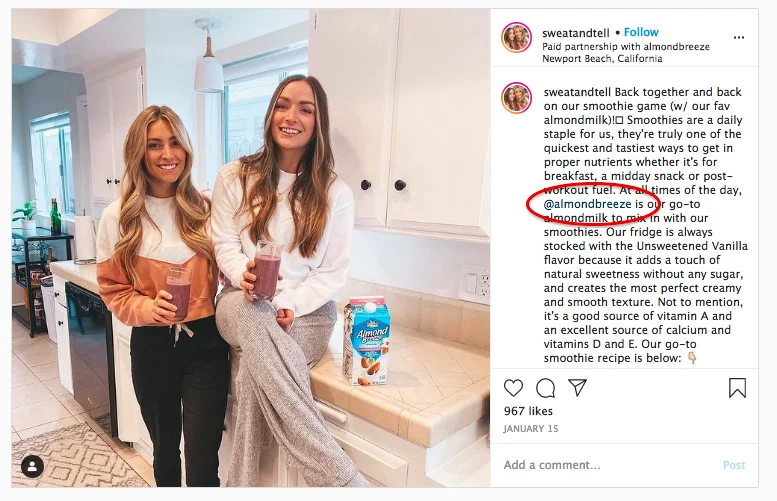 Step 5: Join Instagram Communities
An Instagram community is a wonderful way to boost post reach, engagement, and loyalty from your target audience. Instagram communities are something that you and your audience can feel a part of. You can gain meaningful connections with like-minded people who share similar interests. As an influencer, it's important for each of your followers to feel connected to you and your brand. Communities are an easier way to make that happen.
Step 6: Connect with Influencers
Although you want to stand out from the competition, it can also be beneficial to collaborate with other influencers in your niche. Reaching out to other Instagram influencers will give you a chance to reach a wider audience and connect with more potential followers. Additionally, doing influencers collabs can lead to more brand partnerships on Instagram.
Step 7:Collaborate with Other Content Creators
You don't have to limit yourself to just Instagram. If you really want to make a splash as an influencer, reach out to content creators across all social media channels. You can collaborate with Facebook influencers, TikTok influencers, and even bloggers to get a chance to boost your reach and create more user-generated content (UGC).
Utilizing Hashtags
Hashtags are extremely important if you want your posts to perform well on social media. You can do keyword research to see what keywords or phrases are relevant to your audience and then use those in your hashtags. You only need about 4-6 hashtags per post, and you can even include a few in your bio for extra points!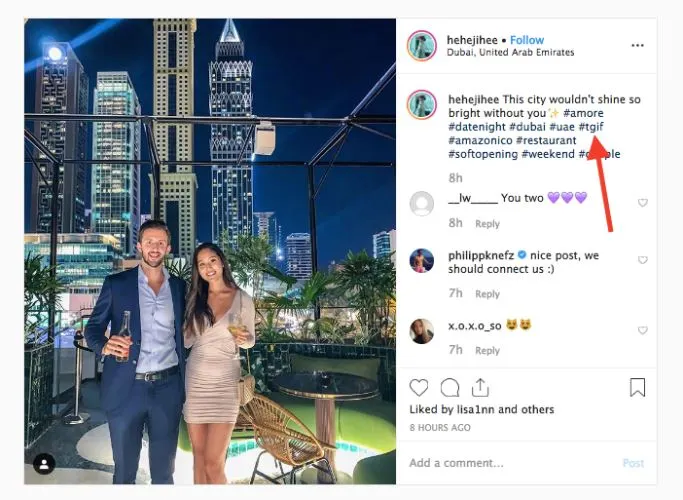 Step 8: Target Relevant Hashtags
When using hashtags, make sure they're actually relevant to the content you're posting. Use hashtags relating to your brand and niche to make your posts easily searchable on Instagram. This will lead to more potential followers finding your Instagram profile.
Step 9: Use Trending Hashtags
There are a few ways you can find out what hashtags are currently trending, such as:
Checking Instagram's Explore Page
Using the hashtag autocomplete feature
Following relevant Instagram influencers
Following relevant hashtags
Utilizing a social listening tool
Certain hashtags will trend during certain times or days of the year. For example, #pridemonth or #happypride is a trending hashtag in June.
Step 10: Include Unique Hashtags
While trending hashtags are important for searchability, you also want to think about hashtags that are unique to your brand. For example, Nike will include the hashtag #justdoit in many of their posts to draw attention to their Instagram business account.
Generate More followers
While followers aren't everything, they do matter! After all, the more followers you have, the more chance of engagement you have. That being said, studies show that micro-influencers (influencers with 10,000-100,000 followers) have more engagement than macro or mega-influencers due to their ability to connect more with their audience.
Step 11: Avoid Buying Followers
It may be tempting to take the easy way out and buy fake followers. But we HIGHLY recommend not doing that. Not only could you lose your Instagram account, but your genuine followers will also be able to see it. Fake followers will lead to a plummet in your KPIs, and brands will be much less likely to work with you. If you're feeling tempted to buy followers, try following our tips first! We promise they'll help you gain more real Instagram followers.
Step 12: Follow People in Your Niche
It's important that you follow Instagram users in your same niche or industry for a few reasons.
Staying connected with like-minded people
Potential collab opportunities
Staying up-to-date with the trends
Gathering inspiration for your own account
If you want some bonus points, you should engage with these accounts as well. Like, comment, and even share their posts to your story! You never know what opportunities may arise.
Step 13: Encourage Followers to Tag their Friends
You can encourage your audience to tag friends in your posts with incentives like giveaways or offering to feature them in your content. Try hosting a contest or giveaway on your Instagram page that promotes tagging others. This will allow your posts and videos to reach a broader audience and potentially gain an influx of followers.
Connect with Your Fans
Maintaining a strong connection with your fans and followers is critical if you want them to keep engaging with you in the long term. Post content regularly, interact with your followers, use Instagram Live, and post user-generated content so your fans know you care about them and what they think.
Step 14: Interact with Your Followers
There are many different ways you can go about interacting with your followers. Responding to comments and messages is the most common method, but there are other strategies you can use as well. For example, live events give you the chance to speak directly to your followers.
Step 15: Host Live Events
Instagram Live is a great space for answering FAQs and opening the door for your followers to get to know you in real-time! Some examples of live events are:
Announcing a product line or launch
Interviewing someone with the "Add a Friend" Instagram feature
Hosting a Q & A session
Giving your audience a peek behind the curtain of your workspace or daily life.
Doing a live tutorial
Step 16: Attend Instagram Events
Not only should you host events, but you should attend them as well! This will show you support fellow influencers in your niche and is a chance to put your name out there in a positive way. Don't be afraid to participate in other Instagrammers Q & A's, giveaways, or even get interviewed by another influencer.
Analyze Your Statistics
There are various tools you can use to keep track of KPIs. Keeping track of stats like reach, engagement, and impressions will help you decide what content appeals to your audience and what areas you need to improve. Here are some great tools you can use:
Instagram Insights
Google Analytics
Hootsuite
Sprout Social
Traackr
HubSpot
If you're not keeping track of your metrics, you won't get very far. Utilizing these tools will help you figure out what's working and what's not.
Keep a Consistent Posting Schedule
There are a lot of benefits to keeping a consistent schedule for posting. When you use various posting tools to schedule posts ahead of time, you can stay organized, establish consistency across all platforms, repurpose content, and being able to post in the peak time of different time zones.
How to Enhance Your Instagram Posts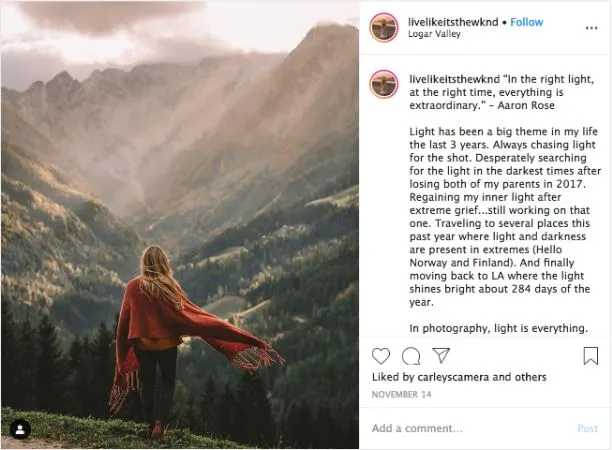 Enhancing your Instagram posts can be a great way to make your content stand out from the rest. Here are a few tips on how to make your posts look extra special:
Add Context and Color: Adding context and color to your posts helps them become more creative and visually appealing. You can add captions, hashtags, text overlays, and even graphics to your images or videos.
Use Filters: Filters are an easy way to quickly enhance your Instagram photos and videos in seconds. Be sure not to overuse them, as it can make your content look similar or even generic.
Be Mindful of Your Cropping: Cropping is an important element when it comes to creating aesthetically pleasing content. Be mindful of how you crop your images to ensure that the focus is on the subject and not getting lost in the edges.
Post Quality Content: Sharing quality content that is relevant to your brand is key to becoming Instagram famous. It doesn't have to be perfect or a masterpiece every time, but make sure it's engaging and interesting. Post pictures and videos of yourself, events you attend, products you use, tutorials, or reviews—all in a creative way.
Repurpose Content: You don't have to think of fresh content ideas for every post. Repurposing content can save you time and energy while still keeping your followers engaged. You can repost user-generated content from fans, re-share old posts with new captions or images, and link back to older posts on other platforms.
Dedicating Yourself Is Key to Success
Becoming an influential figure on the Instagram platform takes dedication, consistency, and commitment. You need to put effort and energy into creating content that resonates with your audience and keeps them engaged. Keep in mind that success doesn't happen overnight—it takes time!
Make sure you're dedicating yourself to the craft of being an influencer. Take the time to learn about the latest trends, analyze your performance and statistics, attend events, network with other influencers, research marketing techniques, and make changes where needed. The more dedicated you are, the more successful you'll be!
Start the Path to Instagram Fame with Scalefluence
Becoming Instagram famous can seem scary, but it doesn't have to be! With Scalefluence, you can gain access to all the necessary tools to scale your personal brand and make meaningful connections, all the while maintaining complete creative freedom over your account. Sign up today to become Instagram famous!
Frequently Asked Questions