Instagram fame may appear simple, but the truth is, it can be pretty demanding to be an Instagram influencer. But if done right, you can leverage your influence and follower loyalty to make serious cash money.
Budding social media influencers need to learn how to earn money from Instagram first before venturing into the ocean of influencer marketing. Especially on Instagram.
But you want to do it right . . .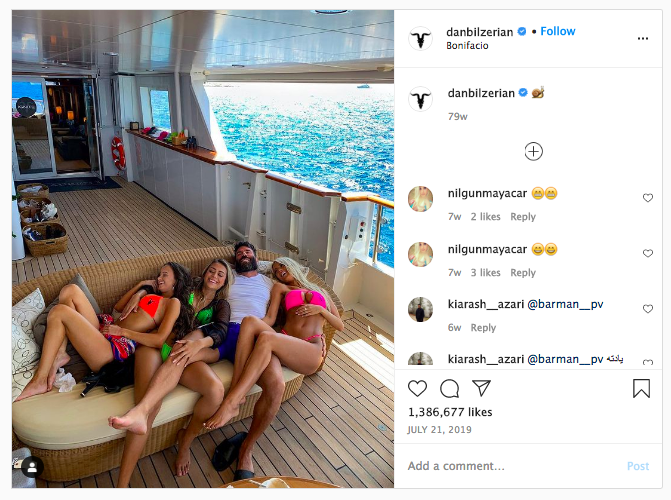 If you are wondering how to gain more followers on Instagram, get paid, and become insta-famous, you definitely stumbled upon the right article.
Once you learn how to earn money from Instagram and leverage your influence for maximum engagement, you can land lucrative paid post gigs from brands.
From growing more followers and increasing that engagement rate to landing those money making brand sponsorships, keep reading to build your Instagram empire.
Understand how many followers you need, and how to gain more followers on Instagram
Having more followers on Instagram is definitely a great way to become insta-famous. However, you may not need as many followers as you think to grow your influence and start making money as an Instagram influencer.
Instead of focusing on specific follower count, it may be easier to gain more followers on your Instagram account by focusing on simply growing your influence, visibility, and following. Did you know that you can make money with less than 2,000 followers?
Engagement rate is also generally higher among influencers with less Instagram followers . . .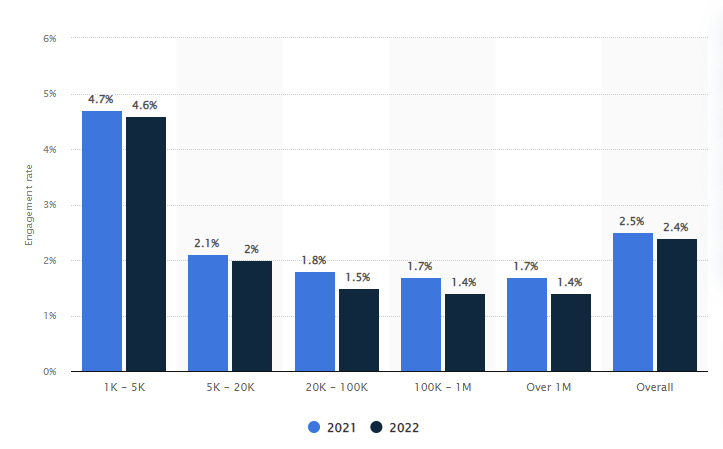 Having more followers is better. As long as they are engaged, loyal followers ensure your engagement rate is high. Let's take a look at a few other insta-famous factors:
Niche is very important. The niche you are in is an essential factor for growing followers and making money as a social media influencer. For instance, a smaller niche may only generate a few thousand followers. But bigger, more popular niches could generate tens of thousands of followers. But you always want to watch your engagement rate per post.
The engagement rate is a critical factor for making serious money. An influencer's engagement rate can make a big difference when it comes to landing those lucrative paid post sponsorships from top brands. This is because it is the top metric brands and marketers look at. Shoot for a 2 percent engagement rate or more per post. Higher than 5 percent and you will be enticing to brands. And more brand sponsorships equals more followers and more influencer revenue.
Have more than one revenue stream. The ways you make money on Instagram can impact your follower count and ability to make steady income as a social media influencer. For example, combining paid brand sponsorships with affiliate marketing, your own branded merchandise, and other social platforms can have major revenue potential.
All of the above can make a big difference in your ability to become insta-famous. If you look at mega-influencers on Instagram, you will see that they combine a number of tactics to grow their following and earn money consistently.
Ready to learn how to earn money from Instagram? Let's deep dive into a few major money making strategies that work for dedicated influencers. Read this article to find your Instagram niche if you are just getting started.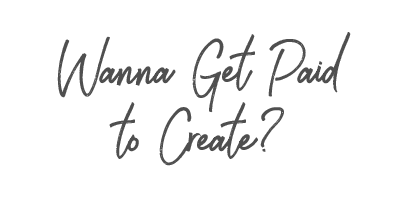 Affiliate links and affiliate marketing can generate major cash flow for Instagram influencers
One of the most lucrative influencer strategies is affiliate marketing and affiliate links. Affiliate marketing is certainly nothing new. However, many new and budding influencers have yet to leverage this money making influencer strategy.
What does affiliate marketing look like exactly for Instagram influencers? Affiliate marketing and leveraging affiliate links in Instagram posts is a backdoor way to making money by sponsoring branded products and/or services. It looks like this . . .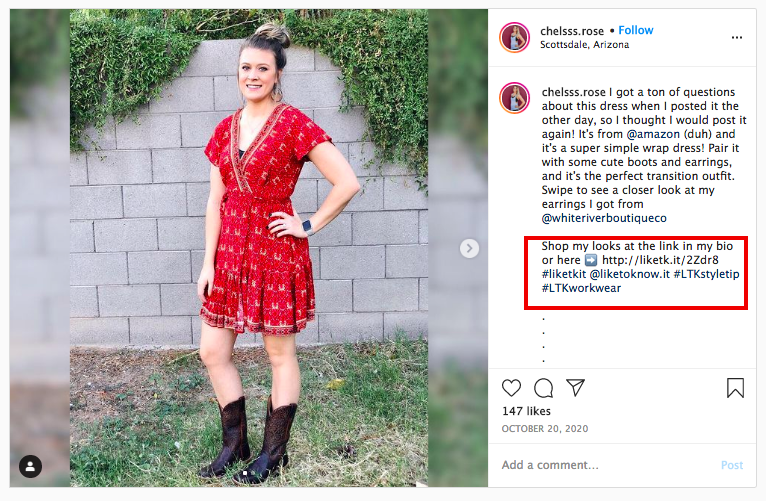 This influencer is all about sharing new fashion products with her followers. Once an Instagram user clicks through to the products, they will be redirected to the product page of the brand.
When a purchase is made via the influencer's unique link, the influencer gets a percentage of the sale. It is normally around 3-10 percent depending on the brand. This can add up if a few hundred make a purchase.
Influencers that promote big ticket products and/or services can make a ton of money via posting affiliate links.
Where do you start as an influencer looking to leverage affiliate links via Instagram to make money? This is a potentially million dollar question, if you get serious about affiliate marketing as a social media influencer.
You first need to get approved as an affiliate on one or more affiliate marketing platforms. These platforms include Awin, Impact, FlexOffers, Rakuten, CJ.com, Amazon Associates, Walmart affiliates, and more.
It is always good to get approved on a few different platforms, because different brands use different platforms. This gives you more products and/or services to promote and make money from.
Maximize your influence via paid posts
If you want to make serious cash money as an Instagram influencer, you will need to connect with brands and marketing agencies for paid post sponsorships. This is the top way to make as much money as a social media influencer as possible.
According to Influencer Marketing Hub, an influencer on Instagram can make between $10 to $10,000 depending on the type of influence one has, and the type of content that is posted Instagram content that is posted, such as video (reels), Stories, and images.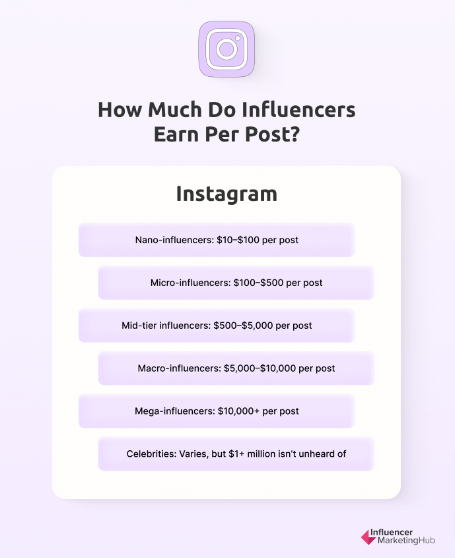 Brands and agencies that represent brands definitely want your influence. Influencer marketing is no longer a buzzword, it is a high ROI marketing strategy. Here's an example from Instagram micro-influencer @sweatandtell . . .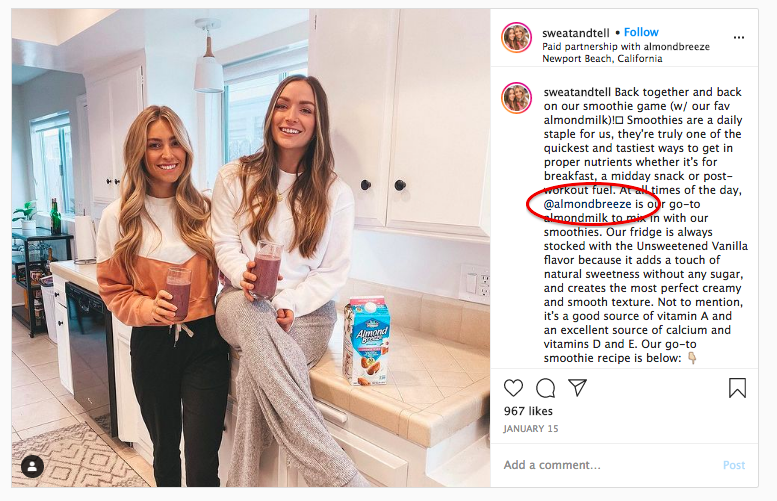 This paid post is a collaboration between @sweatandtell and Almond Breeze. This is exactly how it is done when it comes to how to earn money from Instagram and become insta-famous.
It can be difficult, however, to attract brands to your Instagram page. It takes a lot of legwork to get to the brand gatekeepers controlling the influencer marketing budget. You first need to make a list of brands that fit your niche.
Then you need to pitch them. Pitching a brand includes sharing your profile, follower count, engagement rate per post, and the highlight reel of your best posts. Video posts and Instagram Stories are useful when pitching brands.
There is also an easy way to connect with brands and agencies looking for influencers like you. By partnering with a reputable influencer marketing platform, like Scalefluence, you can gain access to brands in your niche. This makes landing those profitable paid post contracts simple.
Are you ready to take your influence to the next level?
The time has never been better for influencers to leverage their creativity and sway over the social media masses to make money. Serious money. The above serve as the most profitable ways to make money on Instagram. There are other routes, but the above are the best.
Do not wait to begin your journey to Instagram influencer greatness. If you want to get a head start and maximize your influence to make as much cash as possible, it is time to partner with Scalefluence, a premiere influencer marketing platform getting influencers paid.
Sign up as a Scalefluence influencer today and unlock your Instagram earning potential.
Frequently Asked Questions
How many followers do you need to be famous on Instagram?
The number of followers you need to be considered famous on Instagram will depend on your individual goals and objectives. Generally speaking, having at least a 10,000 follower base is a good starting point for building an audience and gaining recognition on the platform.
The more followers you have on your social media accounts, the more likely you are to be seen by potential customers or collaborators and to get featured in influencer roundups. However, it's not just about numbers – quality over quantity is key. Engaging with your followers regularly, creating quality content, and utilizing relevant hashtags can all help you grow an engaged and authentic following that has the potential to propel your profile further into fame.
What is the best way to get more followers on Instagram?
Here are some tips for getting more followers on Instagram:
1. Post high-quality content that is relevant to your target audience.
2. Use popular hashtags that are popular in your niche, as well as relevant keywords in the captions of your posts.
3. Engage with other users by liking, commenting, and sharing their posts.
4. Include a link to your Instagram page in your email signature, blog posts, and other online profiles and platforms.
5. Run campaigns offering giveaways or discounts to encourage people to follow your page and share it with others.
6. Promote your page on other social media platforms like Twitter, Facebook, and LinkedIn.
7. Utilize influencers or micro-influencers in your niche to help spread the word about your page and attract new followers
How to make your Instagram profile more attractive?
If you want to make your Instagram profile more attractive, you can do a few things.
1. Choose a high quality, visually appealing profile picture that reflects your brand or identity.
2. Write an engaging bio that describes who you are and what you offer.
3. Use hashtags to make your posts visible to a broader audience and help people discover your content.
4. Include links in your bio so people can quickly learn more about you and what you do.
5. Have a posting schedule and be consistent with your content to keep followers engaged and interested in what you have to share.
6. Interact with other users by commenting on their posts, liking their content, and responding to comments on your own posts.
7. Create stories featuring compelling images and videos related to your brand or product and behind-the-scenes glimpses into what goes on in your world.
8. Use Instagram Ads to promote your profile and reach potential new followers outside your current network.
9. Take advantage of live streams, polls, and other interactive features Instagram offers to engage with followers in real-time.
10 Finally, track key metrics such as likes, comments, followers, impressions, etc., so that you can measure the success of your efforts and adjust accordingly if needed!