Influencer marketing campaigns can do a lot for your brand, especially when you tap into the power of Instagram. It makes reaching your audience easier, boosts brand awareness, and increases sales.
But to contact Instagram influencers for your brand, you will need to research, connect, and collaborate. Cutting through all the noise when it comes to influencer outreach marketing is certainly a lot of work.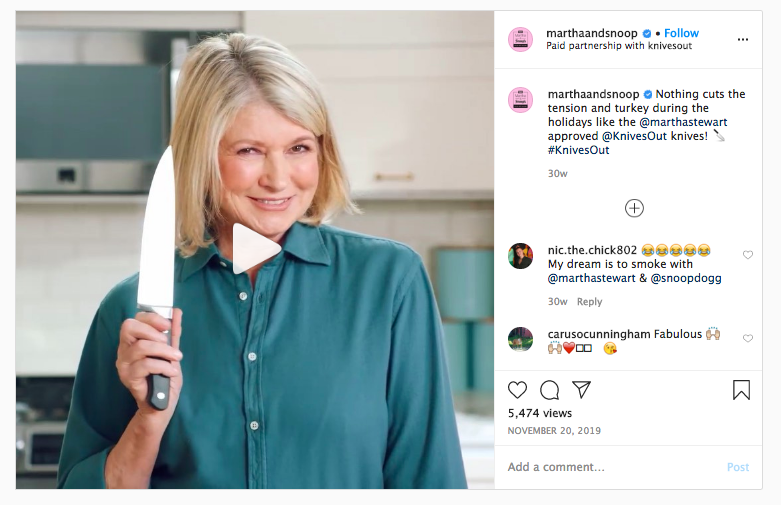 Even more so if you're just not sure where to find and contact influencers. And finding the RIGHT influencers to promote your brand, products, and/or services is even more challenging.
But not impossible. Get your brand more social by utilizing the power of influencers with the following definitive guide.
Let's dive in!
Why Instagram Influencers Are The Top Choice Of Popular Brands
There is no shortage of influencers ready to partner with brands on Instagram.
According to the Business Insider report, "Every social platform attracts influencers to some degree, but Instagram is the gold standard for the group. Nearly four in five (79%) brands predominantly tap Instagram for influencer campaigns, compared with Facebook (46%), YouTube (36%), Twitter (24%), and LinkedIn (12%), per Influencer Marketing Hub."
Social media influencers are making a big-time marketing impact:
90 percent of marketers agree influencer marketing makes a positive impact
80 percent of consumers buy based on influencer recommendations
57 percent of marketers will increase their budgets
Social influencers generate greater engagement than branded content
The stats paint a pretty clear picture in favor of this type of marketing. However, not all influencers are created equal. Yes, there are thousands of influencers you can tap into, but you need to find the RIGHT influencer for your brand.
If you want to reach your niche target audience via influencers, you need to find the ones that can get those brand marketing goals checked off.
Sorry, mega-influencers . . .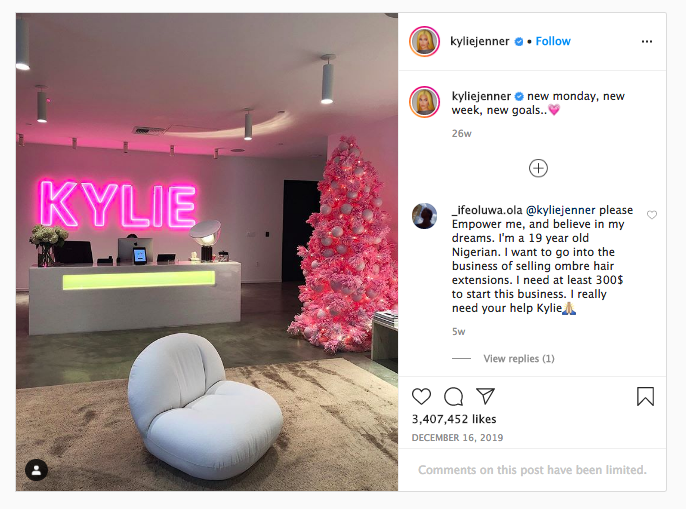 Unless you have $100,000 or more to drop on a single mega-influencer post, i.e. celebrity influencers like Kylie Jenner, you need to niche down on influencers. And the results of using industry influencers and micro-influencers are potentially fruitful.
Like fitness micro-influencer @dedica . . .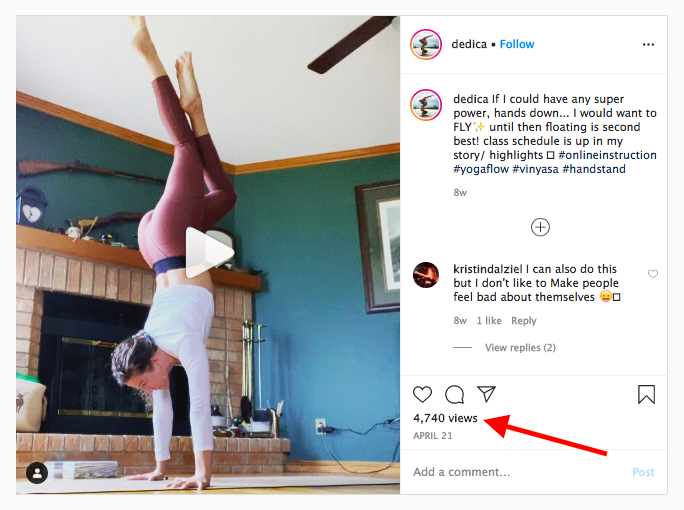 This post netted nearly 5,000 views, which is impressive from a micro-influencer with only 23k followers.
This is why it's essential to reach out to the types of influencers that fit your brand, as well as your marketing goals. Let's get more in-depth on how to find the ideal influencer.

How To Find Influencers For Your Brand
There are a number of ways to find them. You can employ the experts via an influencer marketing platform like Scalefluence, or you can find them on your own.
Get Your Ear To The Ground — Social Listening
Influencer outreach online may be easier than it seems, you just need to do a bit of social listening. What is social listening exactly? This is a term that simply means paying attention to who is talking about your industry online.
Begin by setting up Google alerts to make social listening a priority and find them in your industry. This is a pretty easy process. First, sign in to your Gmail. This could be your business Gmail or your personal Gmail account. Then visit https://www.google.com/alerts.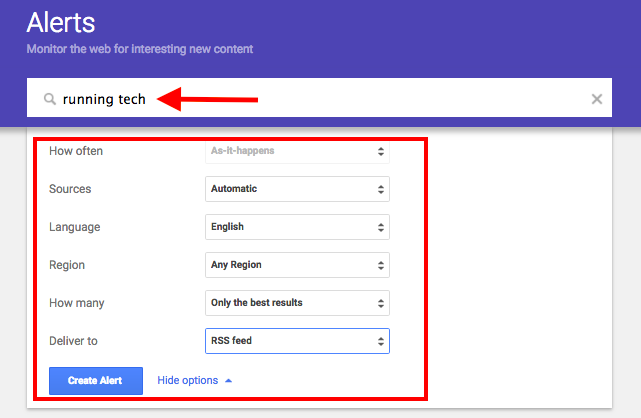 If running tech is your industry, type in the keyword term in the alert search bar and set up the preferences for receiving Google alerts. You will even get a preview of recent alerts.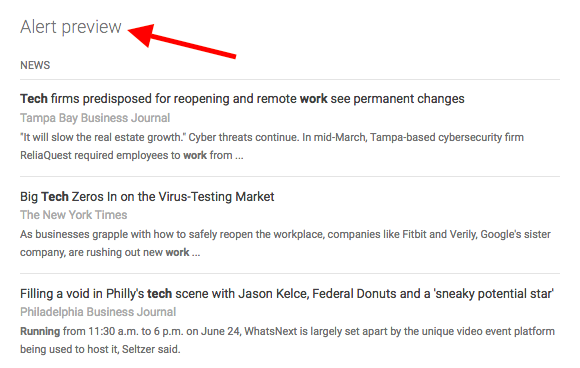 With alerts coming in, you can identify a potential influencers and seek them out on Instagram.
To find relevant influencers in your industry and/or niche, you can turn to Instagram with the help of hashtags. This is another easy way to find the right social influencers for your brand.
Let's say your brand is on a mission to revolutionize healthy living or fitness fashion for women. The obvious choice for an influencer outreach strategy will be Instagram since many women turn to the popular social media platform for fitness, gym products, and health recommendations.
To find influencers for your brand, you can use #fitnessgirl for example.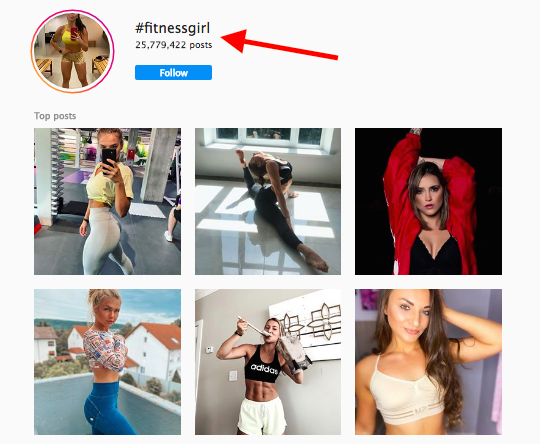 You'll get a search result of over 23 million Instagram posts using this hashtag. But fear not, you don't need to go through 23 million posts to find the right Instagram influencer for your brand. Start with the "Top posts" for the hashtag search.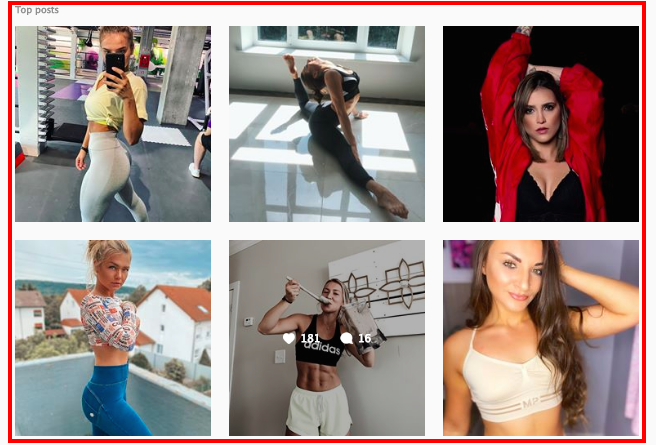 This will narrow it down a bit. Review the top posts and see if any may be worthwhile for promoting your women's fitness fashion brand via Instagram. A good pick could be @_mj_fitness_ among the top posts . . .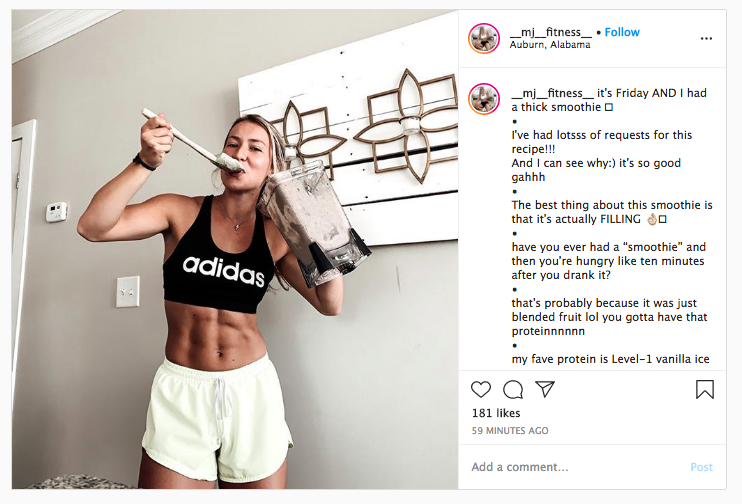 This fitness Instagram micro-influencer has over 5,000 followers with great engagement, averaging 500 views and 40 comments per post.
Search Your Brand's Instagram Followers For Influencers (Quick Tip: Look for accounts with more than 3k followers)
One of the best methods for influencer outreach for your brand, and quickly getting them on board to promote your products and/or services, is to check out your audience. Chances are, an influencer may be following your brand and is already a customer.
This is another very easy way to find key influencers. Bring up your business' Instagram page and review your followers' accounts. Look for anyone with a 3,000 or more follower count that fits your target audience persona.
Once you have a decent list of influencers that fit your brand's marketing strategy, it's time to make contact and partner with them. You may be looking for one or two influencers, or you may be running several influencer marketing campaigns so contact all influencers on your list to have more options.
Here's how to make partner with and reach out to influencers for your brand:
Start With Email If Possible, Then Move To Direct Message (DM)
Most influencers are actively seeking brand partnerships, so once you make contact, you can be sure that communication will begin flowing. However, it is important to follow a few rules for initially connecting with influencers over Instagram DM.
When it comes to DM or a message, save it as a last resort. Influencers get a ton of messages via their social media channels. Your DM will most likely get lost among the hundreds or even thousands of DMs.
It is best to try email marketing first. Usually, influencers have contact details in the profile or a website you can visit to get the email or message through a contact page.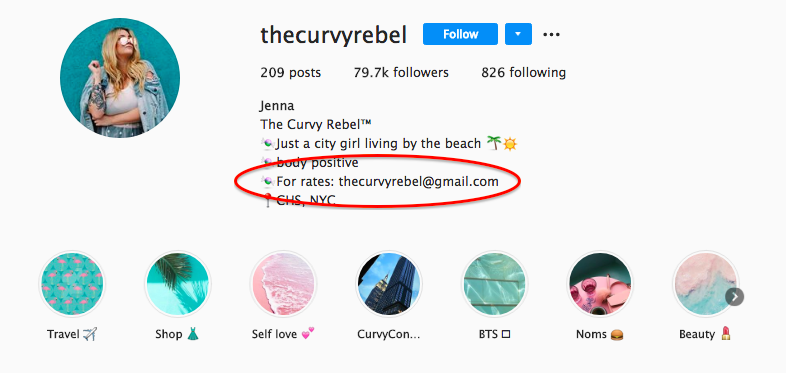 Be Ready To Negotiate With Instagram Influencers
Partnering with a social media influencer should never be taken lightly. The influencers you choose will be representing your brand, products, and/or services. You also want to ensure the influencer will help you achieve your influencer marketing strategy, and stay within the budget.
This makes negotiating the best deal for you and the influencer essential. But it is important to remember that a social media influencer is a creative business. So don't try to be too cheap.
In some cases, you can trade products for posts, depending on the preference of the social media influencer. Once you find the influencer you want to promote your brand on social media, find out what he or she wants, and then take it from there.
Platforms can help you define your goals, reach out to influencers that fit your goals and budget and make important connections with influencers in your industry.
An influencer marketing platform essentially takes care of everything. Scalefluence is one of the top platforms for brands and agencies. We deliver data-driven results on every influencer marketing campaign.
We also have a large network of influencers across multiple industries eager to work with brands like yours. With Scalefluence you can easily:
Find top influencers in your niche
Identify opportunities in parallel niches
Define key KPIs and goals
Set clear expectations and negotiate influencer contracts
Get creative, unique social media content that aligns with your brand
Maximize ROI with data-driven results
Start building your brand's social influence today. Contact our team of marketing experts and tap into your target audience for maximum profits.